Sales Have Ended
Ticket sales have ended
Thank you for your order. We are delighted you are joining us at the Hoolie and look forward to meeting you.
Sales Have Ended
Ticket sales have ended
Thank you for your order. We are delighted you are joining us at the Hoolie and look forward to meeting you.
Description
Come and join us for the second Mallaig Book Festival - the first one last year was such fun we had to do it again! And what a lineup! We have a packed weekend with a fabulous line up of authors and musicians and hope we have provided events to suit all tastes and ages.
Friday, November 10th
5.00pm Mairi Hedderwick: Outstanding Achievement Award Drinks Reception – gratis for hotel guests & those who have tickets for Mairi's opening event.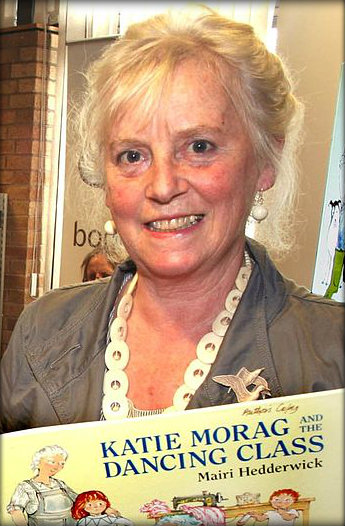 5.30-6.30pm Mairi Hedderwick Art Rambles in the Highlands & Islands. £5
Multi-award winning and much-loved artist-author Mairi Hedderwick was a teacher before she began illustrating children's books. Her most popular character, Katie Morag, was created in 1984 but she is revered for many more great works. Following the success of An Eye on the Hebrides, a wonderful journey around many of Scotland's west coast islands, she was urged to embark on further travels. The vital inspirational ingredients came to her whilst on holiday when she came across, J T Reid's Art Rambles in the Highlands and Islands, in a cottage in Skye. Whilst perusing this she was drawn to the sensitive engravings depicting the landscape and landmarks of the Highlands over a century earlier. In the true spirit of emulating her model, Mairi travelled, like Reid, mostly on foot. She even sold her house in Inverness and lodged in Edinburgh where Reid's journey began. The end result was her beautiful book, HIghland Journey. In this event she will tell us more about her travels and inspirations, and the poignancy and importance behind her work, including Sea Change, & Shetland Rambles.
Approx 8.30pm Donald Livingstone Music in the Bar FREE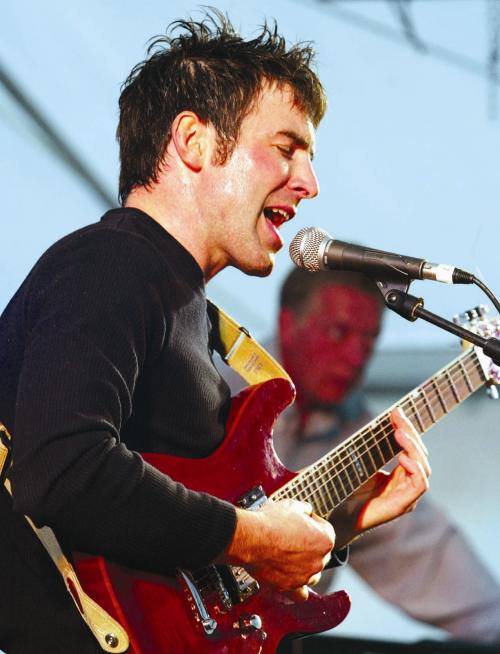 Donald is a musician based on the Isle of Skye who performs throughout the Highlands and Islands as singer/songwriter and cover artist. His style is broad, ranging from traditional Scottish Folk to Blues, Country and pop. Initially based in Glasgow, he came to Skye to run a hotel, and gradually returned to music with local musicians and formed the Doc Livingstone Band. They became a popular feature around the Skye and Lochalsh circuit. Now having given up the hotel business he is an established solo performer playing under the name Doc Livingstone.
Saturday, November 11th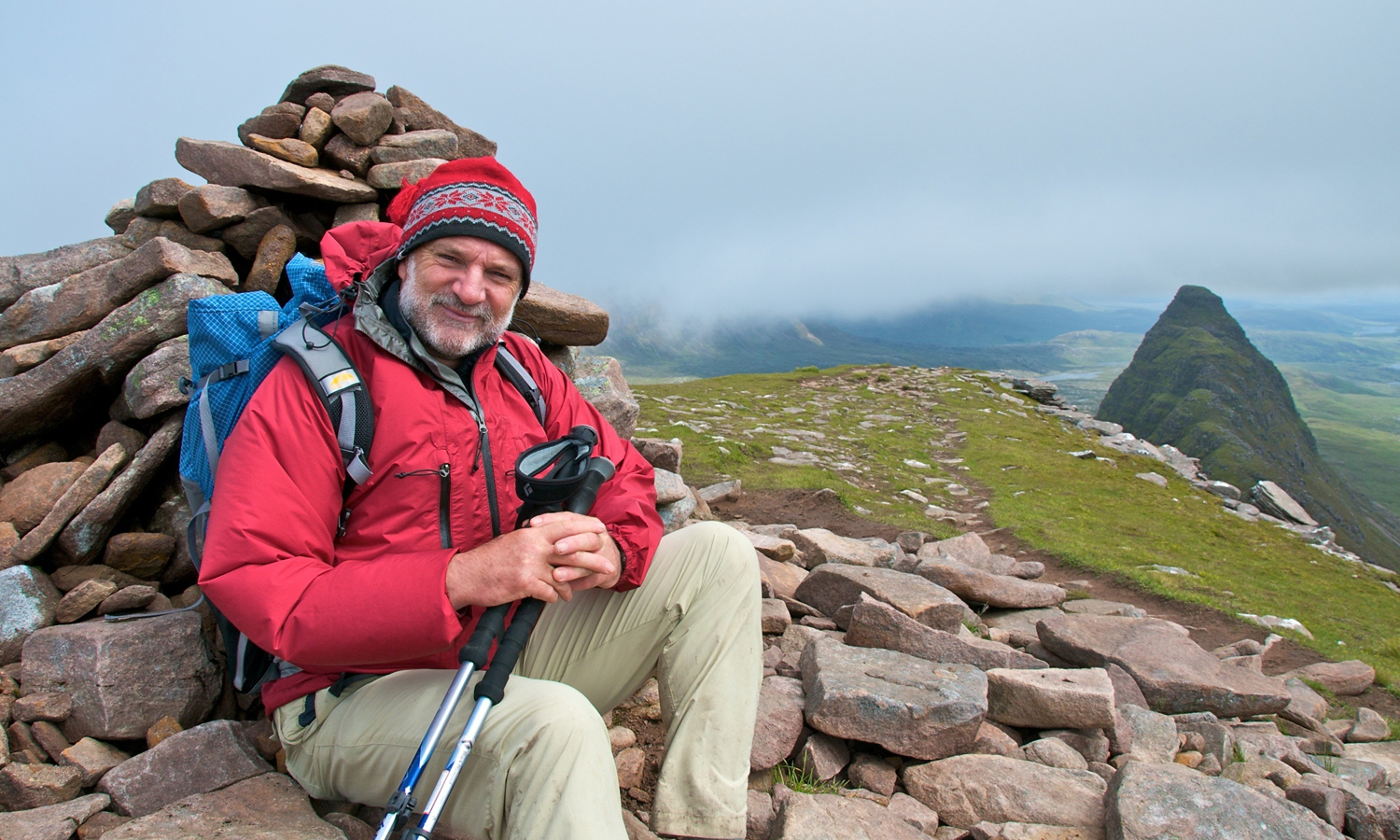 9.30-10.30am Cameron McNeish Words in the Landscape. £5
Mountaineer, hill walker and wilderness backpacker Cameron McNeish is held in esteem in the British outdoors scene through his highly successful television programmes, numerous books and magazine articles. Though he has travelled extensively throughout the world and has led numerous treks, it is for his knowledge of Scotland's mountains that he is best known.
For twenty years Cameron has been involved in making programmes for the BBC, ranging from mountaineering and rock climbing films to his own highly personal accounts of long backpacking trips through the Highlands and Islands. He is the author of over 20 books and has been awarded with Lifetime Achievement Awards from the Periodical Publishers Association (Scotland) and the National Adventure Awards. He is an Honorary Fellow of the Royal Scottish Geographical Association.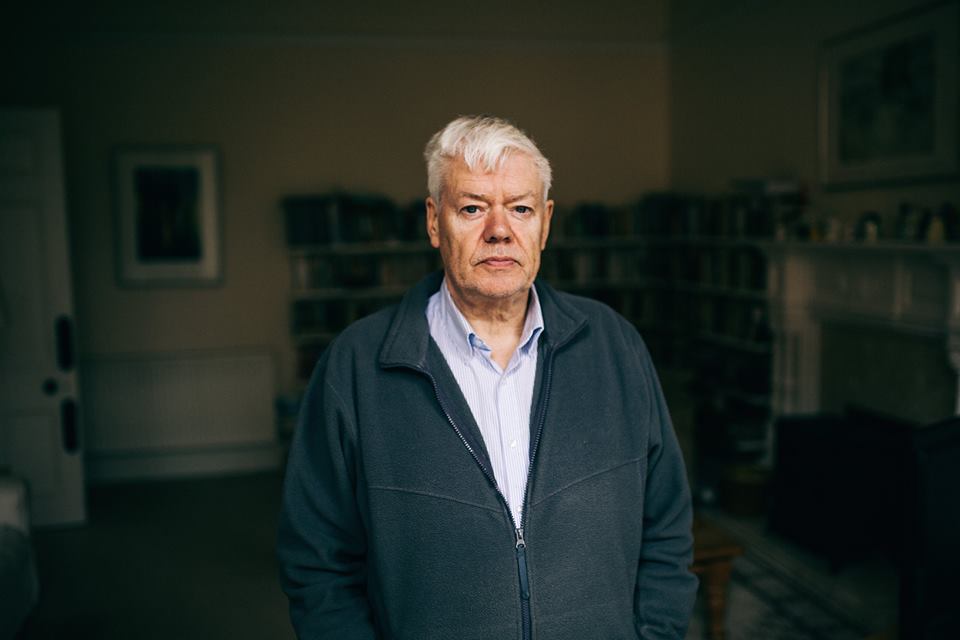 11.00-12.00 noon Bernard MacLaverty Midwinter Break. £5
Bernard MacLaverty was born in Belfast but now lives in Glasgow. He has published five collections of short stories, most of which are gathered into his Collected Stories, and five novels – Lamb, Cal, Grace Notes (short listed for the Booker Prize), The Anatomy School, and his latest, Midwinter Break. He has written versions of his fiction for other media - radio plays, television plays, screenplays and libretti. He wrote and directed a short film Bye-Child that won a BAFTA Scotland Award for Best First Director and a BAFTA nomination for Best Short Film. He is a member of Aosdana in Ireland. Bernard is a speaker of renown with an extraordinary ability to get right to the heart of the matter. Always dry and full of self-deprecating humour, many consider him to be Ireland's greatest living writer.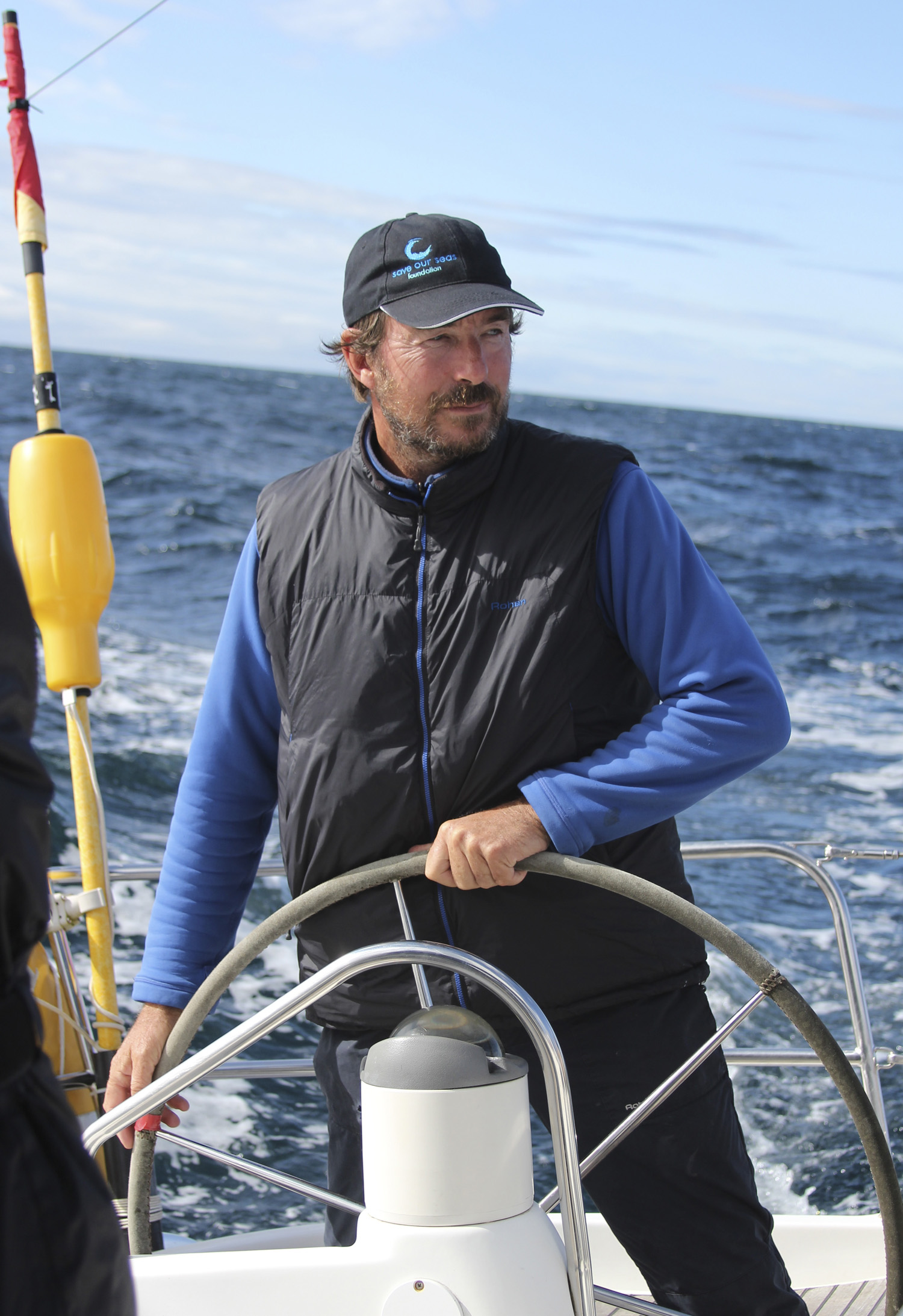 1.15 - 2.15pm Colin Speedie A Sea Monster's Tale £5
A chance encounter with a basking shark off Scotland's west coast some 25 years ago changed Colin Speedie's life. The world's second largest fish is happily now protected but it wasn't always so. For centuries the basking shark was hunted for its liver oil and latterly its fins. Initially the hunt was carried out from small, open boats by brave men equipped only with hand held harpoons, a risky business, often ending in disaster. In the aftermath of World War II, a new type of hunter joined the fray. These intrepid sailors developed industrial forms of hunting that would in time bring the basking shark to the brink of extinction. The fight back by marine conservationists came just in time. As an active participant throughout the conservation campaign, Colin is well placed to tell the shark's astonishing story.
The basking shark might be the central character, but his book is so much more. Exploring the shark's fascinating history, it navigates through wild waters whilst seeking to understand our changing relationship with the sea and its inhabitants and celebrates the continued presence of this spectacular creature.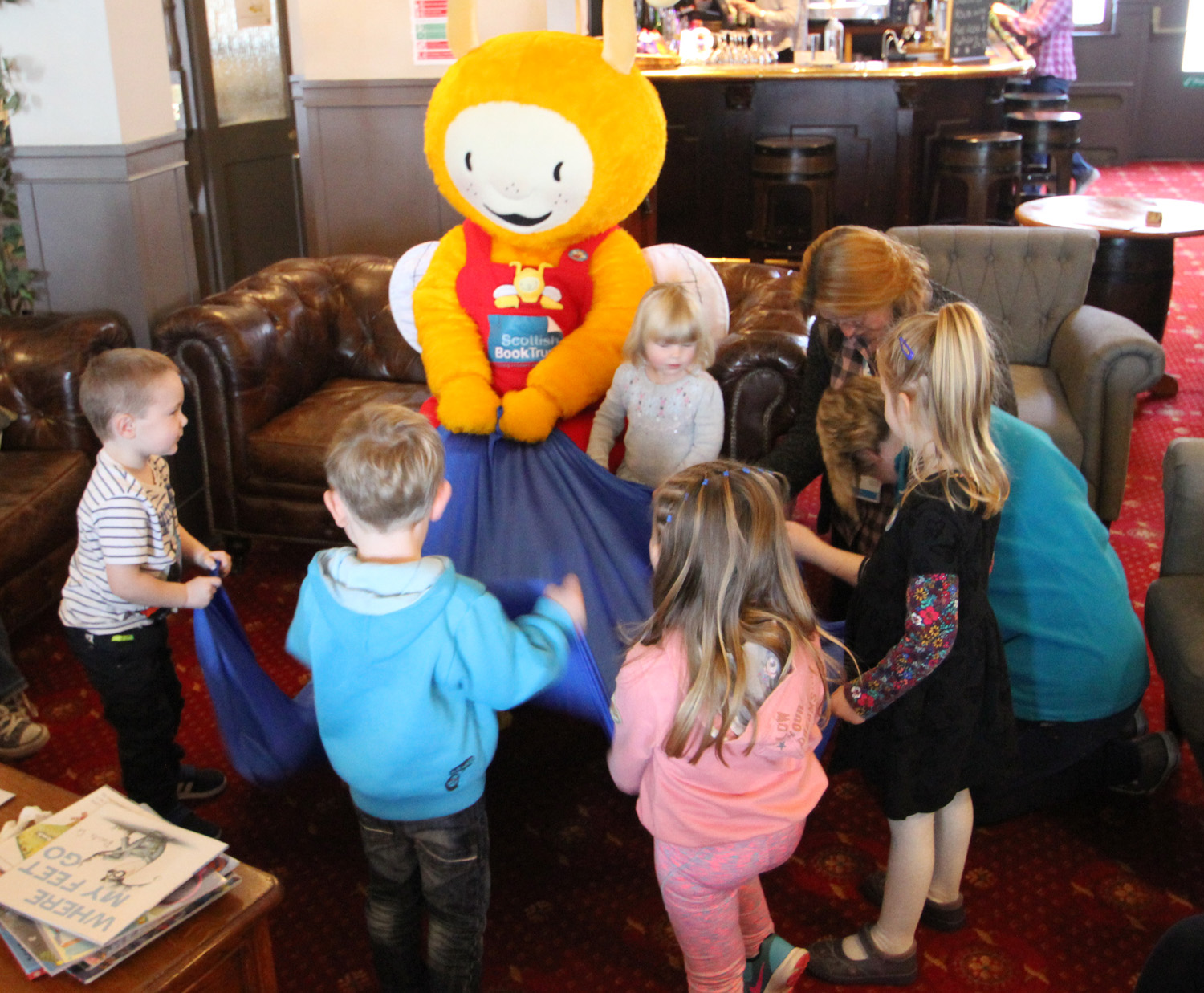 1.15-2.15pm Bookbug A fun session of stories, songs & rhymes, for pre-school children. FREE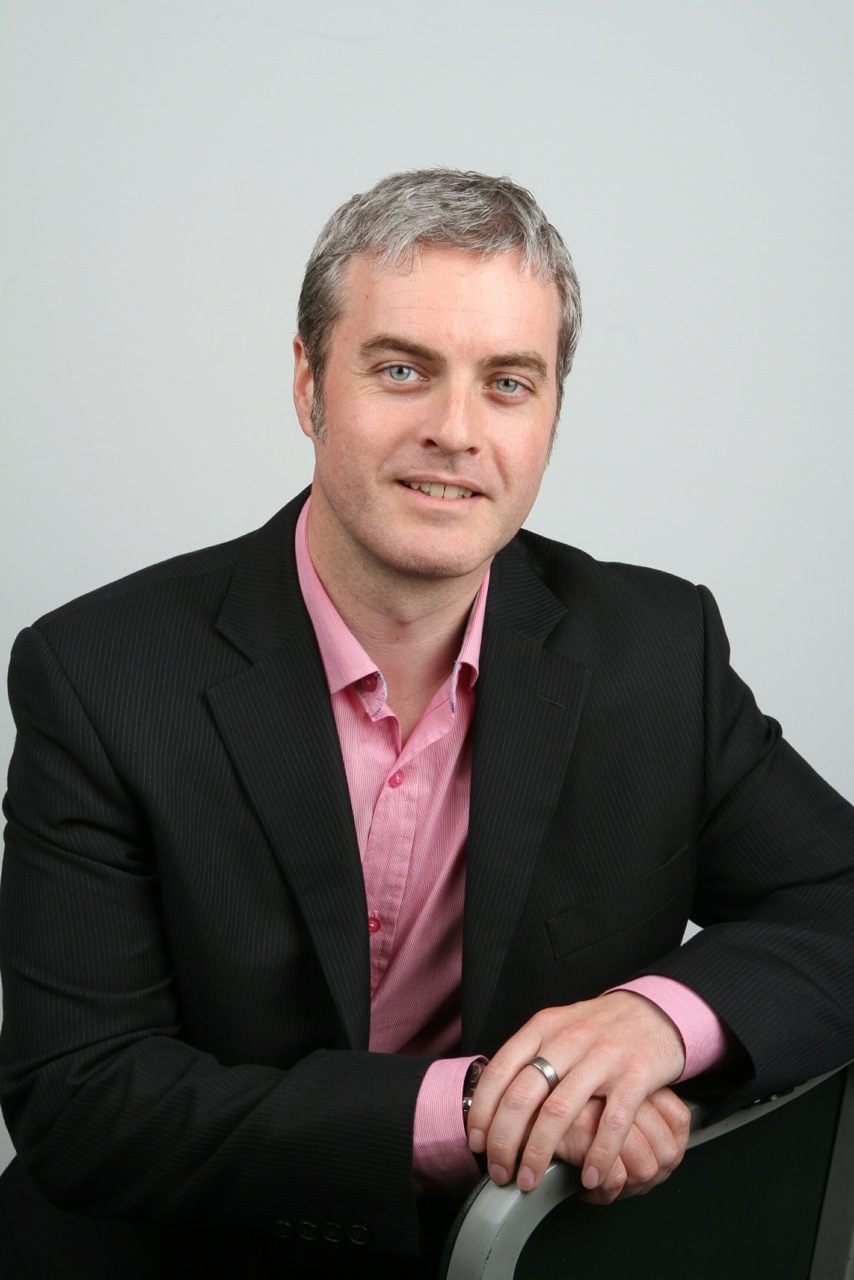 2.30-4.15pm Robert Wight Feature Writing Workshop. £10
Limited to 8 places
The much-loved Scots Magazine, the world's oldest magazine, began its long run in 1739. This is a rare chance to spend a couple of enlightening hours honing your writing skills with its award-winning editor, Robert Wight. Before taking the helm of The Scots Magazine he worked in the newspaper industry where his career began as a news editor also working on high-profile campaigns. Alongside this work, Robert was lead feature writer on The Sunday Post.
A mountaineer and climber, Robert is passionate about Scotland's outdoors. He recently completed a round of the Munros and is now working his way through the Corbetts. Robert is at his happiest exploring Scotland's remote and wild places. He particularly loves winter climbing – the colder and more miserable the better.
The workshop will be on the essentials of how to write, pitch and sell great features.
This short workshop will provide you with an overview of what makes a fantastic feature, general structure, writing for different audiences, pitching to editors and tips on selling your work.
There will be the opportunity develop ideas you'd like to work on and gain invaluable feedback from the Scottish Consumer Magazine Editor of the Year.
Content
Various types of feature
Structure and how to craft the ideal intro
Writing for an audience
The perfect pitch
Q&A
What to bring
Come armed with a few ideas for features you'd love to write. A synopsis of around 100 words for each idea is plenty. You'll get the chance to work on one of these ideas during the session.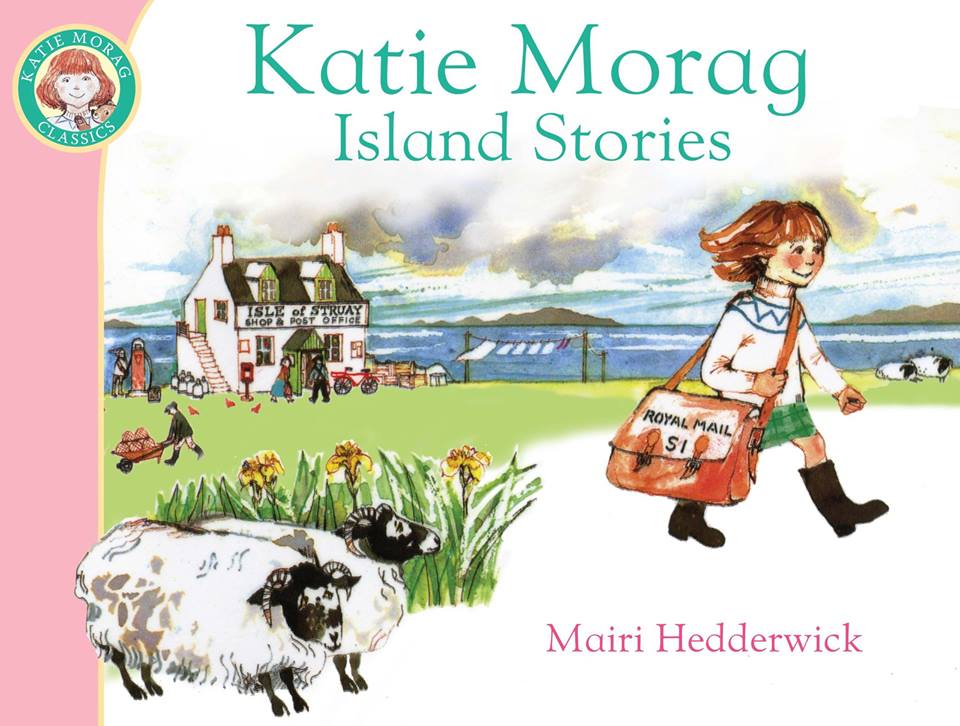 2.45-3.45pm Mairi Hedderwick All You Ever Need to Know About Katie Morag. £5 adults, £3 children
Mairi Hedderwick was awarded an Honorary Degree from Stirling University in 2003 in recognition of her outstanding contribution to writing and illustration in Scotland, especially for children. Recently she has been awarded an Honorary Fellowship of the RIAS, and earlier this year was the worthy winner of the Scottish Book Trust's first Outstanding Achievement Award.
She would probably thank Katie Morag for this brilliantly deserved accolade, and indeed Katie Morag from the fictional Hebridean Island of Struay has a great deal in common with her creator. Mairi claims to have had a similar childhood. In 2013 Katie Morag joined CBeebies with the successful TV series. This is an event that will appeal to all ages and will be filled with Mairi's trademark humour, charm and extraordinary accurate observations of Hebridean Island life. Definitely not to be missed.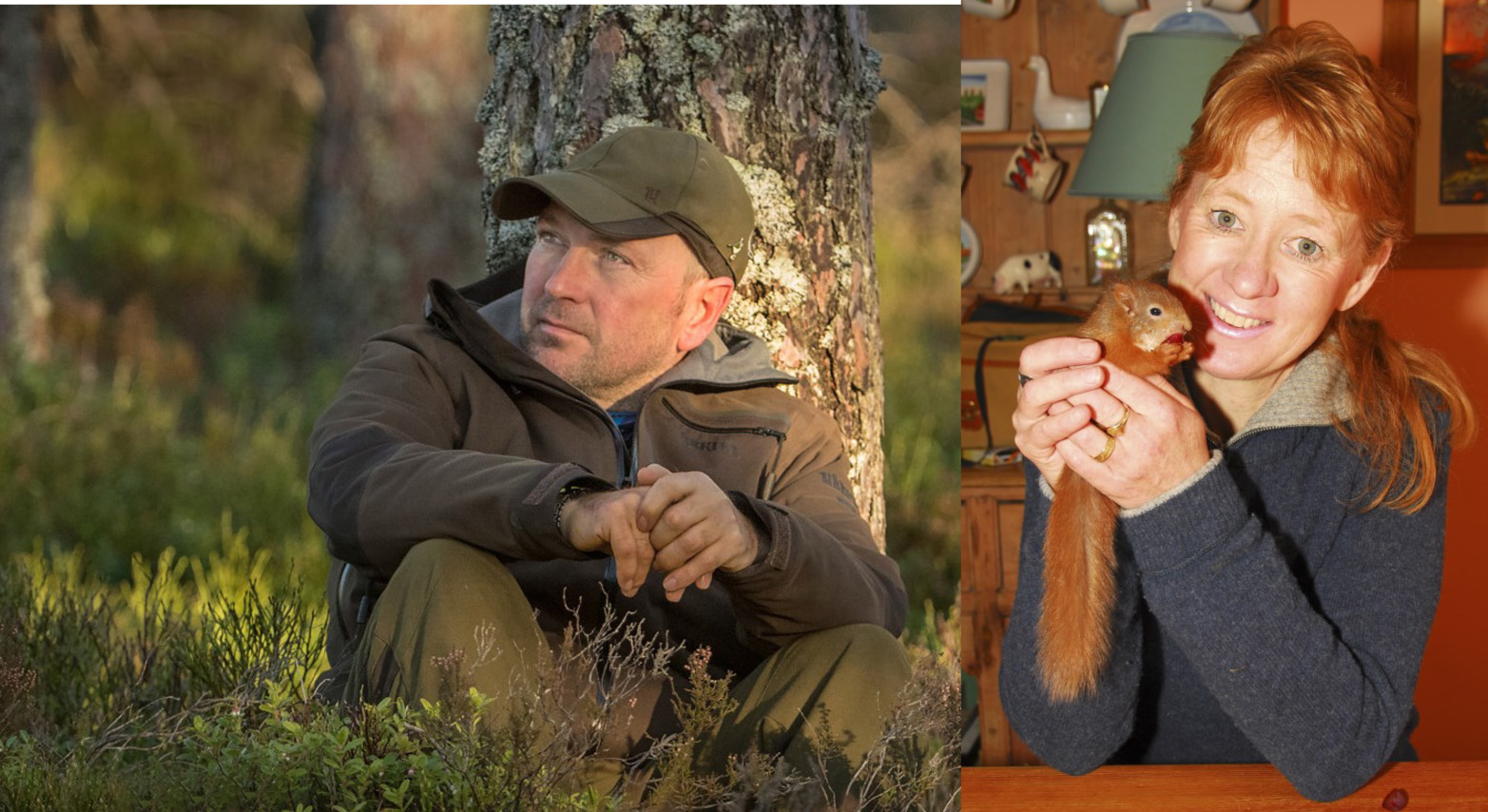 4.30 -5.30pm Neil McIntyre & Polly Pullar The Red Squirrel – A Future in the Forest. £5
Neil McIntyre is a nature photographer based in the Cairngorms from where he runs his wildlife photography tours and image library. Apart from red squirrels, his published work concentrates on a range of unique Scottish wildlife. He has won a host of photographic awards and his book of World Class red squirrel images has received outstanding accolades.
Polly Pullar is a writer, photographer, wildlife rehabilitator and field naturalist, and claims that her deep passion for the natural world was fuelled by her childhood spent in Ardnamurchan. As well as her books, she is wildlife writer for the Scottish Field and contributes to The Scots Magazine and The People's Friend monthly, and to a range of other publications.
Both photographer and author of The Red Squirrel – A Future in the Forest have a deep love and knowledge of this lovely mammal and the challenges it faces. This promises to be a glorious visual event packed with fascinating information whilst also revealing the importance of restoration ecology to secure its future.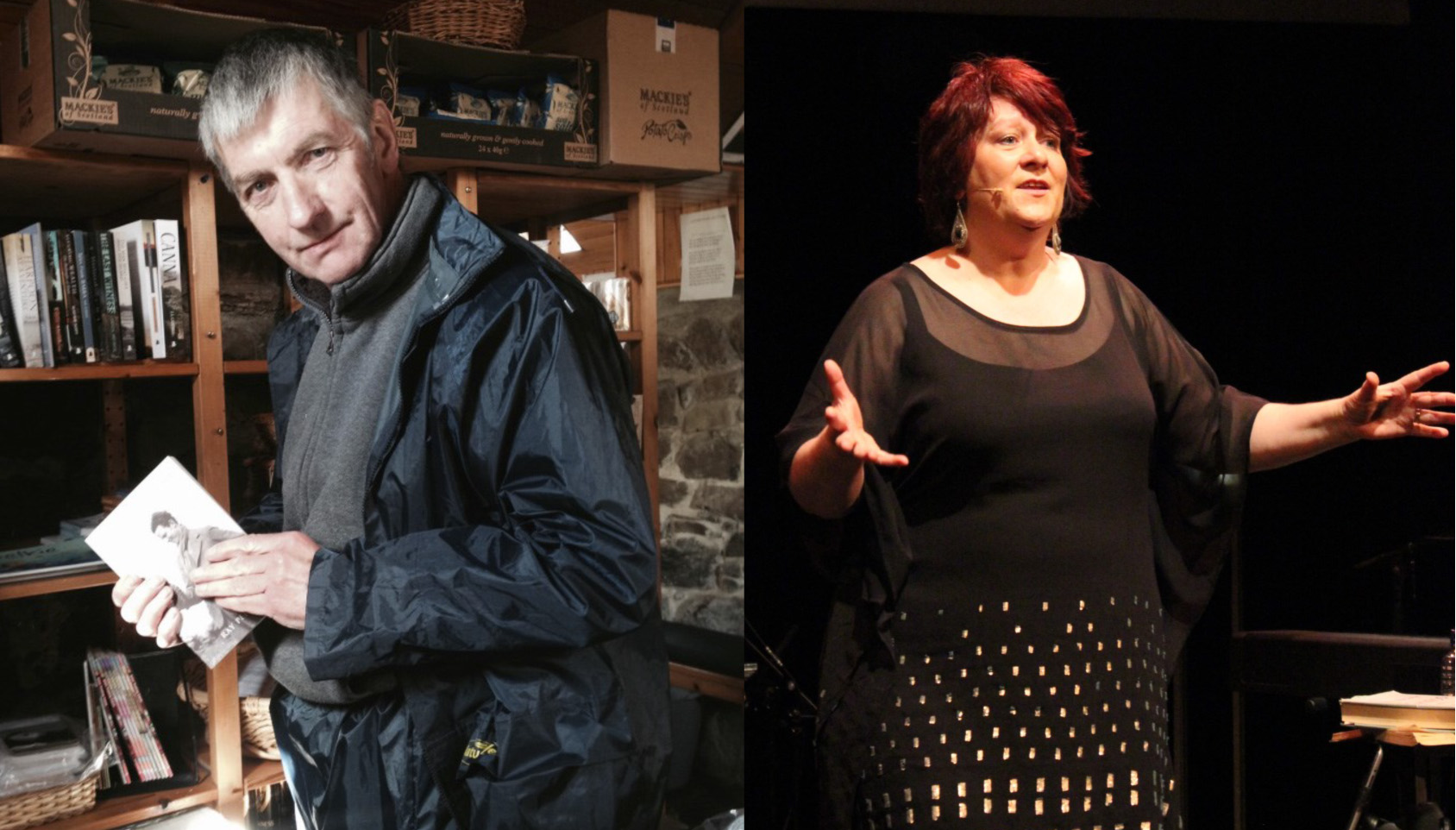 5.45 – 6.45pm Ray Perman & Fiona Mackenzie The Man Who Gave Away His Island. £5
A Life of John Lorne Campbell of Canna
In 1938 John Lorne Campbell bought the Hebridean Isle of Canna. He wanted to prevent it becoming a rich man's playground to preserve a part of traditional Gaelic culture and show that efficient farming methods could be compatible with wildlife conservation and sustainability. But this acquisition during wartime left him burdened by debt and struggling to make a success of the venture. This is the story of how he succeeded farming the island for 40 years. But even after he gave Canna to the National Trust for Scotland in 1981 he still had to fight to secure his legacy.
Ray Perman, who first visited Canna in 1977, will give an insightful and human portrait of one of the twentieth century's most significant fighters for land rights and scholars of the Gaelic world, whilst also relating the story of John's 60-year partnership with Margaret Fay Shaw. Together they created the world-famous library of Gaelic song and other material at Canna House.
Ray will use pictures never before published to illustrate a long and remarkable life, whilst Fiona MacKenzie will sing Gaelic songs from the archive.
Fiona Mackenzie has lived in the Highlands for most of her life. She is a graduate in Music and Scottish History, has a degree in Librarianship, and graduated with a Masters in Song writing & Performance from the University of the West of Scotland. Always a singer, she began her career as a professional Gaelic singer in the mid-90s winning the Royal National Mod Gold medal. She became Archivist for the National Trust for Scotland in Canna House in 2015 and describes her post in curating and developing awareness of the Campbell Collections of Song, Folklore & Films as her dream job.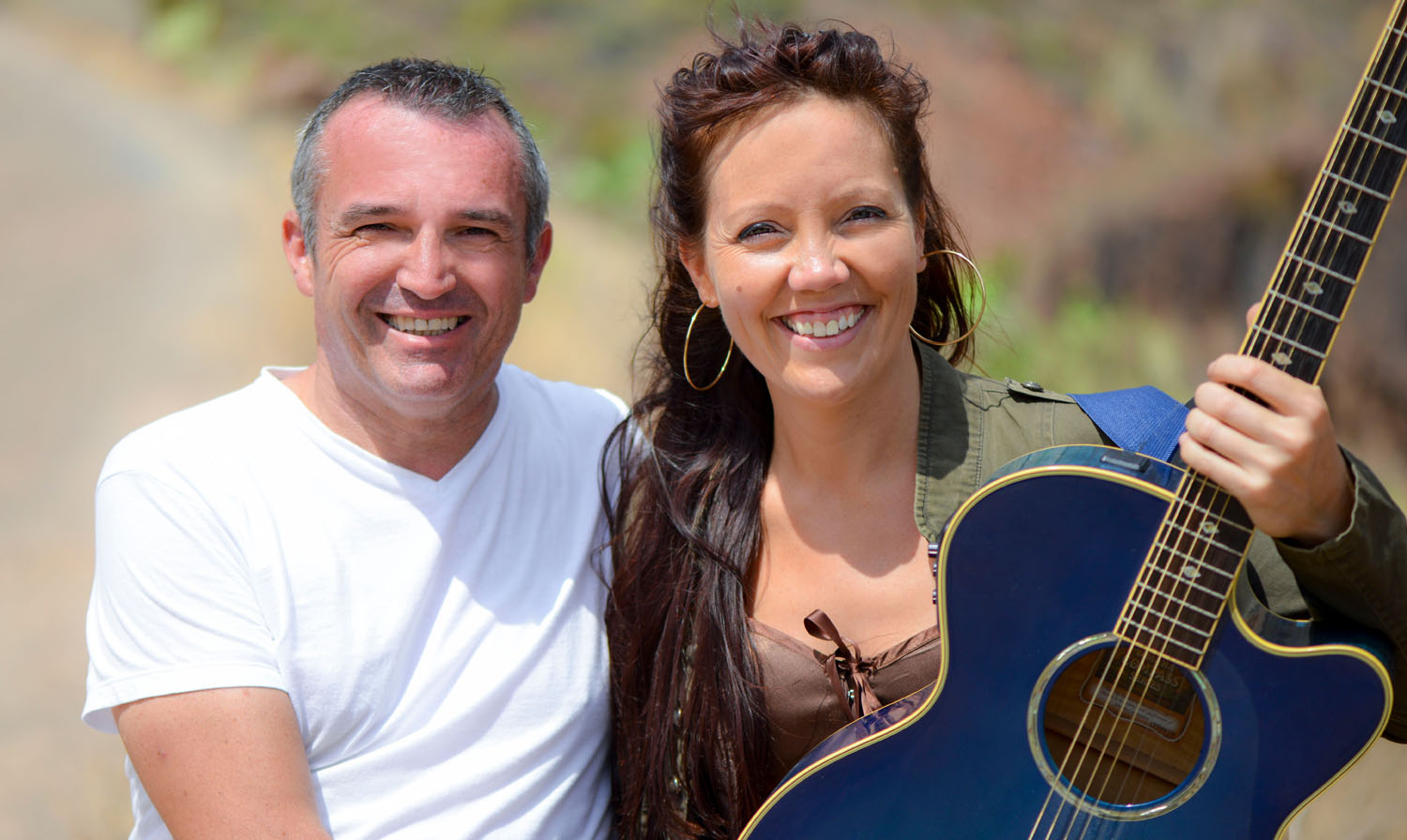 Approx 8.30pm Elsa Jean McTaggart & Gary Lister Music in the Bar FREE
Elsa Jean McTaggart is one of eleven children who grew up on a croft in Highland Perthshire. Her illustrious musical career began in earnest when she was 20 and she has since become renowned far and wide. With the voice of an angel, her performances are guaranteed to captivate. Having previously toured Ireland with the legendary Finbar Furey, she now writes much of her own material in a wide range of genres. She plays guitar, fiddle, button box and penny whistle, and is also a fabulous storyteller, and has recently toured with her Eva Cassidy show. Her husband, equally talented musician Gary Lister, hails from Fife, accompanies her and is, she says, the organiser, rock and brains behind their success. He plays piano/keyboards, piano accordion and vocals. At last year's Hoolie the pair succeeded in luring many authors and visitors to join in creating a fabulous night of music and entertainment in a relaxed and comfortable atmosphere.
Sunday, November 12th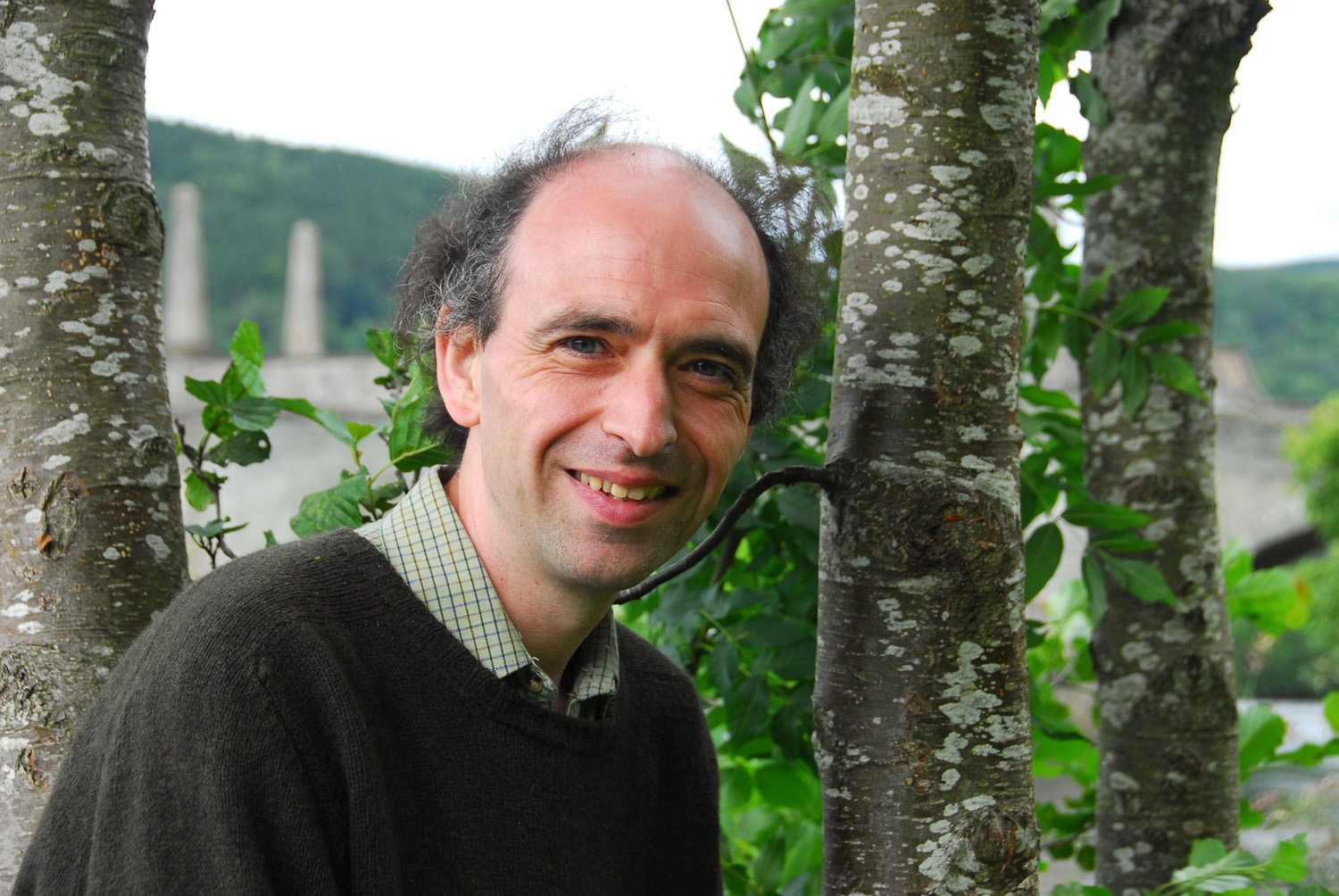 10.00-11.00am Kenneth Steven Letting in the Light. £5
Kenneth Steven is known first and foremost as a poet though he has a long list of revered novels to his name. Fourteen of his collections have been published over the years: much of his work is inspired by what he likes to describe as 'wildscape', and by the people who inhabit and are created by wild places. Kenneth grew up in Highland Perthshire and had the privilege of being taken to corners of wild Scotland from a young age. But his poetry is also very much concerned with and inspired by the Celtic Christian story, with the island of Iona lying at its heart. Kenneth writes and presents many poetry-related programmes for BBC Radio: his feature on St Kilda won a Sony Award in 2006.
In this event Kenneth will not only read from some of his beautiful poetry collections, but will also talk about his work as a novelist, and more recently his book on the Sami people charting their fascinating way of life from earliest times to the current day.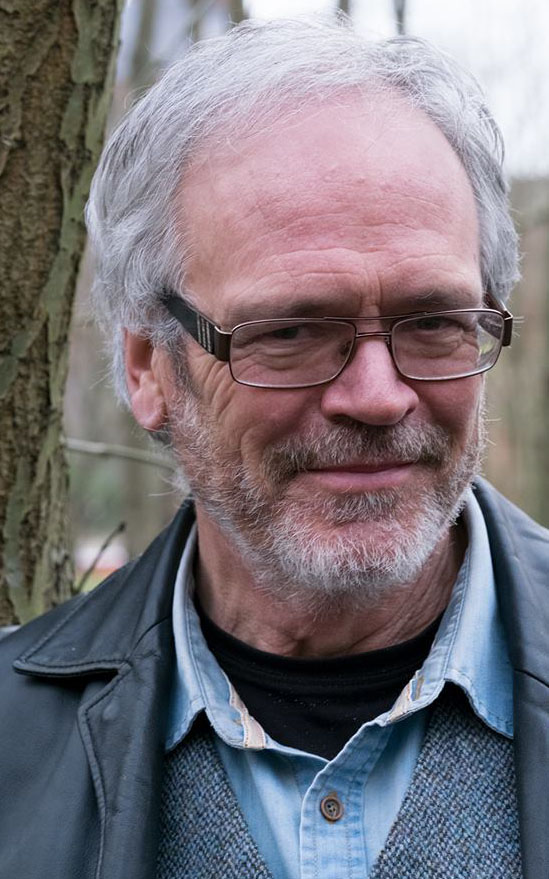 11.30-12.30pm Andrew Greig You Know You Could Be Found at Sea. £5
Andrew Greig was born in Stirling and spent his adolescence in the East Fife coastal town of Anstruther. After a year of drifting, salmon netting, hop-picking and writing, he went to Edinburgh University and lived in South Queensferry for nearly twenty years. Through the mid-80s he climbed on a series of Himalayan expeditions and spent time in Canada. Then he began spending winters in Stromness, Orkney. He had the sense to propose to novelist Lesley Glaister at Skaill Bay in Orkney. Married in Stromness in 2001, they now live in Edinburgh and Orkney.
He is one of our most widely enjoyed Scottish writers with a long list of novels to his name. This event will combine reading from and talking about his memoir of teenage provincial fandom, You Know What You Could Be: tuning in to the 1960s (with Mike Heron of The Incredible String Band), with poems from his micro-epic sailing poem, Found At Sea, plus a song or two, and a retrieve from his successful At the Loch of the Green Corrie.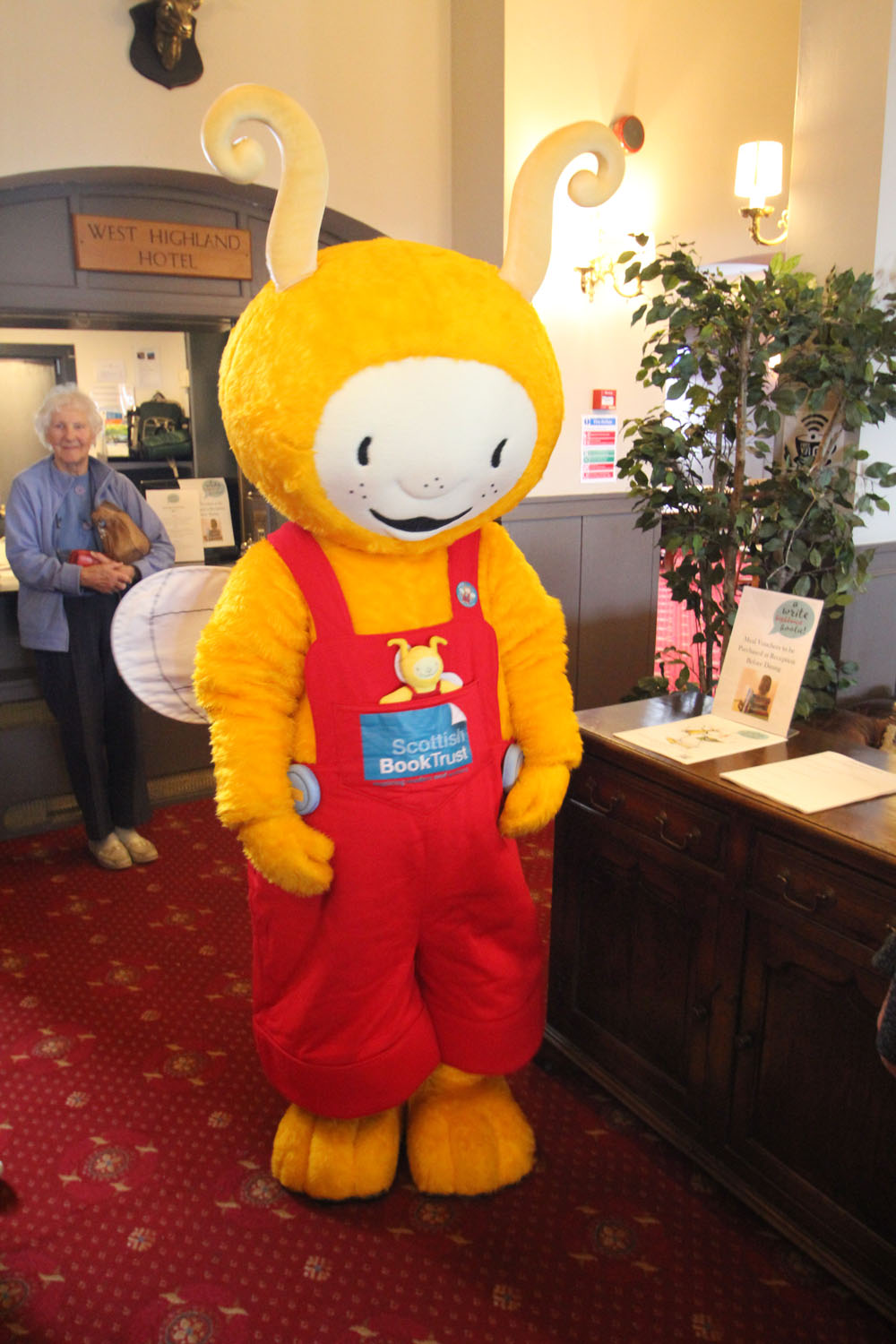 1.30-2.30pm Bookbug A fun session of stories, songs & rhymes, for pre-school children. FREE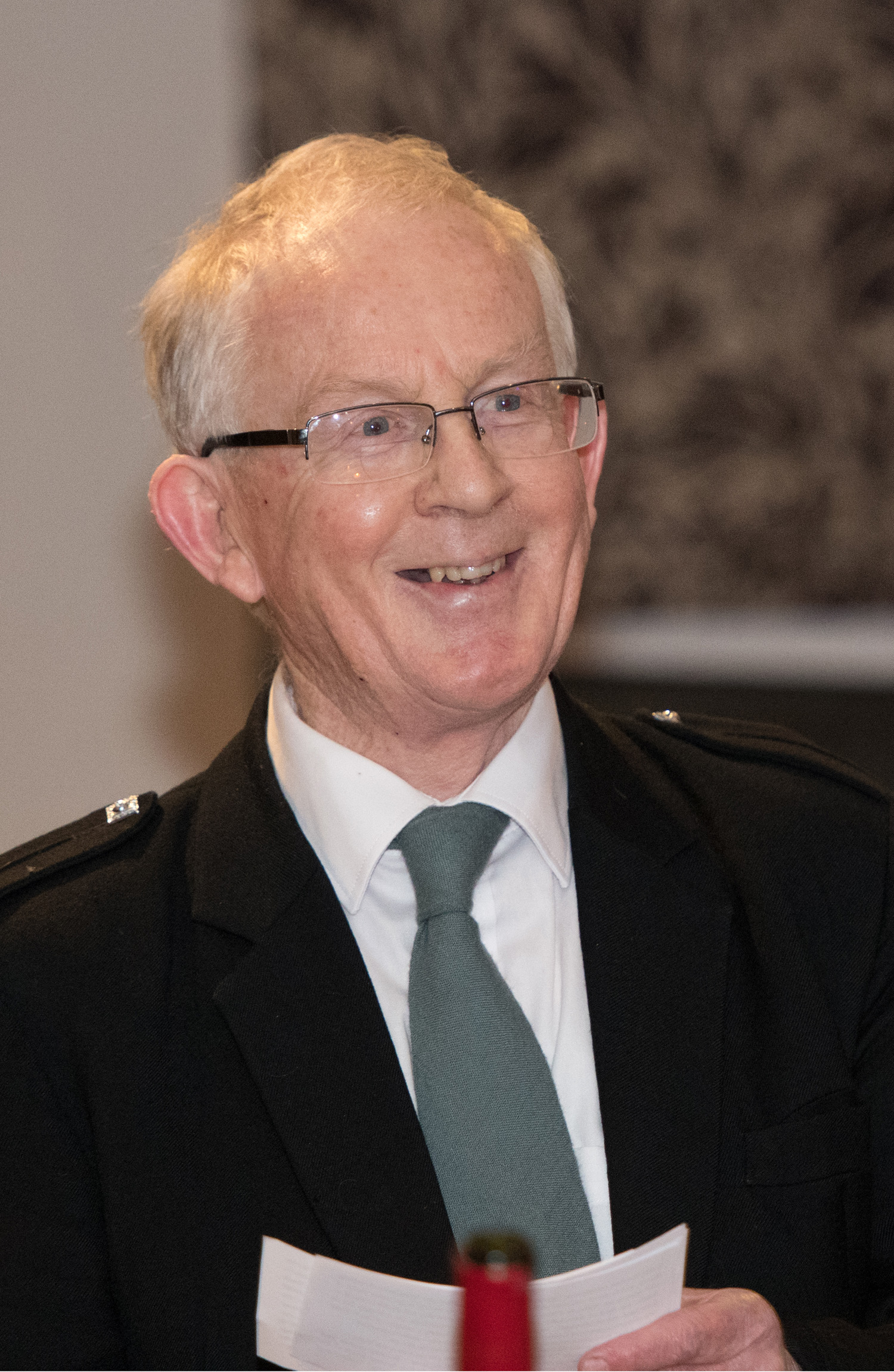 2.00-3.00pm Alasdair Roberts People & Gentry of Morar. £5
Alasdair Roberts' event begins with a piping pibroch to introduce Ronald MacDonald of Morar, the first of the Morar gentry about whom much is known. A local superhero and talented piper, he was also a gentleman drover. Cattle gave wealth to South Morar. Beautiful Morar has white sands and views to the isles of Eigg and Rum. There are no roads round Scotland's deepest loch, the north side of which is the roughest part of the Rough Bounds – the Highlands of the Highlands. Some of the people go back to the Vikings whilst others have come in since the seventeenth century. The old gentry died out, replaced by benevolent families like the Frasers of Lovat. Highland clearances took place elsewhere. Great stories bring people and gentry to life
3.15pm Prize Giving & afternoon tea with judge Robert Wight.
The editor of The Scots Magazine announces the winners of our children's creative writing & art competitions. Tea & cakes provided by Mallaig High School pupils with donations in aid of their forthcoming London Culture trip.