Description
Tickets are available for all events except Sally Magnusson and Val McDermid which are sold out. Booking online has closed but you can buy tickets at the Hotel - just come along to the talk you are interested in.
Friday November 9th
5pm – Marc Ellington, acknowledged and award wining authority on Scotland's culture, history and heritage opens this year's festival with a free dram from Ardnamurchan Distillery for those who have tickets to his event.
5.30 – 6.30pm Marc Ellington - The Illicit Distilling and Smuggling of Whisky £5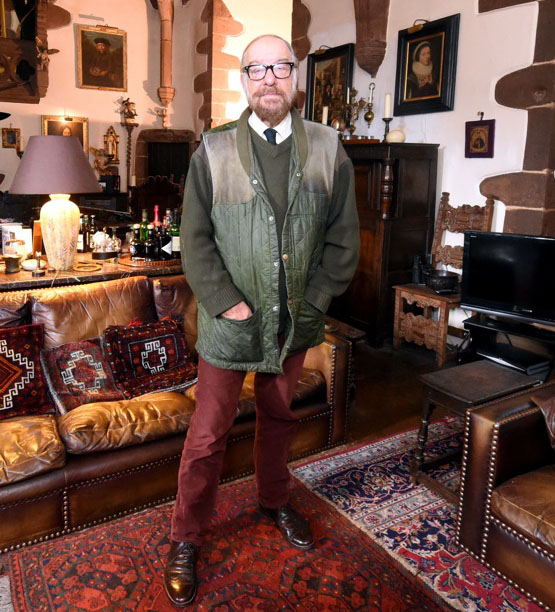 Due to unforeseen circumstances, Charles MacLean will no longer be opening our festival. However the excellent news is that Dr Marc Ellington - raconteur and musician - takes his place. One of the UK's leading Built Heritage Conservationists, his contributions to numerous publications addressing a wide range of subjects relating to Scotland's culture, history and heritage include compiling and editing, Scotland's Secret History - The Illicit Distilling and Smuggling of Whisky together with authors Charles MacLean and Daniel MacCannell.
He has served on the board of Historic Environment Scotland; The Historic Buildings Council; The Heritage Lottery Fund; The British Heritage Committee; and The National Galleries of Scotland.
Formerly a renowned folk singer he recorded and performed extensively with Fairport Convention.
We assure you that with his fabulous story telling, intimate knowledge of whisky and musical talents, Marc is certainly no second best.
Approx. 8.30pm. Music in the bar
Saturday November 10th
9.30 – 10.30am John Fletcher Deer and People on Rum – a universal paradigm £5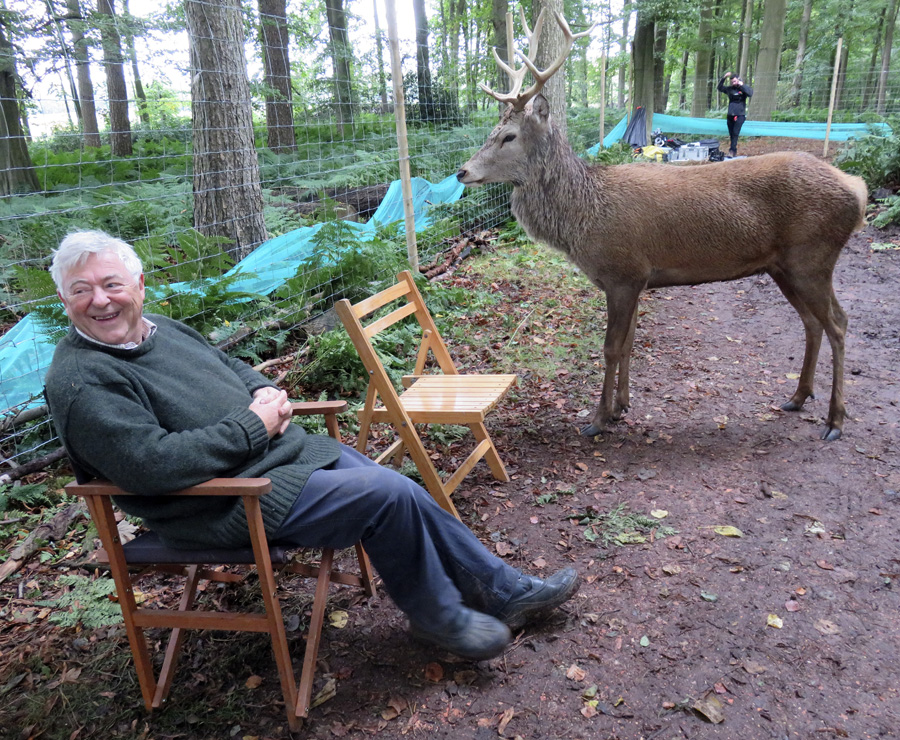 John Fletcher is an internationally acclaimed deer specialist vet who worked with red deer on the Isle of Rum during the early 1970's. Widely travelled, he has overseen the successful movement of deer to many far-flung parts of the world. In his talk he will explore the history of Rum's famous deer and their relationship with people from prehistory to the current day using this as exemplar of how we relate to large hoofed mammals in other societies. This event will also be punctuated with his own frequently humorous personal stories relating to his life dedicated to deer.
John lives in Fife where he started a successful deer farm and describes his extraordinary life in Fletcher's Game, whilst his, Gardens of Earthly Delight is a fascinating history of deer parks. His most recent work, Deer, is part of a series of animal monographs published by Reaktion. He continues to advise farmers and keeps his own herd of white red deer. Above all his priority is to maintain the image of deer as beautiful and magical wild animals and to avoid them being treated as vermin.
11am - 12 noon Jackie Kay The Scottish Makar discusses Bantam £5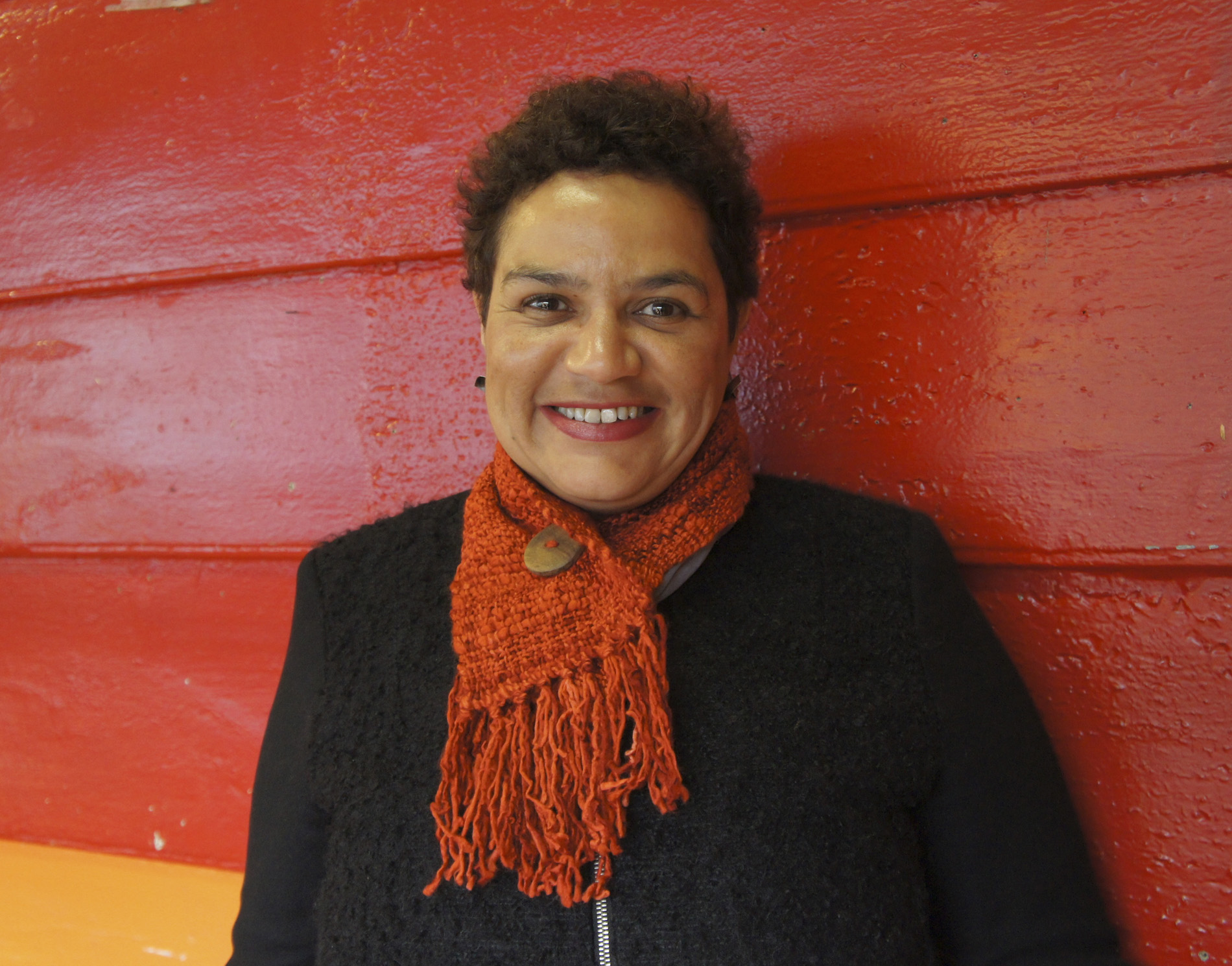 Jackie, who was born and brought up in Scotland, was named Scots Makar – the National Poet for Scotland in 2016. The Adoption Papers won the Forward Prize, a Saltire prize, and a Scottish Arts Council Prize. Fiere, a collection of her poems, was shortlisted for the Costa Book Award, whilst her novel Trumpet won the Guardian Fiction Award and was shortlisted for the IMPAC award. Red Dust Road, her fabulously moving and highly amusing memoir won the Scottish Book of the Year Award. She was awarded an MBE in 2006, and made a fellow of the Royal Society of Literature in 2002. She is Chancellor of the University of Salford and Professor of Creative Writing at Newcastle University.
Jackie will be reading from her new poetry collection Bantam, a book that joins several generations of one family together, and talks about the many roads that lead us to where we are, the real roads and the imaginary ones. Bantam makes us not only think about who we are, but about who we might want to be.
1.15 – 2.15pm Val McDermid in conversation with Stuart Kelly Killing People for Fun and Profit £5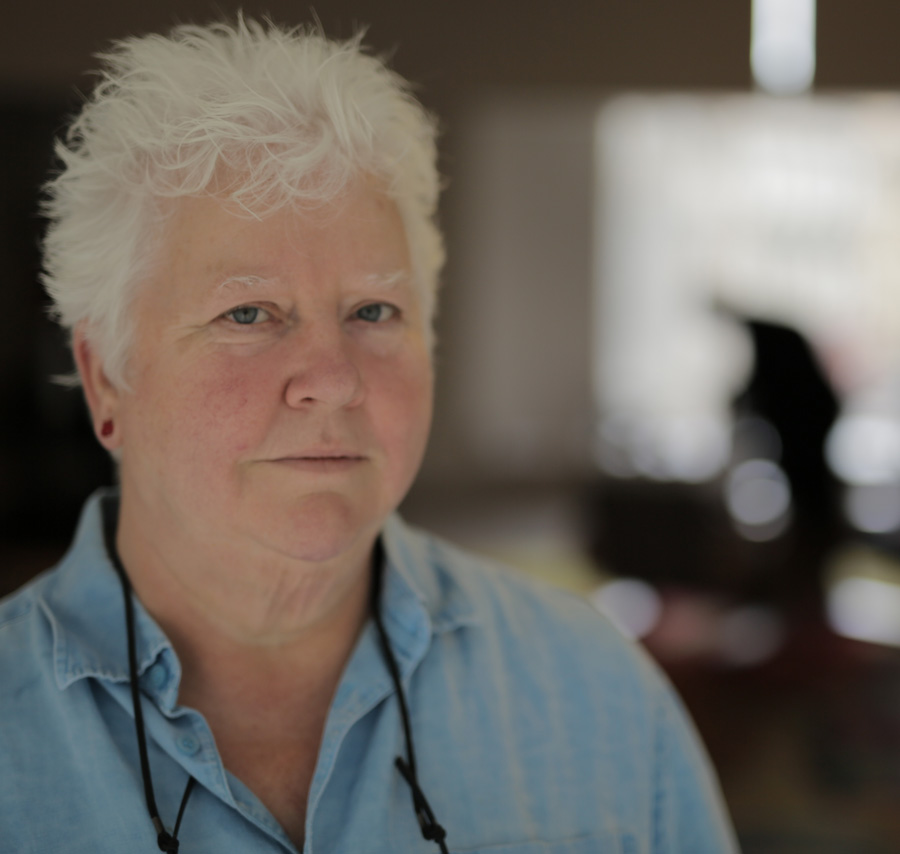 Dubbed the Queen of Crime, Val McDermid has sold over 15 million books to date and is translated into over 30 languages. She is perhaps best-known for her Wire in the Blood series, featuring clinical psychologist Dr Tony Hill and DCI Carol Jordan, which was adapted for television starring Robson Green. Her most recent novel Insidious Intent was a number one bestseller and her brand new novel Broken Ground is published in August.
As well as producing a bestselling novel every year, Val is a regular on TV, radio and in print. Her recent projects include two BBC Radio 4 dramas, chairing the Wellcome Book Prize and captaining the 2016 winning University Challenge alumnae team!
Her awards, too numerous to list, include the Outstanding Contribution to Crime Fiction Award, the CWA Gold Dagger for best crime novel of the year, the Grand Prix des Romans D'Aventure, the Lambda Literary Foundation Pioneer Award and the LA Times Book of the Year Award, as well as Celebrity Mastermind champion! She is a Fellow of both the Royal Society of Literature and The Royal Society of Edinburgh.
Val will be discussing her writing, her inspirations and the fatal attraction of crime fiction.
1.15 – 2.15pm Meet Bookbug Fun and stories for pre-school children FREE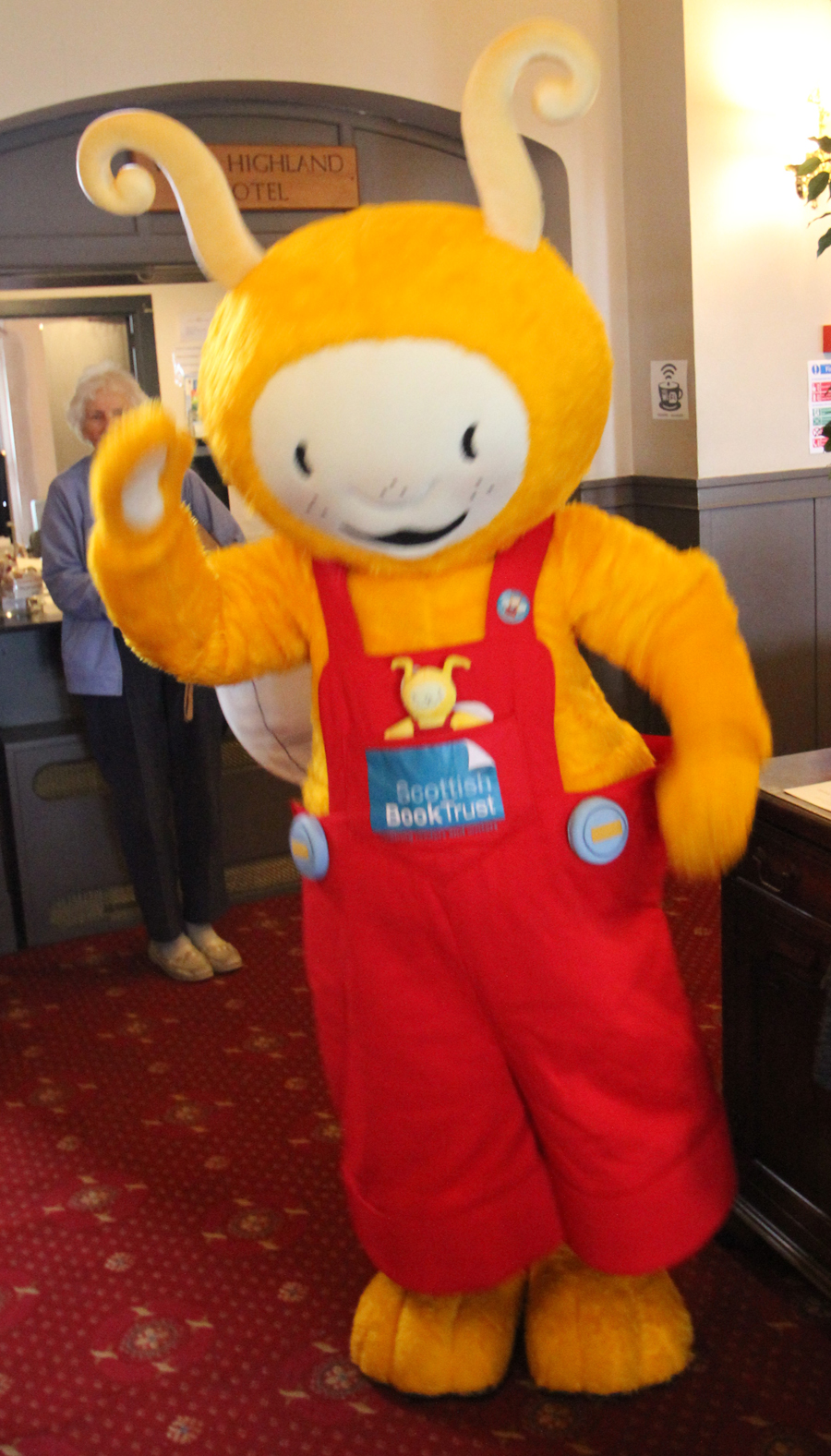 2.30 – 4.15pm Robert Wight Feature Writing Workshop £12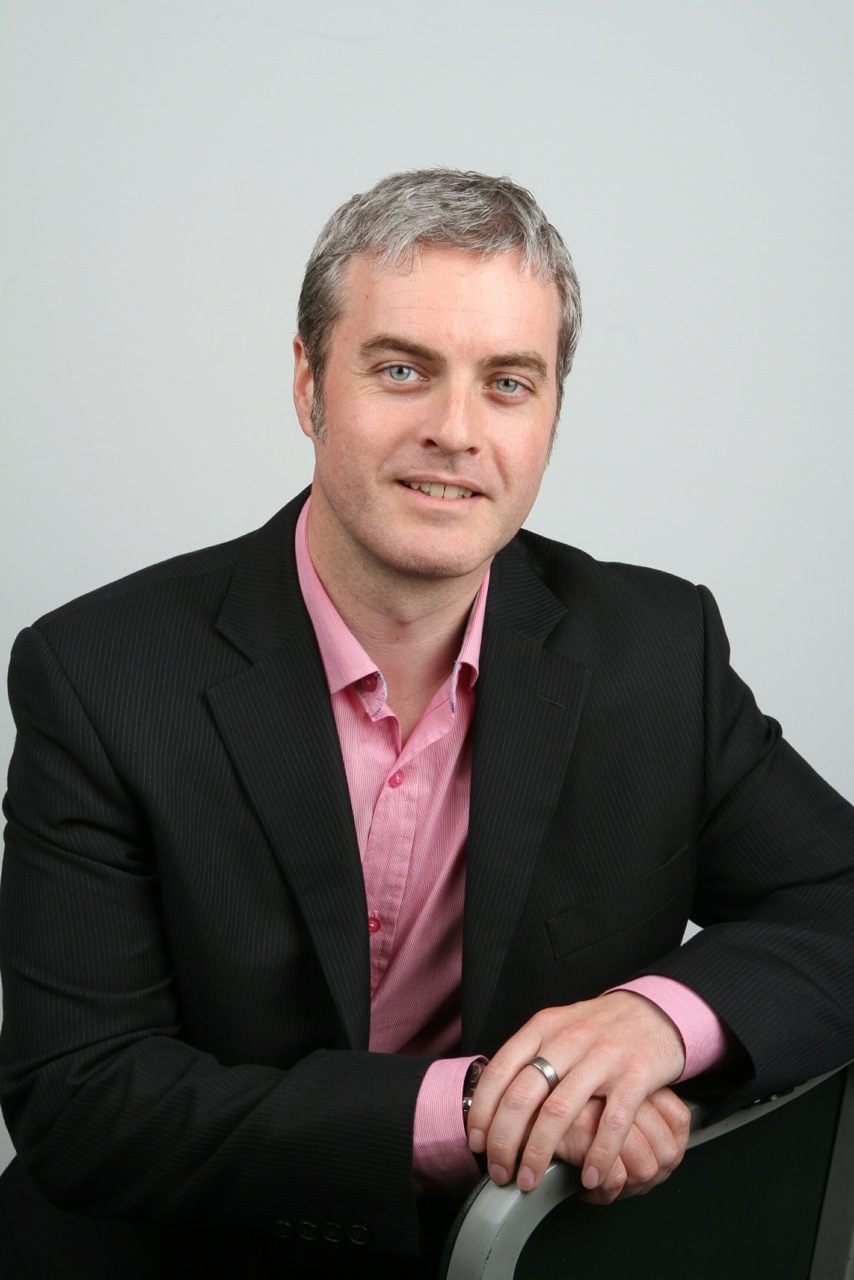 Limited to 10 places
The much-loved Scots Magazine, the world's oldest magazine, began its long run in 1739. This is a rare chance to spend a couple of enlightening hours honing your writing skills with its award-winning editor, Robert Wight. Before taking the helm of The Scots Magazine he worked in the newspaper industry where his career began as a news editor also working on high-profile campaigns. Alongside this work, Robert was lead feature writer on The Sunday Post.
A mountaineer and climber, Robert is passionate about Scotland's outdoors. He recently completed a round of the Munros and is now working his way through the Corbetts. Robert is at his happiest exploring Scotland's remote and wild places. He particularly loves winter climbing – the colder and more miserable the better.
The workshop will be on the essentials of how to write, pitch and sell great features.
This short workshop will provide you with an overview of what makes a fantastic feature, general structure, writing for different audiences, pitching to editors and tips on selling your work.
There will be the opportunity develop ideas you'd like to work on and gain invaluable feedback from the Scottish Consumer Magazine Editor of the Year.
Content
Various types of feature

Structure and how to craft the ideal intro

Writing for an audience

The perfect pitch

Q&A
What to bring
Come armed with a few ideas for features you'd love to write. A synopsis of around 100 words for each idea is plenty. You'll get the chance to work on one of these ideas during the session.
2.45 – 3.45pm Kate Leiper Hoolets, Mythical Beasts & Scottish Folk & Fairy Tales Adults £5 Children Free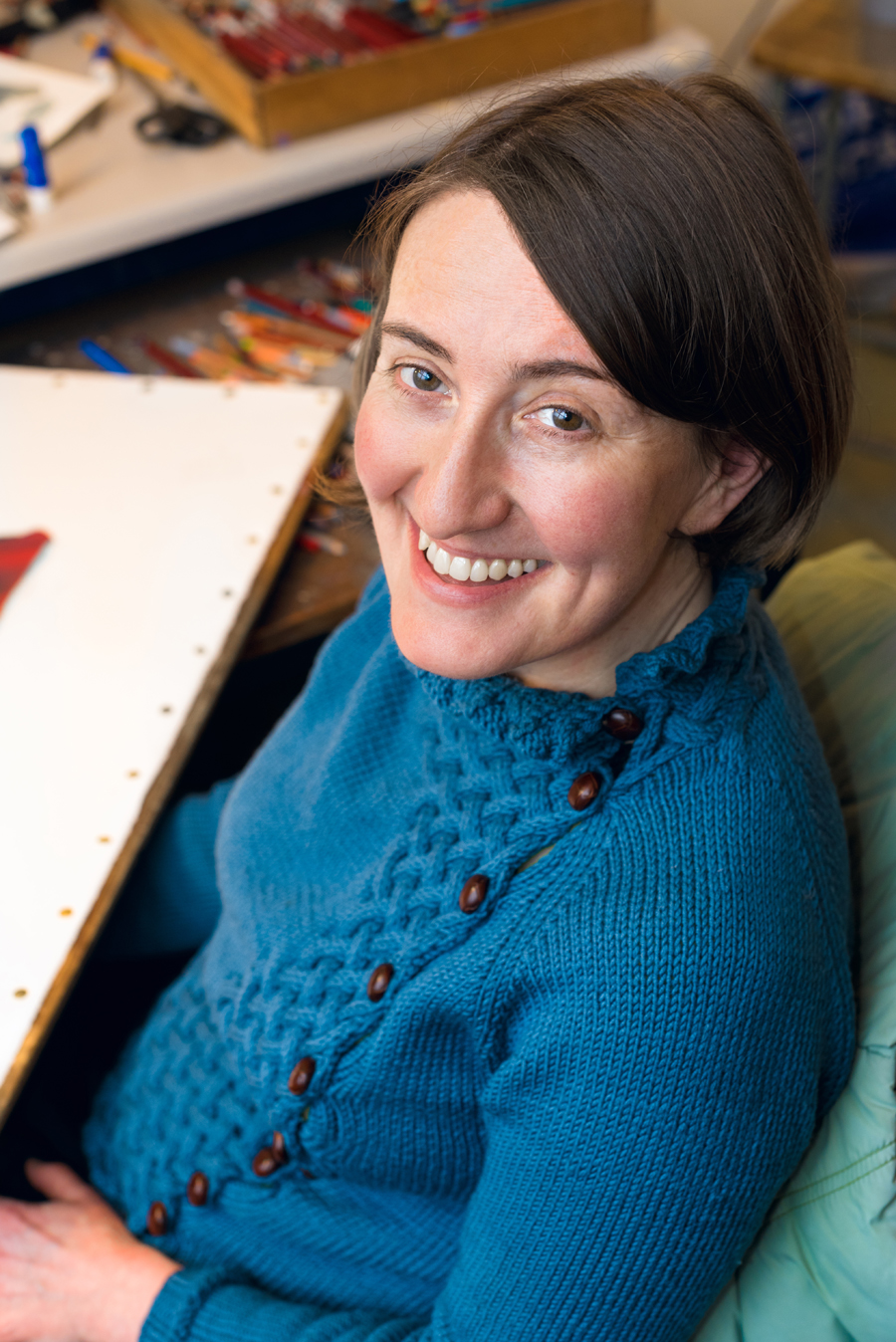 Renowned children's artist and illustrator, Kate Leiper has always been drawn to mythical and animal subjects. She will be joining us for a special children's event at our Hoolie in which she will delight her audience, both young and old, as she shows a wealth of her beautiful illustrations, whilst telling many of the stories behind the images. Her much-loved work includes The Book of the Howlat, by James Robertson, and An Illustrated Treasury of Scottish Mythological Creatures, by Theresa Breslin, following on from the success of An Illustrated Treasury of Scottish Folk and Fairy Tales. For this project she was longlisted for the Kate Greenaway Award. Hot off the press for Mallaig will be A Wee Bird was Watching by singer/song writer, Karine Polwart, also with Kate's gorgeous pictures. Prepare for an event packed with magical birds, beasts, folk and fairy tales.
4.30 – 5.30pm Polly Pullar A Richness of Martens £5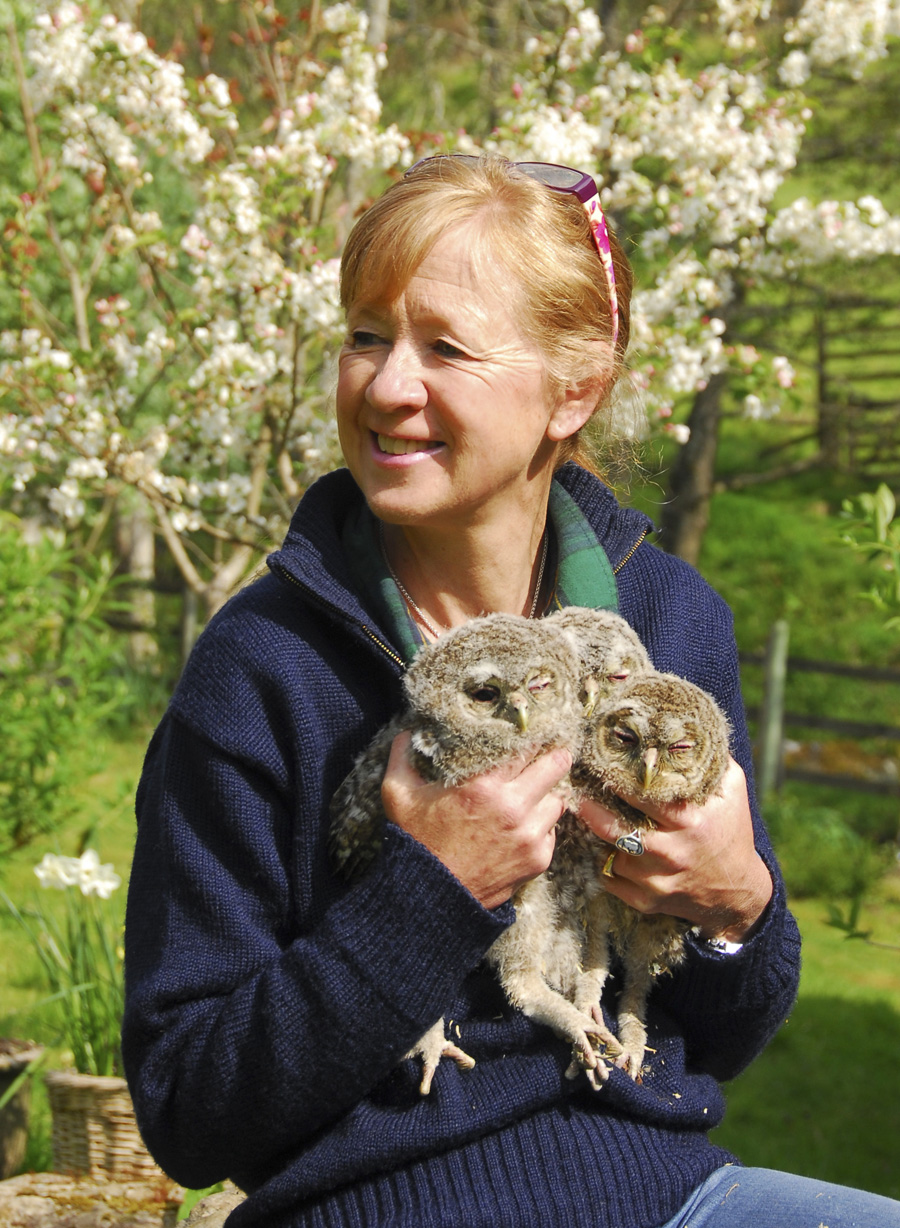 Naturalist Polly Pullar contributes to a wide range of publications including, Scots Magazine, Scottish Field, People's Friend and BBC Wildlife, and has numerous books to her name. She saw her first pine marten during her childhood in remote Ardnamurchan. Then exceedingly rare, this beautiful member of the weasel family had been persecuted to near extinction. Years later as the marten population was recovering she met Les and Chris Humphreys who had retired to the shores of Loch Sunart. Intrigued that they had turned their garden over to martens forming an extraordinary close bond with them, their detailed records, camera footage and observations provided a wealth of fascinating information challenging previous theories, as well as hilarious interaction with badgers, foxes, hedgehogs and a long list of other creatures.
Not simply a passionate, informative and entertaining portrait of the mercurial pine marten, this is a glorious deeply personal story revealing the true nature of Ardnamurchan through the author's intimate encounters with its diverse wildlife.
6 – 7pm Sally Magnusson The Sealwoman's Gift £5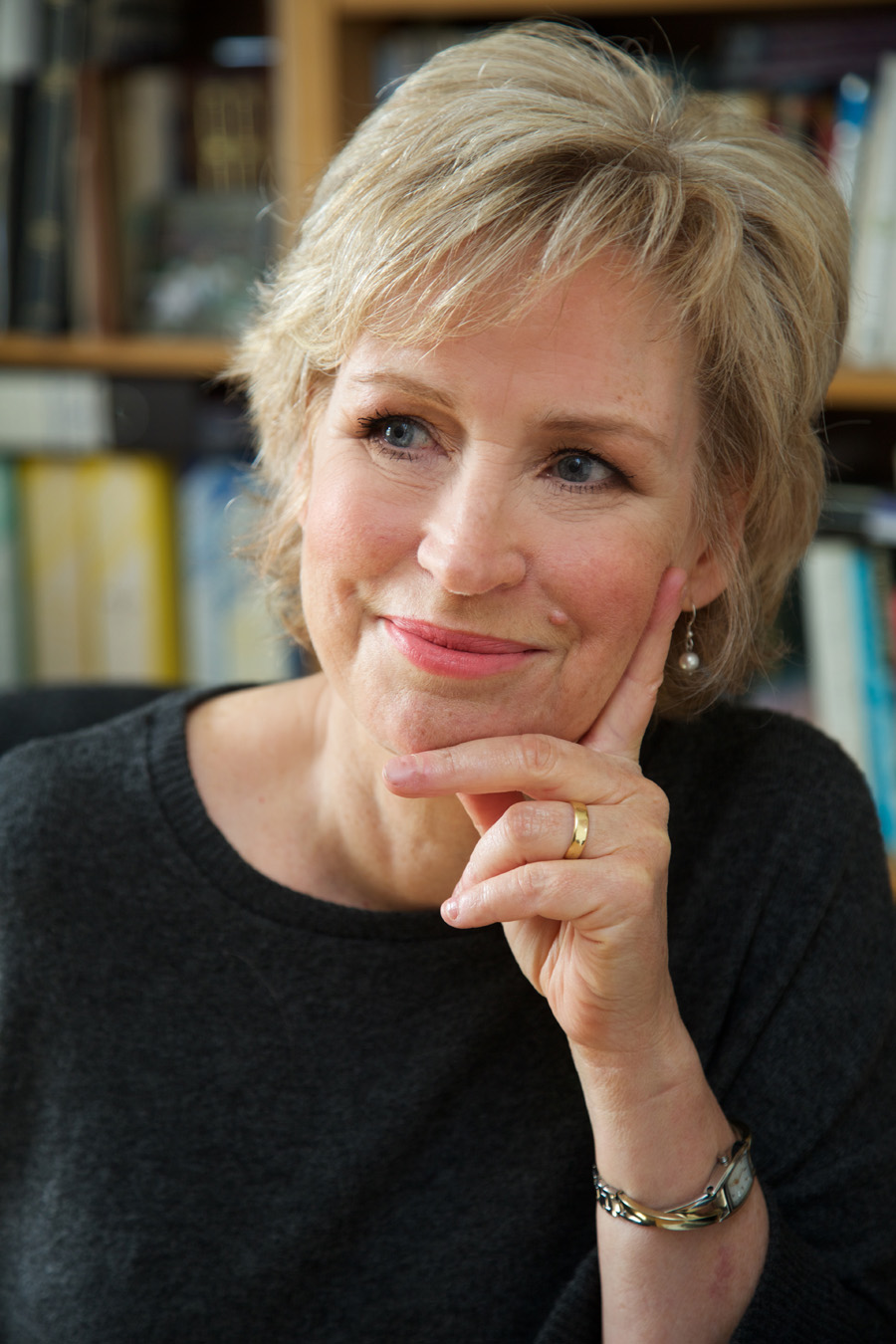 Broadcaster and journalist Sally Magnusson is the presenter of numerous television and radio programmes including BBC Scotland's, Reporting Scotland, and Radio Four's, Tracing your Roots. She has written 10 books, most famously, her Sunday Times bestseller, Where Memories Go about her mother's dementia. Half-Icelandic, half-Scottish, Sally has inherited a rich storytelling tradition. The Sealwoman's Gift, is her first novel.
Set in Iceland and Algiers in the 17th century, it brilliantly reimagines the true story of a pirate raid on one of the tiny Westman islands, in which a pastor, his wife and their children – along with half their island and many others – were abducted into slavery. Captive in an alien Arab culture, the pastor's wife meets the unravelling of her identity and the least bearable of losses with the one thing she has brought from home: the stories in her head.
Until one day she is faced with an impossible choice...
Approx. 8.30pm Music in the bar
Sunday November 11th
10 – 11am Stuart Kelly The Minister and the Murderer £5
In 1969, James Nelson confessed to murder, served a prison sentence then applied to be ordained as a minister in the Scottish Church. The case split the church in two as the bible has a great deal to say on the subject of murder, though not much about this particular variety of murder!
Stuart Kelly, who is a Scottish critic and author, has cleverly woven the case of Nelson around a compelling history of the church in Scotland. The end result leads to deep thought, soul searching and plenty of speculation as well as an unfolding investigation of the real meaning of truth and faith. At times deeply moving, here there are also copious flashes of brilliant sharp witted-humour, typical of Stuart whose literary mind is little short of pure genius.
Stuart's work includes The Book of Lost Books, and Scott-Land: The Man who Invented a Nation, which was longlisted for the Samuel Johnson Prize. Former literary editor of Scotland on Sunday, he also writes for the Guardian, Spectator and The Times, is a regular broadcaster for the BBC and chairs a great many literary talks throughout Scotland. In 2014 he was a judge for the Man Booker Prize. He lives in the Scottish Borders and is a regular churchgoer. He recently completed a course in leading church worship and is pondering where his path of faith next leads.
11.30am – 12.30pm Paul Murton The Hebrides £5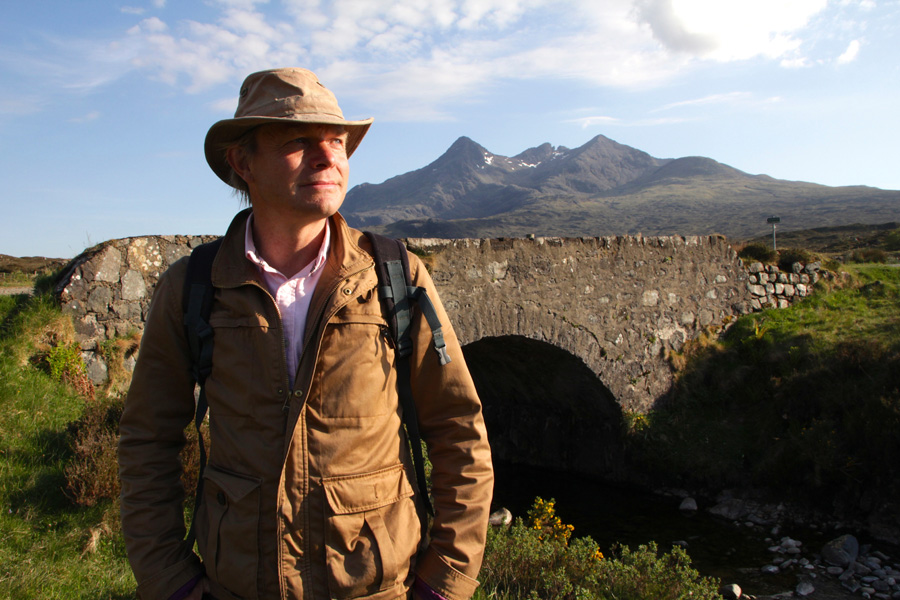 Paul Murton is a historian, film-maker and broadcaster – indeed one of the best known TV presenters in Scotland famous for his travelogues. Born and raised in Argyllshire he quickly developed a passion for exploring and spent time climbing the hills of Skye and Glencoe when he was in his early teens having been greatly inspired by a book his father gave him: W.H. Murray's classic Mountaineering in Scotland. His popular TV series include, Scotland's Clans,'Grand Tours of Scotland, Grand Tours of the Scottish Islands, and Grand Tours of Scotland's Lochs. A graduate of the University of Aberdeen and the National Film and Television School, before Paul began writing and presenting his Grand Tours series, he directed several TV dramas, including Bramwell, The Bill, Casualty and River City.
He has spent half a lifetime exploring some of the world's most beautiful islands, the Hebrides whilst relating the stories of those who live and work there as well as much of the history, folklore, myth and legend. The Hebrides, is his first book.
1.30 - 2.30pm Meet Bookbug Fun and stories for pre-school children FREE
2 – 3pm Angus MacDonald We Fought for Ardnish £5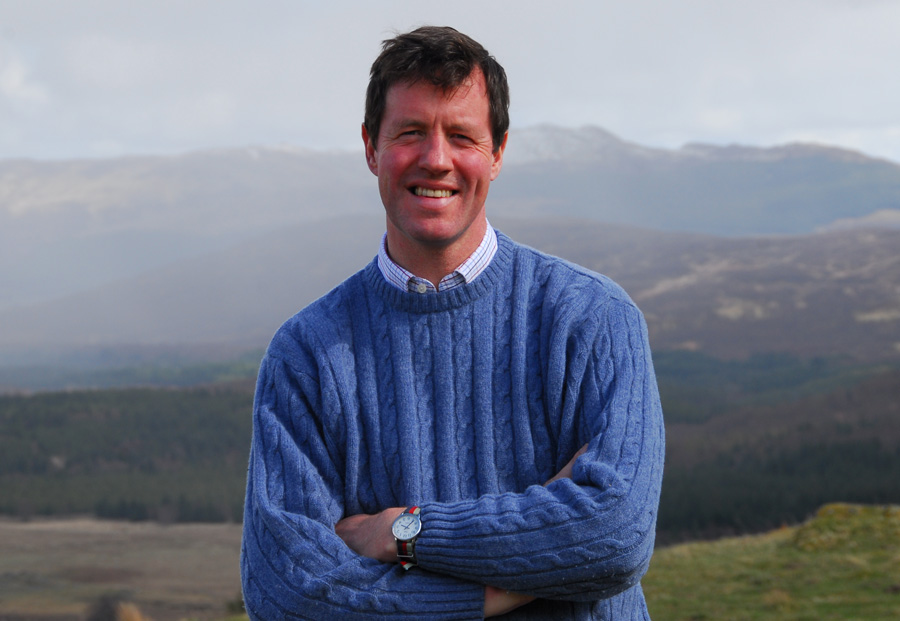 Angus MacDonald's new book follows the tale of Donald Angus Gillies growing up on the remote Ardnish Peninsula, within sight of Angus' own home at Roshven. Now joining the Lovat Scouts and transferring to the Special Operation Executive (SOE) in WW2, his hero has a mission in the French Alps where he meets Francoise, a Cape Breton girl working in the Canadian SOE. The story follows their harrowing missions and evolving love affair, and is, as his first novel, bestseller 'Ardnish was home', a moving tale filled with nail biting excitement, heartbreak, derring do, and intrigue.
Angus whose family is from Lochaber, is renowned for his boundless enthusiasm and entertaining public speaking. He left school early to join the Queen's Own Highlanders and since has followed an extraordinary varied entrepreneurial path, in publishing, recycling, renewables, and online education. He received an OBE for founding The Caledonian Challenge, raising vast sums for charity in the process. He is co-owner of The Highland Bookshop, and is passionate about finding ways to help make the West Highlands thrive economically, something he is exceedingly good at.
3.15pm Prize Giving and Afternoon Tea
Robert Wight will present the prizes to the winners of our Creative Writing Competition, held through our 8 Primaries and Mallaig High School. Afternoon tea and cakes are supplied by Mallaig High School parents, with donations towards school projects.
FAQs
How can I contact the organiser with any questions?
Email info@a-write-highland-hoolie.com or phone Ann on 01687 450263
Do I have to bring my printed ticket to the event?
No
Is my registration fee or ticket transferrable?
Yes - we'd appreciate it if you could inform us
Is it ok if the name on my ticket or registration doesn't match the person who attends?
Yes - again, let us know if you can