Refund policy
Contact the organiser to request a refund.
Eventbrite's fee is nonrefundable.
Sales Have Ended
Ticket sales have ended
Online ticket sales are now closed for this date. Please choose from our other future dates available. We sometimes have last minute availability, so please contact us at sales@thinkking.co.uk.
The Complete A-Z Digital Marketing Training & Strategy-Build - 6 Wk Programme. Live classes daily, with tasks to put your plan into action.
About this event
You probably think there's no easy way to learn all the elements of digital marketing with technological changes happening so rapidly.
It's easy to think that it's just too overwhelming but, we think it only takes hours—26 hours, to be exact!
Think King's Complete A-Z Digital Marketing Training and Strategy-Build is a 6-week programme (26 hours) that guides students step by step, through the different stages of building a bespoke digital strategy, offering daily live, bite-sized, interactive training modules.
Classes are fast-paced, and information is condensed into hourly lessons, so you don't just show up, you're able to stay focused and present. There are regular practical activities that help put the learning into practice from the onset, and accompanying templates, guides and checklists that will help you build your strategy, step by step, while you learn.
Think King offers the core building blocks that will TEACH, TRAIN AND TRANSFORM your understanding of how marketing works.
You will learn WHY something works as well as HOW, supporting your thinking to make smarter DECISIONS for your business and marketing actions. Whether that's to outsource or implement in-house.
The course is broken into 3 parts - Foundations, Activity and Campaign Delivery, with 15 modules.
No unnecessary jargon or hype, just clear explanations of how Digital Marketing works, integrates and connects.
There is constant support throughout from the email team, online peer group, and within the live format where they can ask their experienced trainer questions relevant to their industry.
Plus The Complete A-Z Digital training offers several times to choose from to attend, meaning it can work for any schedule, and the hourly slots mean you won't miss the office, school pick-up or return to a mountain of emails.
20% reduced rate for EARLY BIRD tickets. Ends 2 weeks before start date.
WHAT YOU WILL LEARN:
Through this training you will learn the core strategies and approaches:
Essential foundations of any campaign - defining your audience, message and sales approach.
SOCIAL MEDIA: How to develop an effective social media strategy and curate the right content for your customers.
SALES CONVERSION: How to increase your sales conversion by building and increasing website visitors.
SEO OPTIMISATION: How to build a keywords list for multiple mediums and customer bases.
USER EXPERIENCE AND INFORMATION INFRASTRUCTURE: How to build the right framework and best practice guidelines.
WHAT YOU WILL GET:
An actionable marketing strategy for your business/project
The tools and know-how to implement
Comprehensive knowledge of how it all connects and where marketing activity integrates to help build your time plan.
Exclusive access to downloadable resources such as templates and checklists
Dedicated support and guidance tailored to you and your business during the live training's.
Access to a recording of the lesson, material and links, within 24 hours of each class.
A certificate of completion.
DURATION: 1-hour daily lessons
TIMES Available: See dates for set times. The time will stay the same throughout the 6-week course.
10-11am
12-1pm
6.30-7.30pm
WHO IS THIS FOR?
This course is ideal for:
Start-Ups and small to medium-sized businesses (SMEs) who want to design, build and action their own marketing planning.
Digital, marketing, content and graphics professionals looking to fill a knowledge gap, hone skills, or build their own processes.
C-Suite professionals who want an understanding of digital integration.
Professionals looking to learn all about digital marketing to support a career jump
This course is perfect if you are:
Actively looking to improve and innovate your social media strategy.
Need to know which direction to propel your business.
Upscaling a small business to reach new markets.
Looking to innovate and grow strategic ideas.
Refining your large business with sound tools for growth.
Honing skills and looking to developing new ones as a marketing professional.
LEVEL/PREREQUISITE:
Beginner to intermediate level.
Some modules are more advanced than others but the course has been specifically designed to make each step simple to understand and an obvious lead into the next marketing activity.
WHAT PAST ATTENDEES SAY:
"It was great training, very professional, pleasant to follow and exhaustive. It was well-structured and didactic. Now we just have to get started! Thank you." Marketing Manager, Arjowiggins
"Kathryn's teaching style is exemplary, she delivers the content enthusiastically, all of which is highly relevant and immediately applicable to all sectors. Having attended many courses and conferences on digital marketing over the years Kathryn's stands head and shoulders above the rest." Marketing Manager, Oxfam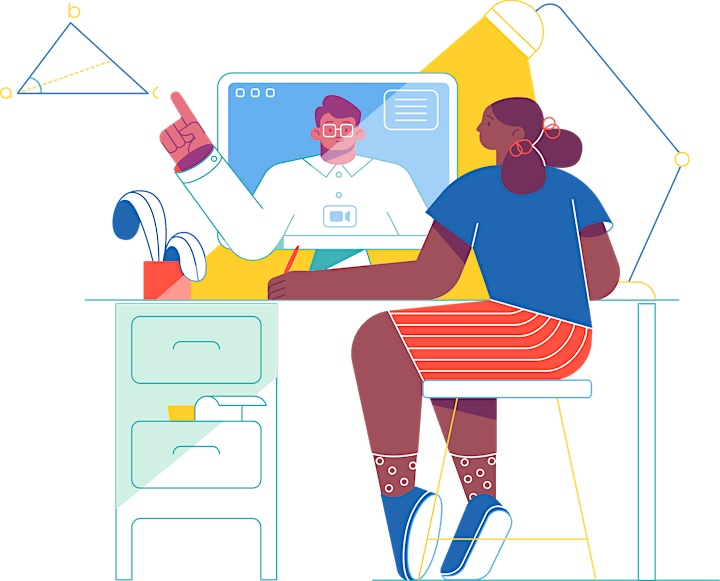 All Think King courses are live, bite-size condensed learning, delivered by experienced marketers securely online. Students can ask questions and get real-world practical tips and relevant case studies.
After each session, students receive the material and access to the recording of that training session. Plus any accompanying templates, checklists or guides that support the training, and practical takeaways to put the learning into practice immediately.
There is constant support throughout from the email team, online peer group, and within the live format.
All Think King courses offer multiple training time slots to fit into any schedule. They won't miss the office or school pick-up or return to mountains of emails.
Learn more about Think King training