Description
Theater of the Lie which is a workshop based mostly on Steps 2 through 7 but covers 1-9.
All straight from the book but is had great group participation, it's interactive, and is really fun.
Chris.C lives in the Dallas area and is wicked person... fine dude too and will lead the senimar.
Tim.C, Lives in Dallas,He has gone with me to numerous events and is on the Steering Committee of The Unfortunates which is our home group in Dallas.
---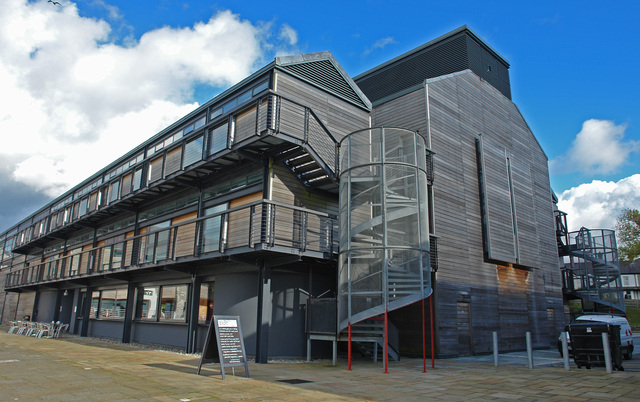 Studio, Galeri Caernarfon, Doc Victoria, Caernarfon, Gwynedd, Wales LL55 1SQ
The venue is in a nice little theatre overlooking the beautiful menai straights in shadow of Caernarfon Castle.
---
Friday 5.00pm until 21.45pm
5pm - 6pm Opening shares
Wynford.O (Sobriety Date) 20th July 1992 (Home Group) Penarth Sunday Night
Danny.C (Sobriety Date) 10th Oct 2003 (Home Group) Altringham,Sylvan Grove, Sunday Night
6pm - 21.45pm Lets Rock & Roll
Theatre Of The Lie Workshop With Chris.C & Tim.C From America Part 1
Late Dinner
Fellowship Meal In Local Chinese Resturant
---

Saturday 9am until 21.00pm
9am - 12pm
Theatre Of The Lie Workshop With Chris.C & Tim.C From America Part 2
Lunch Break 1 Hour
Food Option Coffee Shop, Resturant On Site & Morrisons Close By.
---
1pm - 1.30pm
Jo Evans (Sobriety Date) ALNON (Home Group) Caernarfon
1.30pm - 2pm
Henry.(Sobriety Date)11th sept 2005 (Home Group) Big Book Altringham
2pm - 6.30pm
Theatre Of The Lie Workshop With Chris.C & Tim.C From America Part 3
Dinner Break 2 Hours
Fellowship Meal Tickets On Sale On The Day

---
20.30pm 22.00pm
Stuart (Sobriety Date) (Home Group)
Josh (Sobriety Date) 15th Feb 2005 (Home Group) Power To Recovery Friday Evening Bristol
Leo (Sobriety Date) (Home Group)
20.30pm - 21.00pm

James.Y (Sobriety Date) 24th December 2008 (Home Group) Daventry Big Book Study
---
Workshop Details:
I.
The purpose of this workshop is to
have the Big Book come alive for the participant
s
through a
presentation
called "Theater of the Lie." The scope of the workshop is Steps 1 through 9 from the Title Page to Page 84 of Alcoholics Anonymous.
Its objective is to dispel the misunderstandings and ignorance regarding what the actual program in Alcoholics Anonymous
,
especially regarding Steps 2 through 7
.
This will be achieved through the use of two methods in the workshop:
1.
Co-Chaired Sessions
–
Chris C. and Tim.C of the Unfortunates Group of Alcoholics Anonymous we will be facilitating the discussions.
2.
Audience Participation – During
portions of the workshop,
participants
will be asked to contribute
experiences relating to the workshop topic.
II.
Formatting for each method:
(a)
The basic text, Alcoholics Anonymous, will be presented in a linear fashion. Words and phrases will be defined per the dictionary. In addition, hindsight and forward mechanics will be discussed to illustrate linkage in the text.
(b)
Questions regarding the information being reviewed are more than welcomed and are actually encouraged to ensure the information is thoroughly covered. The Unfortunates requests that any comments be framed into the form of a question.
Questions are limited
to the
scope and objective
topic being discussed. Co-Chairs may terminate questions of an inappropriate nature. This is not an act of censorship. It is an effort to keep the
workshop
focused
on the
scope and objective
.
2.
Audience Participation –
(a)
P
articipants will be asked to write pieces of inventory which will be used to demonstrate what the program
of Recovery
is actually doing to achieve a Spiritual Awakening as the result of these Steps.
(b)
Moments of the workshop will consist of participants presenting their experience before the group. This will not be a requirement for anyone in attendance. Participation is purely voluntary.
The first portion of the workshop will be devoted to the basic text in the first portion of Alcoholics Anonymous. The beginning will cover the Title Page, the Preface, and the Forwards.
The second section will cover the First Step broken down from the Dr. Opinion to Page 23 reviewing powerless physically. This will be follow up by looking at powerless mentally from Page 23 to 43. The last piece will finish up Step One and the second half after the dash and the unmanageability of life.
Step Two will be reviewed in We Agnostics and have a focus on the truth vs lie vs reality on with primary ties on pages 51 and 55. This is the basis of Theater of the Lie.
Actor and characters for Theater of the Lie will be derived from Steps Three and Five on pages 60 and 73.
Step 4 out of the book will be used in a general way to look at the roles played by the characters and in looking at Steps Six and Seven on Page 76 we will identify what the awakening resulting from the Steps would look like.
During portions of the workshop, participants will be asked to write down thoughts or experiences. At times, these items will be discussed as a group. The end of the workshop will be an enactment of the characters identified in an alcoholic and what the goal of Fourth Step inventory and removal of defects and shortcomings in Steps Six and Seven should look like.
1.
All participants should have a Big Book, Alc
oholics Anonymous. That stated
spare books would be prudent if
someone doesn't have one.
2.
At minimum, all should have a small note pad and writing utensil to take notes Available on the day FOC
---
Accommodation is available extremely close to the venue: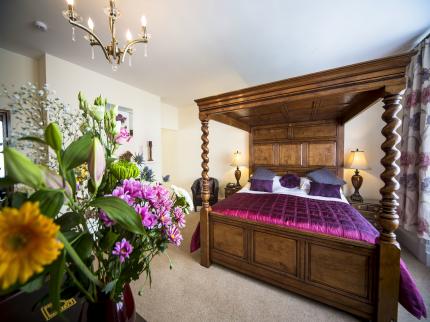 A) Black Boy Inn (4 Star Hotel) Price Per Room £70 per night Including Bed and Breakfast, Double or Twin room.
Promo Code (PPG)
Visit hotel website to book this speical price package only 5 minutes away from venue.
---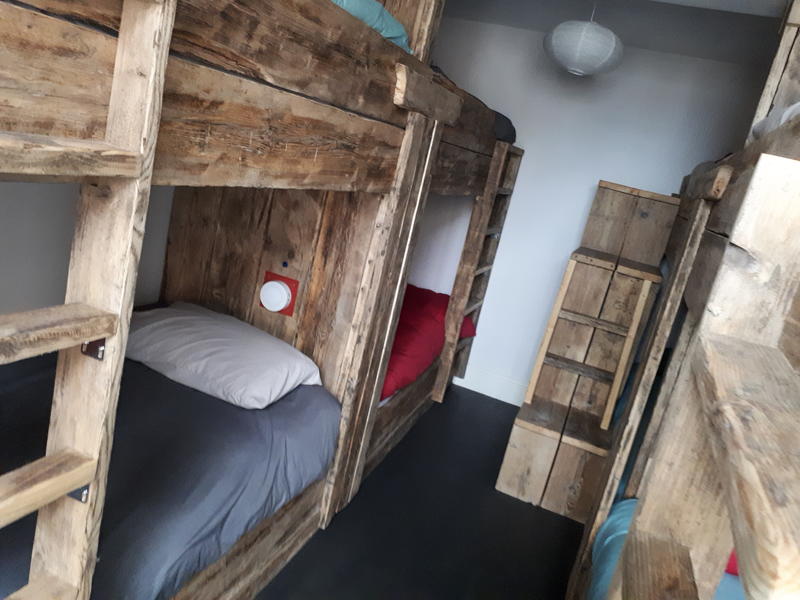 B) Glyndwr Bunk House, High Street, Caernarfon, Gwynedd, Wales
01286 238280
£20pnpp
Promo Code (PPG)
Book Via Phone ONLY
There Also A TravelLodge Or Premier Inn Close To Venue
---
From London allow 5 hours for your journey.
Exit the M6(J20) onto M56. Follow signs for North Wales / Queensferry onto A55. Exit A55(J9) onto the A487, following signs for Caernarfon.
The Galeria is located within the medieval town walls between Caernarfon's Castle and Victoria Dock.
Just 15 minutes' drive from Bangor mainline railway station, there is a taxi rank and bus service to Caernarfon available at the station entrance.
Bangor station is served by trains from Chester,Liverpool, Crewe, Manchester Airport, London Euston, Cardiff and Holyhead.
From London Euston it is just 3.20 hours. Direct trains at certain times of day. (Virgin Trains). For train times and fares, call 08457 48 49 50.
By air Ryanair, Easyjet, WhizAir, Scandanevan Airways, Jet2Airways
Anglesey Airport is only 24 miles away via the A55 and provides weekday links to Cardiff, South Wales.
Caernarfon Airport is less than 6 miles away and has a terminal open for private aircraft.
Liverpool John Lennon airport is just 90 miles away via the M56, A55 and A487. Bus To Liverpool Centre, Then Train To Bangor Or Hire A Car
Manchester airport is 98 miles away via the M56, A55 and A487. Hire A Car Or Train Direct From Airport.
Easily reached from Ireland via the port of Holyhead, and an excellent road network. From Holyhead take the A55 leaving J9 (first exit after Britannia Bridge) onto the A487, following signs for Caernarfon.
Foot passengers, onward travel is available from Holyhead to Bangor by train and takes 30 minutes, and then Bangor to Caernarfon by bus 20 minutes.
---
Call Gary.E (07766502416)


A Bursary is avialble please contact us to disscuss.
---