Event Information
Location
Asia-Art-Activism
Raven Row
London
E1
United Kingdom
Get Uncomfortable! Asia-Art-Activism x performingborders will discuss the intersections and challenges of artistic practice and organising.
About this event
For the last broadcast in the first season of AAA Radio, Asia-Art-Activism in collaboration with performingborders will discuss the challenges of marrying the aims and contexts of artistic practice with activist agendas. How can art engage meaningfully with urgent socio-political issues? How can we understand the impact of politically engaged art practices and practitioners beyond raising awareness about a cause? How can activist aims and events negotiate with the embedded power structures of arts institutions and global art events?
This conversation brings together reflections and perspectives from different projects that have been carving out creative spaces for co-existence and solidarity for diaspora and migrant communities: Joon Lynn Goh, Annie Jael Kwan, Cuong Pham (Asia-Art-Activism) and Alessandra Cianetti, Xavier de Sousa (performingborders) and independent researcher, Cecilia Wee.
This session is a live recording of a roundtable conversation that will be followed by audience Q&A. The recorded session will be uploaded as AAA Radio's A Series of Uncomfortable Conversations #4. Please note that by signing up to the event, you agree that if you speak, your contribution will be recorded and shared online.
---
This event kicks off the 2019-2020 programming for Asia-Art-Activism at Raven Row. With the support of Something Human and Arts Council England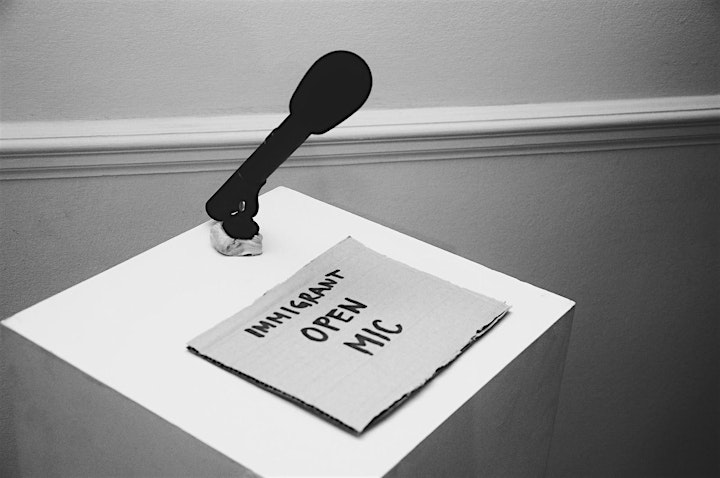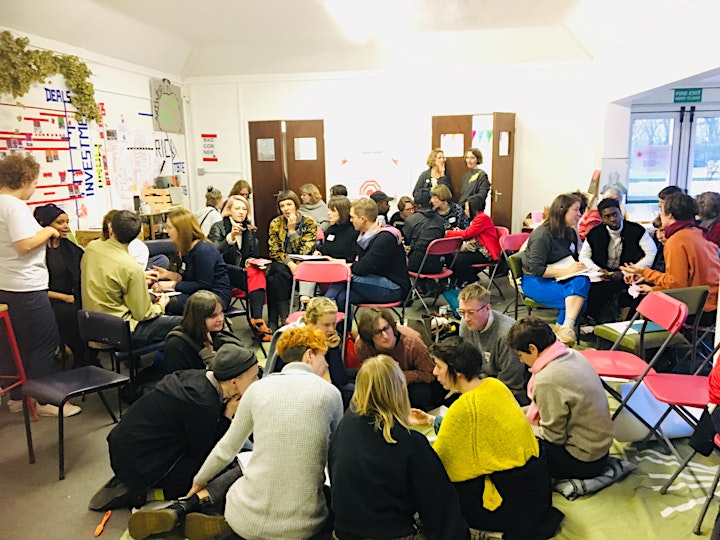 performingborders is a curatorial research-platform that explores the relations between Live Art and notions and lived experiences of cultural, juridical, racial, gendered, class, physical, and everyday borders. performingborders is disseminated as a conversation-based research-blog hosting interviews and guest posts and series of related events and artist commissions which interrogate the practices of international performers that are responding to challenging notions of contemporary borders. https://performingborders.live
Alessandra Cianetti is a London-based curator, creative producer, and researcher. Her work explores notions and lived experiences of physical, cultural, juridical, racial, gendered, economic borders. She has worked internationally on multi-disciplinary live and visual art projects in partnership with arts organisations, institutions, and universities such as the Barbican Centre, the Live Art Development Agency, Tate Britain, South London Gallery, Bonington Gallery, King's College London, Birkbeck University, Royal Central School of Speech and Drama, City of Skopje, Ikona Gallery Venice, FEFÈ Project Rome. Her activities have been supported, among others, by the Arts Council England, the European Cultural Foundation, National Arts Council Singapore, and the Fire Station Artists' Studios Dublin. From April 2014 to March 2018 Alessandra was co-director of the London-based arts organisation Something Human. She is the founder of the curatorial research platform performingborders.
Xavier de Sousa is an independent performance maker, curator and producer based between Brighton and Lisbon. His practice explores personal and political heritage within the context of discourse on belonging, nationalism and migration. Through theatrical and durational work, he explores the dichotomies between the live experience and agency in the performance space, often working with personal experiences and political systems to explore how embodied experiences and representation of dissenting voices can influence the show's form. He is currently developing a trilogy of works about belonging and national identity, kickstarted with his first theatre show, POST (touring), supported by METAL, LiveCollision Festival, Brighton Festival, The Marlborough Theatre, The Gulbenkian and HOME. As a curator, Xavier curates the queeringborders series of interviews and performingborders | Live events for performingborders. Throughout his career, he has often worked with artists such as Tim Etchels and Rosana Cade, and with institutions such as Latitude Festival, Tate Modern, Vogue Fabrics, Southbank Centre, The Yard Theatre, CITEMOR (Portugal), Operastate Festival (Italy), Onassis Culture Centre (Athens), Kalamata Dance Festival (Greece) amongst others. https://www.xavierdesousa.co.uk
Cecilia Wee is a curator, researcher and educator who grew up in Thatcher's London, working with experimental sound, performance, visual art and design practices, passionate about addressing issues of inequality and precarity in the cultural sector and beyond, with a focus on intersectional collaborative research and infrastructures for artists that centre individuals from marginalised communities and identities. Cecilia was presenter/producer of radio programmes on contemporary arts for London art radio station Resonance FM (2002-08); co-founder of interdisciplinary art event series Rational Rec (2005-2010); producer of large-scale interdisciplinary projects as Senior Producer at Sound and Music (2009-12); Research Tutor at the School of Communication, Royal College of Art (2013-18) where she developed the Sound pathway for the MA Information Experience Design, and was most recently Head of Artist Development/Producer at Artsadmin (2018-19). Cecilia's independent curatorial and editorial projects explore ethical and relational approaches to the public sphere, economic systems, technology and security, commissioned by organisations including Akademie der Künste Berlin, Southbank Centre, Tate Public Programmes. Cecilia wrote her DPhil on the documentation of live art at University of Sussex and is Chair of the Live Art Development Agency.
Image credits:
Migrants in Culture stress balls for a Hostile Environment
There There, Text Home at The Romanian Cultural Centre. Photo: Sofia Villanueva.
Migrants in Culture Power Mapping Workshop @ Keep it Complex's Activation Day 2019
Date and time
Location
Asia-Art-Activism
Raven Row
London
E1
United Kingdom