Description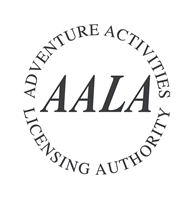 AALAs under review, here's your chance to find out more

The Health and Safety Executive (HSE) is reviewing the delivery and scope of the Adventure Activities Licensing Authority (AALA) on behalf of Department for Work and Pensions (DWP). They have produced a discussion document which is now available here and are very interested to hear your views on:
• the questions within the document
• the three options under consideration for the future of AALA
• the initial assessment of the costs and benefits of the proposed changes as set out in the impact assessment

Your feedback will inform the HSE Board's decision on the future of AALA. Responses must be submitted by 9th March 2018.

It's important that the industry feeds into this consultation. If you would like to know more about the review and live consultation join WATO and the UK Adventure Industry Group at Plas Menai, on Monday 26th February.
Please note, with reference to the new proposals from the HSE review, one of the options may impact on activities and activity providers who previously were not required to obtain accreditation.
Event: AALA Review Update
Hosted by: Wales Adventure Tourism Organisation (WATO) & UK Adventure Industries Group (UKAIG)
Date: Monday 26th February 2018
Time: 18:00 – 19:30
Venue: Plas Menai, Sport Wales National Outdoor Centre, Caernarfon, Gwynedd, LL55 1UE

The purpose of this event will be to;
i. Ensure the wider industry is aware of the most recent developments.
ii. Highlight the potential impact of the three options proposed by HSE.
iii. Facilitate discussion around the three options.
iv. Record to the best of our ability, the discussions and more importantly the broad views specifically of Wales.
v. Encourage discussion and thought in order to ensure responses to the HSE Discussion Paper.

The UK Adventure Industry Group have produced an Outline of Options below, highlighting the Pros & Cons of all 3 options.