Our next meeting of ABC Business Network will be on Thursday 25th February 2021. It will take place online on Zoom.
About this event
Due to the current government advice on public meetings, ABC Business Network meetings will continue to take place online until further notice. This event will be hosted on Zoom and is open to everyone. The £5 fee for visitors will go towards a charity of our choice in a few month's time.
ABC Business Network has always been an informal place to meet and talk about your business. We continue that tradition online.
Agenda:
Welcome from Chairperson, Turan Mirza
Brief elevator pitch from each attendee (30 - 60 seconds)
"The World of Work is Broken - but it doesn't have to be" with Craig Thompson
Breakout rooms to chat with members and attendees (time permitting)
Close
Craig Thompson, Vibrant Talent
Craig Thompson is the founder of cultural transformation consultancy Vibrant Talent, new employee experience platform Mooqi and the Northern Ireland Talent Development & Retention Forum. He's dedicated his career to changing the way the world works; creating a better working world for both employers and employees. He believes that the world of work is broken. Huge numbers of employees aren't engaged with the work they're doing or their employer, who in turn bleeds resources due to inability to attract, retain and get high performance from talented people who want to come to work, make a positive impact and feel like it was worth doing it. Craig believes in a world of work which works better for employer and employee and he'll join us to talk more about the disconnect and the solution.
Spaces are limited by Zoom so arrive early to ensure your place. You can join the meeting from 08:45am onwards to allow for a prompt start at 9:00am.
*Note, in the past the full meeting has been recorded, however, going forward, only the speaker presentation will be recorded.
For further information on this event contact Turan Mirza, Chair of ABC Business Network
Email: chair@abcbusinessnetwork.org
Tel: 07753 23 41 77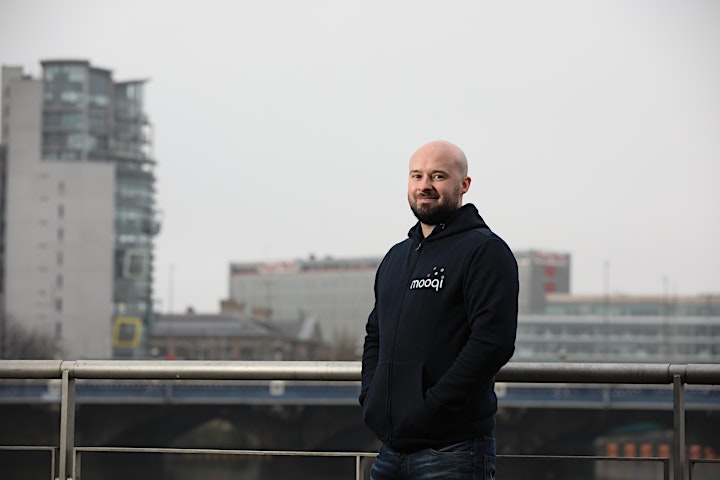 Date and time
Location
Refund policy
Organiser of ABC Business Network - 25 Feb 2021
ABC Business Network is a network which has been jointly founded by local business owners.
It exists to support local business owners in Armagh, Banbridge, Craigavon and surrounding areas by providing a networking, discussion and education forum, generating referrals and business leads, providing mutual support, sharing new ideas and business opportunities.
Every local business is encouraged to participate in the Network. The network's strength is its informality and openness.
Members of ABC Business Network always look for opportunities to refer or promote other members businesses wherever possible.