Description
Asset based community development (ABCD) has been embraced by Leeds city council as an approach to supporting communities whereby they are enabled to build on their assets and do good things for themselves. So could digital technologies play a useful role in helping build virtual as well as physical communities? Or is digital media making us less connected and reducing our collective challenges to individualised symptoms that we are expected to take responsibility for through ever pervasive self-tracking and behaviour change applications? Can ABCD and the digital sector work together or even learn from each other?
We will chew over these questions and more in a lively panel debate with Mick Ward, Chief Officer Transformation and Innovation, who is a strong advocate for ABCD, Matt Edgar, Head of Design at NHS Digital, Roz Davies, Director fo Social Inclusion for Good Things Foundation, ​and Howard Bradley from LS14 Trust, a community-led, not-for-profit organisation making a difference in Seacroft, Swarcliffe and Whinmoor.
This event is suitable for anyone interested in innovation in communities, human-centred design, and the future of digital innovation in health and care in our city.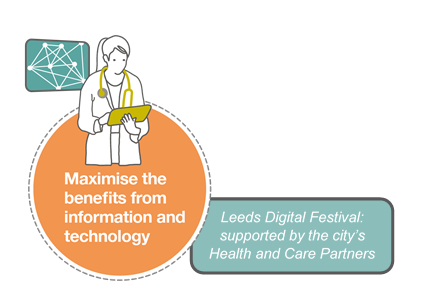 Our city's Health and Wellbeing Strategy 2016-2021 sets out a clear vision that 'Leeds will be a healthy and caring city for all ages, where people who are the poorest improve their health the fastest'. This includes maximising the benefits from information and technology as a key priority. The health and wellbeing strand of the Digital Festival is a celebration of the diverse and innovative work taking place to help us achieve our shared, bold ambition for Leeds to be the best city for health and wellbeing.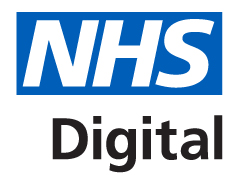 Based here in Leeds, NHS Digital is harnessing the power of technology and data to improve the use of health and care resources and make lives better.
As the national IT partner to the health and social care system, we provide a range of services and expertise including infrastructure that keeps services working 24/7, data security services, more than 200 official statistical publications and vital information that helps patients, doctors and nurses every single day.
We are one of the largest employers in not only this city, but nationally as a leading organisation for technologists, analysts and specialists from a spectrum of fields, from communications to finance, who want to make a difference.
We will be taking part and hosting events throughout the festival so come along and find out about what we do, why it matters and how you can get involved.