Refund policy
Contact the organiser to request a refund.
Eventbrite's fee is nonrefundable.
Sales Have Ended
Ticket sales have ended
Welcome brave soul, I am excited to be spending some with you exploring the myths around Perimenopause and beyond. And sharing a sweet home care belly massage that will sustain and support you during this time and beyond So let's get started! It would be greatly appreciated if you could take a moment to register as a participant in this class for the Abdominal Therapy Collective. Copy and paste the link below into your browser. https://airtable.com/shrmrQBcITVizYsdQ I am looking forward to spending some time with you exploring the journey of Perimenopause, and sharing, how some small changes in your approach to nourishment on a physical , emotional and spiritual level can have a huge impact on how you experience this transition. You will need to download zoom onto your tech before we start, it's really simple so don't worry too much, just click on this link and away you go. https://zoom.us/support/download I will email you soon with more details and info to help you get the best out of our time together. I look forward to meeting you soon Warm Regards Amanda
Join us as we share her-story and information, as well as educate and dispel myths and stereotypes around peri-menopause and menopause.
About this event
About this event
A pivotal moment in a woman's life, peri-menopause begins the transition that is culminated with menopause.
Peri- menopause may begin in your mid 40s and you may not enter your wise woman years until your mid-50s.
Some of us have the challenge of a medically induced menopause and have to navigate the transformation with little or no support.
How you look after your self during the time approaching menopause can have a direct impact on how you experience the journey.
I invite you to be curious, and open hearted as we explore together this most maligned and least appreciated time of life. You will learn much to prepare you and sustain you through it all.
Join me and learn about your body, your uterus, your hormones and how to move into a new aspect of being, from a body that bleeds, has bled and will now retain that sacred essence.
This workshop is for anyone who would like to live in their body with ease and prepare for the profoundly enriching rite of passage into menopause.
Please only sign up for this offering only if you can attend in person.
To be able to facilitate a safe space for everyone to share their story there will be no recording available after the event
The Basic Series
www.abdominaltherapycollective.com
Come learn about your body, your uterus, your hormones and how to move into a new aspect of being in a body that bleeds, has bled and now will retain that sacred essence.
This workshop is for anyone who would like to live in their body with ease and prepare for the profoundly enriching rite of passage into menopause.
What will we cover?
• The story of Dr. Rosita Arvigo and her work
• Simple anatomy and physiology of the belly and uterus
• YAM (Your Abdominal Massage) A simple and effective home-care treatment.
• Additional techniques to sustain you as you enter peri/menopause.
• What to expect when entering perimenopause, i.e hormonal shifts, emotional and physical transformations
• Explore any specific questions you may have about your journey
What's included and what do I need to bring?
• A rich, four and a half hours of easy to access information including techniques to help you help yourself.
• After the class I will send you PDF's with all you need to know and some useful resources.
• I invite you to create a comfortable space so that you are free to engage with this powerful work without distractions.
• Make sure you have made something delicious and nourishing to sustain you and bring plenty of fluid.
• A yoga mat and pillow may be useful although not essential
• Have some massage oil by your side, this can be as simple as coconut oil or luxurious as your favourite body oil. A hand towel is also a useful addition.
• If you like to take notes then do, but if you like to just sit and enjoy the experience that fine too
Dress code
• The most important thing is to be cosy and comfortable.
• You will be massaging your own belly, so please wear loose clothes that you can have easy access to your abdomen, elasticated waists easily to pull up tops are the way to roll on this class.
What happens next?
Once you sign up you will receive a welcome email ( PLEASE CHECK YOUR SPAM BOX AS SOMETIMES MY EMAILS LAND THERE) and a form asking you to share your health story. You will fill in as much or as little as makes you comfortable. Knowing some of your story allows me to serve you better.
I look forward to meeting you in the Zoom Room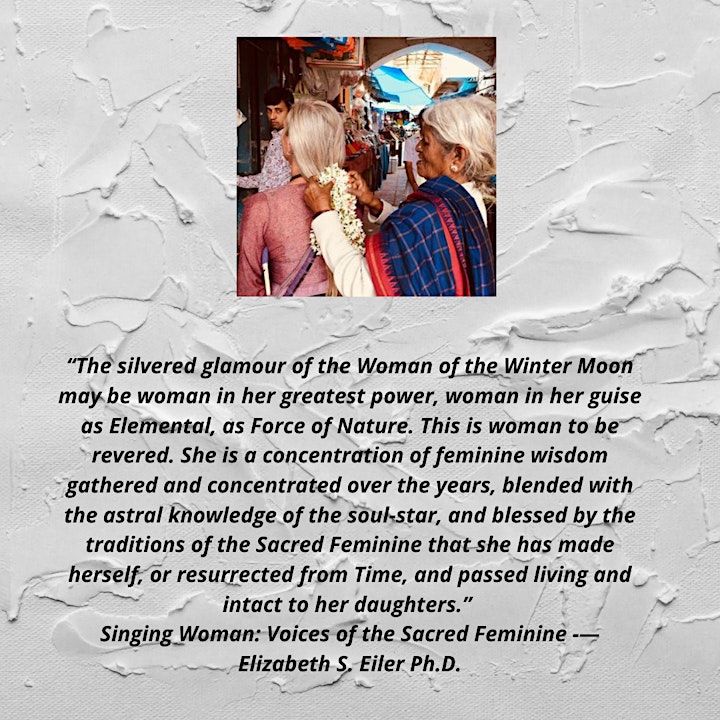 Testimonials of past Educational offerings in 2021
Your Digestion May 2021
Great information that was broken down to an understanding level.
Amanda spoke very well about the body and made connections to my actions that I can physically feel. This is a great class to learn about your body and how to better take care of it by what we eat and how we move as humans in a very restrictive world.
I loved the 3D anatomy diagrams, keep using those!
ES ~USA
Your Digestion May 2021
I love the passion and excitement Amanda has for all things gut health and her super clear explanations, really loved the skeleton vest, it was super helpful when watching the massage demonstration. This class was super informative, and I would recommend to anyone interested in gut health, especially IBS.
LH~UK
Your PeriMenopause July 3rd 2021
I really appreciated hearing Amanda's personal experiences with her journey and hearing where the other participants are now in their own journeys. My biggest moment of inspiration was peppered though-out the course...which allowed me to start changing what I have been told about peri/menopause and embrace it as a rite of passage into a very profound stage of life. The diamond/jewel analogy really brought that home for me.
I am really REALLY grateful that classes are being offered virtually. It is such a blessing to be able to learn & connect from anywhere. I hope that this always remains a part of the ATC teaching approach.
This course helped me to re-establish my foundational understanding of peri/menopause and I now feel like I can continue to learn more with curiosity, intellect, and desire rather than fear, shame, or grief.
SC~USA
Your PeriMenopause July 3rd 2021
I find the whole course inspirational and informative. I particularly found it very interesting to learn about the position of the womb and its ability to clean itself during menstruation. I think it explains some menstrual difficulties I have. It was also very interesting to hear about the benefit om Yam. Amanda was both inspiring, supportive and knowledgeable.
I found this course very enriching to my perimenopausal journey and am very grateful for the knowledge shared to help empower women through the perimenopausal/menopausal transition. The materials used were great, so were the additional information emailed after the course.
VA~ Sweden
Your Abdominal and Prostate Health Sept 2021
While I often think of abdominal health as something that is more relevant to women, I was a bit surprised to learn about how men are also affected by it and grateful to have the knowledge and skills to expand my services to a wider community of folk. Thank you, Amanda! I like the variation of visuals used. Anatomy app, charts, and plush pelvic bowl. It is helpful in getting a better idea of how to visualize a system that is difficult to see otherwise.
Amanda is extremely knowledgeable and has a lot of personal experience to contribute to this topic. She is funny and gives practical real-world tools / approaches that work. I feel a lot more confident working with male pelvic / prostate health after her class!
SC~USA