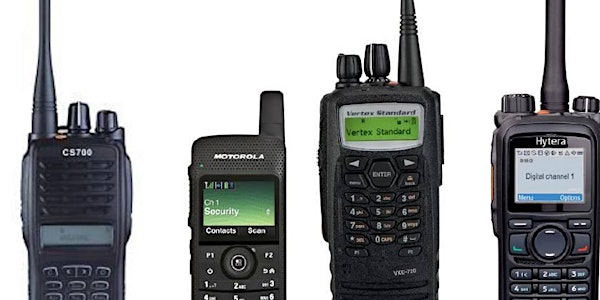 Aberdeen DMR knowledge conference
Event Information
Location
Froghall Community Centre & Lilypad Cafe
14 Powis Place
Aberdeen
AB25 3TX
United Kingdom
DMR conference (Formally known as DMR Breakfast) will be held at Froghall community centre Aberdeen.
About this event
Please be assured that all government COVID guidelines will be adhered to.
It is strongly recommended, that given the demographic of the potential audience, that you should have been vaccinated and had a booster if attending.
Please take a lateral flow test on the day of the event and do not attend if it is positive , even if you have no symptoms of Covid 19.
If you show any symptoms or have been in contact with anyone who has a confirmed case of COVID-19 do not attend.
The outline programme looks like this at the moment but may well change : 
Introduction
News Update for Aberdeen !
What is DMR ?
Comparison of DMR with NFM, and other modes D-Star, Fusion, P25, NXDN.
Explanation of the Digital TDMA emission, time slots, group calls, connectivity, individual calls & Talkgroups
Why DMR for radio amateurs ?                     Benefits and drawbacks 
Why Brandmeister DMR Network ?              What can you say about the different networks. 
What radio hardware is used                          Hand held, Mobile, Hotspot , Gateway, Repeater
Break with socially distanced chat                 Hardware on the table ( Show and tell ) 
Configuring your Radio –                                 What is this "Code Plug" thing ?   Standard or bespoke 
Possible Regional Infrastructure in BM H & I
Ask me anything - The Panel
Information hand out and details of the loan radio scheme
Date and time
Location
Froghall Community Centre & Lilypad Cafe
14 Powis Place
Aberdeen
AB25 3TX
United Kingdom