An interactive talkshow with a local - global focus
About this event
Talkaoke is an interactive pop-up talkshow where you - the participants set the agenda. With the Talkaoke host in the middle of the doughnut shaped table, live visualisations and sound effects - we bring every conversation to life! Every last Thursday of the month we report live from Aberfeldy Street in Poplar about all the matters local and global.
Join us on Zoom, The People Speak Facebook livestream or from a safe distance outside our studio in Aberfeldy Street!
📣 OPPORTUNITY If you're interested in training as a Talkaoke facilitator - get in touch! We offer free training to Tower Hamlets residents.
Contact us:
📩 info@thepeoplespeak.org.uk
Project supported by Foundation For Future London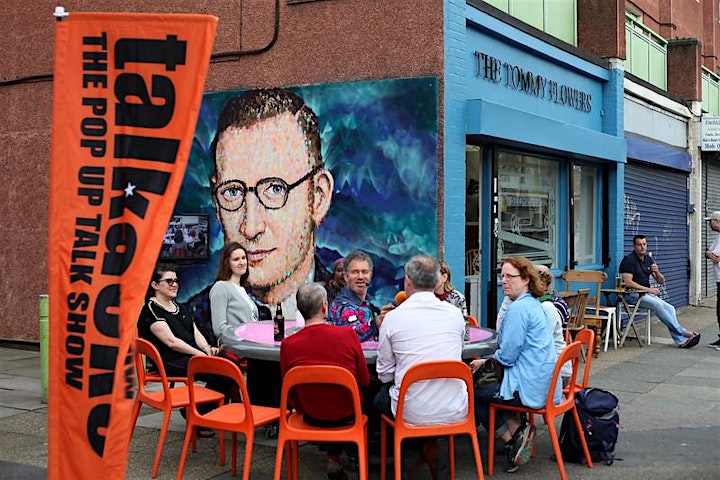 Organiser of Aberfeldy Live! Talkaoke
The People Speak is a multi skilled arts group that develops platforms to bring people together to work creatively together in an open-ended and entertaining way, creating a shared public space. We design live and online events and methodologies in which people are encouraged to express themselves, share ideas, and push the limits of their imagination.
www.thepeoplespeak.org.uk