ABM London Conference 2018

Monday, 30 April 2018 from 09:00 to 15:30 (BST)
Event Details
High Impact Business Mentoring 
in a Rapidly Changing World 
That is the theme of our 4th ABM National Mentoring Conference. We are delighted to be sponsored by our very forward-thinking friends at Natwest who will share how they are catering for business clients in a changing world.
We are especially excited to welcome our Keynote speaker Julie Starr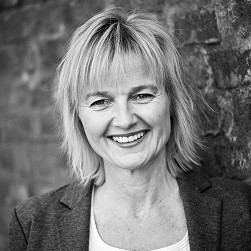 Her widely respected books (Mentoring Manual, Coaching Manual and Brilliant Coaching) are used in training programmes all over the world.
She was a featured coach on LEAP! documentary that captured the true moments of transformation achieved through coaching and mentoring. coachingmovie.com.
As Managing Director of Starr Consulting, she is also a highly respected coach and management consultant who works with organisations and individuals. She has over 20 years' experience within business and change management focusing on the opportunity presented by people. She leverages that experience alongside constant study about human success and fulfilment, to develop coaching and mentoring practices and principles that really work.
You should attend if you are a:
Professional or volunteer Business Coach / Mentor, 

Corporate Mentoring Programme manager 



Interested in finding out more about the possibility when business and workplace mentoring is done well
The day will provide you with New Insights, Inspiration, Techniques and tools and connections to make a greater difference to those you serve.and Inspiration as well as refreshments all day and a delegate pack filled with information and goodies.
Overview of the day
 09.00 Registration and Refreshments for a
 09.30 Welcome and start – facilitated by Dr Carlton Brown
Our very own Chris Harding will set the scene – exploring the truth about our Volatile, Uncertain, Complex & Ambiguous (V.U.C.A.) business landscape, how we got here, why it matters to understand that in order to best help your clients future proof their business. Find out why this is not just more of the same but faster. Discover how to help people upgrade their mental operating system rather than keep downloading more fixes - like apps that promise everything and change nothing.
Mentoring Harrow will be with us to share how they run a highly successful council funded mentoring scheme.
You will also be able to pick two from four breakout sessions which include:
Developing Mental Toughness

– with AQR International

The MTQ48 assessment is a unique 48 item high-quality psychometric measure that measures Mental Toughness which describes the mindset that every person adopts in everything they do. It is closely related to qualities such as character, resilience, grit, etc.



Understanding Your Buyers Needs

- with Dr Carlton Brown 



In this session you will learn how to ask better questions to understand your customers WHY? When you understand their motivation for making a buying purchasing decision, you will be able to convert more profitable and satisfied clients.



The power of C-Me profiling 

– with Isla Baliszewska
Understanding yourself, your co-workers and clients transforms everything. The results follow. Discover how to
Be excellent in yourself and what you do,

Communicate more effectively at all levels and with all people 

Create fabulous, motivated, collaborative, productive teams
 

Agile Business

 -  

with Geof Ellingham from the Agile Business Consortium

"If you thought "Agile" was all about software development, think again.  Business agility is now widely seen as an important collection of principles, values and practices that together help organisations and the people within them to thrive in a VUCA world.  Geof will introduce and workshop the key elements of business agility thinking in this interactive session."
Our Panel Discussion will be an opportunity to quiz our speakers
15.30 Wrap up
Go to the ABM website to download the detailed programme of the day  www.AssociationodBusinessMentos.org
Share this event on Facebook and Twitter. We hope you can make it.
NON Member booking link http://bit.ly/2FrNzqo

When & Where

NatWest Bank
280 Bishopsgate
EC2M 4RB London
United Kingdom


Monday, 30 April 2018 from 09:00 to 15:30 (BST)
Add to my calendar