Abseil Belfast Castle 2018

Saturday, 14 April 2018 from 09:30 to 16:30 (BST)
Event Details
Looking for a new challenge in 2018?
Interested in finding a fundraiser event to do with friends and family?
Passionate about raising funds for those desperately in need?
Dive into Spring 2018 by participating in Christian Aid's abseil fundraiser at Belfast Castle!
Belfast Castle is one of the capital's most iconic buildings, with stunning panoramic views across the city.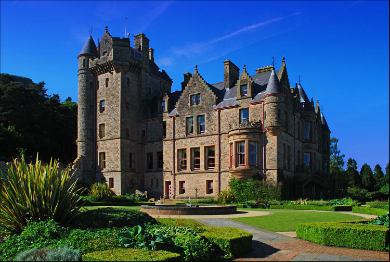 We're looking for 50 people to abseil Belfast Castle, whilst raising funds and awareness for Christian Aid's vital work in Haiti.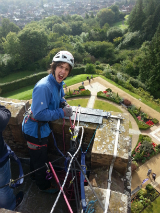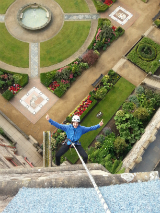 Haiti is one of the poorest countries in the world. After the devastating earthquake in 2010 and Hurricane Matthew in 2016, thousands of families were displaced or left homeless. People like Jocelyne.
Jocelyne lost her home and her safety in Hurricane Matthew. It's over a year later, but she's still fighting the after-effects of the disaster. Immediately after the hurricane, Jocelyne lived in mud, with only a tarpaulin between her and the elements. The wind shaking the tarpaulin sounded like another hurricane. 'You feel as though you're not really living, when you don't have a home.' says Jocelyne.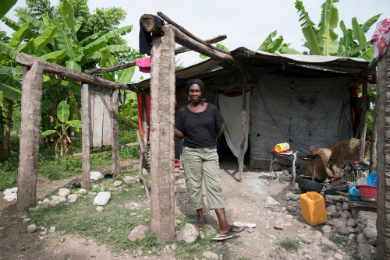 Christian Aid is working with local partner organisations to make sure people like Jocelyne can build a better and more hopeful future. And with your help, they can! 
#JumpForJoycelyne - You can make a difference!
There are 50 places available, and the requirement is to raise a minimum of £60 for Christian Aid – but please don't stop there! The greater the amount raised, the more funds we have for our vital relief work in countries such as Haiti, helping people like Jocelyne.
Plus, the person who raises the most money will receive a bumper Fairtrade hamper!
How it works
Once you have registered and paid a £30 non-refundable deposit, you'll receive a confirmation email with all the details. We will then contact you closer to the event with a time slot for you to be there between 9.30am and 4.30pm.
When you arrive on the day, you will register and be taken to the Castle's function room with around ten others. Your group will then be taken to the 4th floor of the Castle and fitted with a harness and helmet, followed by a ten minute safety briefing.
You will then be brought up a spiral staircase to the top of the castle. Finally, it's the abseil! It should take between 10-15 minutes to descend the building. Don't forget to look out and enjoy the view on the way down!
There will be experienced, professional instructors helping you every step of the way.
After completing the abseil, you'll receive a certificate and have a photograph taken. You can then take in the scenery or grab some refreshments in the Castle's coffee shop. The whole activity should last around 60-90 minutes.

Places are available on a first come first serve basis. 
Any questions?
Get in touch with our events fundraising team:
Email: eventsireland@christian-aid.org
Call: +44 (0)28 9064 8133
Twitter:  @ChristianAidIrl
Facebook: /ChristianAidIreland
Website: christianaid.ie/abseil
When & Where

Belfast Castle
Antrim Road
Belfast
BT15 5GR
United Kingdom


Saturday, 14 April 2018 from 09:30 to 16:30 (BST)
Add to my calendar
Organiser
Christian Aid Ireland is an international aid and development agency. We work with local partners in over 40 countries worldwide.
Our work is based on our Christian belief that everyone, regardless of faith or race, is entitled to live a full life, free from poverty.
We believe in tackling the root causes of poverty, not just the symptoms. We believe the world can and must be changed so that there is equality, dignity and freedom for all.
We are driven to make this change happen and to inspire others to make it happen.