Sales Have Ended
Ticket sales have ended
Thank you for booking your ticket for the beginners Introduction To Sewing Course. If you need to contact us before the class start, e mail us on info@maryrosemcgrath.com.
Event Information
Location
MaryRose McGrath Design Studio, Conway Mill
Conway Mill
Second floor new mill
5-7 Conway street
BT13 2DE
United Kingdom
Sales Have Ended
Ticket sales have ended
Thank you for booking your ticket for the beginners Introduction To Sewing Course. If you need to contact us before the class start, e mail us on info@maryrosemcgrath.com.
LEARN TO SEW LIKE A PRO IN A WORKING FASHION STUDIO IN BELFAST
About this event
Would you love to learn how to use a sewing machine and start making your own clothes and accessories?
Maybe you want to alter and revamp, or make gorgeous things for your home or friends?
Then this is the perfect starter course for you. You will learn to sew on a machine from scratch in a beautiful fashion design studio in Belfast, taught by studio owner MaryRose McGrath.
She is a womanswear designer with 25 years in the fashion industry, who has designed for many well known high street womanswear brands in London such as Oasis, M&S, Debenhams, Arcadia, House Of Fraser & more.
You will be taught how to sew from scratch -  MaryRose de-mystify all the dials, the switches and the confusing numbers on the sewing machine -  perfect for absolute beginners and those who have not sewn for years.
She has taught hundreds to sew to date, her classes are 5 star rated - join this best selling course and you will leave full of sewing confidence and ready to get started on your projects at home.
The course includes:
A FULL DAY OF IN DEPTH SEWING TUITION IN A WORKING FASHION STUDIO:
1. Get to know a sewing machine: How to set it up, thread the machine, wind the bobbin, use the dials, understand how the machine works. You are also shown the other tools of the trade and what kit you will need to sew.
2. Learn to stitch correctly & with precision: Sew staight lines, sew curves, understand seam allowances and how to sew fabrics together using the correct techniques.
3. Learn how to read a  paper sewing pattern: grainline explained, instructions, seam allowance variations
4. How to cut fabric like a pro - scissor cutting techniques
5. Make your own designer cushion in class two -  a fab starter project.
Who is the course suitable for?
This course is perfect for absolute beginners who have never used a sewing machine before, do not know how to cut or pin fabrics, do not understand seam allowances and have never sewn before. It is also fantastic for those who have not sewn in years and need a refresher course.
What age do you have to be to take part in class?
Classes are for age 18+. Young sewers age 12+ can attend a course if they are accompanied by a parent / guardian who is also booked on the course.
Do I need to bring a sewing machine with me?
No need - we supply all machines and equipment you will need.
* Please do not bring your machine to class - as students all learn on our studio machines*.
How many students are in the class?
8 students maximum are in the class.
We specifically keep classes small to ensure you get loads of one to one tuition with your tutor. MaryRose will be by your side guiding you in your techniques and helping you to correct any issues as the course progresses.
How much does the course cost?
The course includes 6 hours of in depth teaching, the use of all professional studio machinery and equipment, your sewing pattern to take away &  relevant technical handouts.
The course cost is £99.
What do I need to bring with me?
Bring:
* 50cm of cotton or cotton / polyester poplin - plain or printed. This is a fabric similar to a mans shirt or a woven bedsheet.
* A spool of thread to match the colour of the fabric chosen.
* Please only bring poplin, no other fabric variations.
* Notebook and pen
* Glasses for close up work
Where can I have lunch on the day?
The studio closes at lunchtime (which is from 12.30-1.30pm).
During lunch hour, students normally head to the The Little Mill cafe on the ground floor of Conway Mill. It serves a wide selection of breakfasts, snacks & meals, and is the perfect place to relax and enjoy something delicious during lunch hour.
Can I contact the studio if I have any questions?
Yes, you can e mail us on info@maryrosemcgrath.com, we are always happy to help!
Any other important information I should know before booking?
PLEASE READ THE TERMS AND CONDITIONS OF BOOKING BELOW :
1. There is so much to learn in each class - late arrivals disrupt all other students attending and the tutor. Late arrivals of 15 minutes or more late are not accepted into class as it is impossible to recap after this time.
2. There is parking at Conway Mill, and it is easy to find - only a couple of minutes from Belfast city centre.
* Falls rd, West Belfast - look for Falls Leisure centre - then look for next building which is the Jobs & Benefits Centre - turn at Benefits centre into Conway St - Mill is large building on the right. Entrance is through the gates - wait on ground floor for your tutor*
3.Should you find you can not make the course ( due to any reason including personal circumstances / illness / covid / covid isolation / other) you can transfer the name so someone else attends in your place. To transfer a name, e mail us a minimum of 24 hours in advance of the course starting on info@maryrosemcgrath.com.
4. Due to the specific nature of this class, we do not offer refunds, nor are we able to give a new free space in another beginner course at a later date if you are not able to attend the course booked for any reason including those noted above.
5. The studio is closed before class and doors open at 9 30am. MaryRose will collect all students from Conway Mill reception on the ground floor at 9.25am and will take you to the studio on the second floor.( Please do not try and find the studio as you will get lost - the mill is huge).
Other key information:
* On rare occasions, class may have to be cancelled due to unforseen circumstances. We will inform students immediately by e mailing & calling. You will be offered a refund, transfer onto another date, or a credit note. Please note we are not liable for any costs incurred.
* Progress and speed of learning depends on each students natural abilities. 
* We reserve the right to change tutors should MaryRose be unable to teach.
About your tutor:
MaryRose McGrath is a multi award winning womanswear designer and trend forecaster with a wealth of experience in fashion design. She has worked in many key London fashion head offices at senior level before she returned home to NI.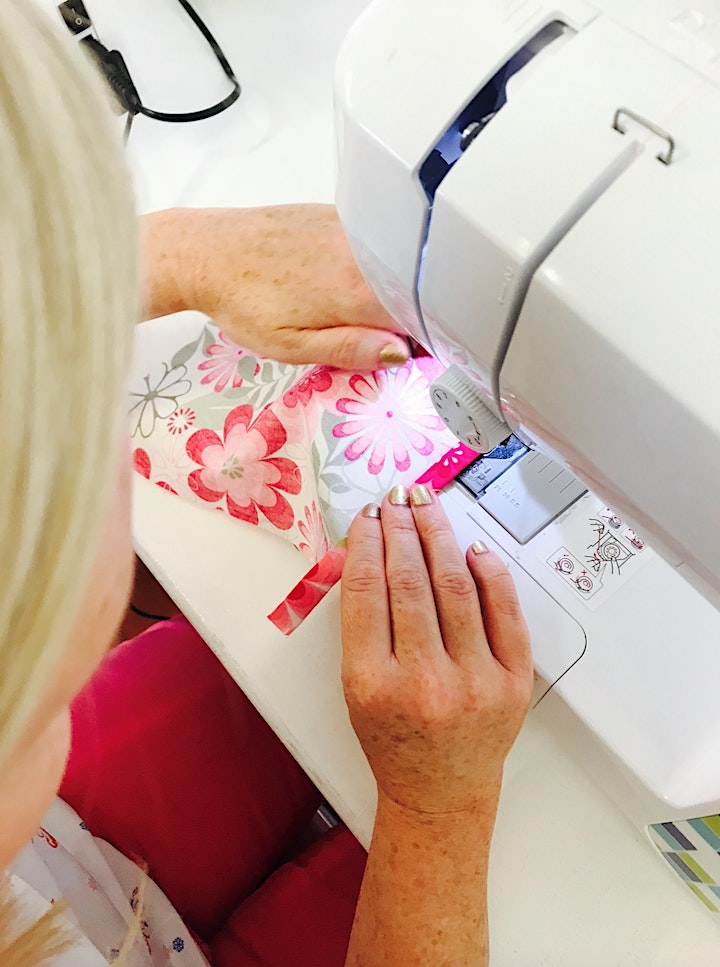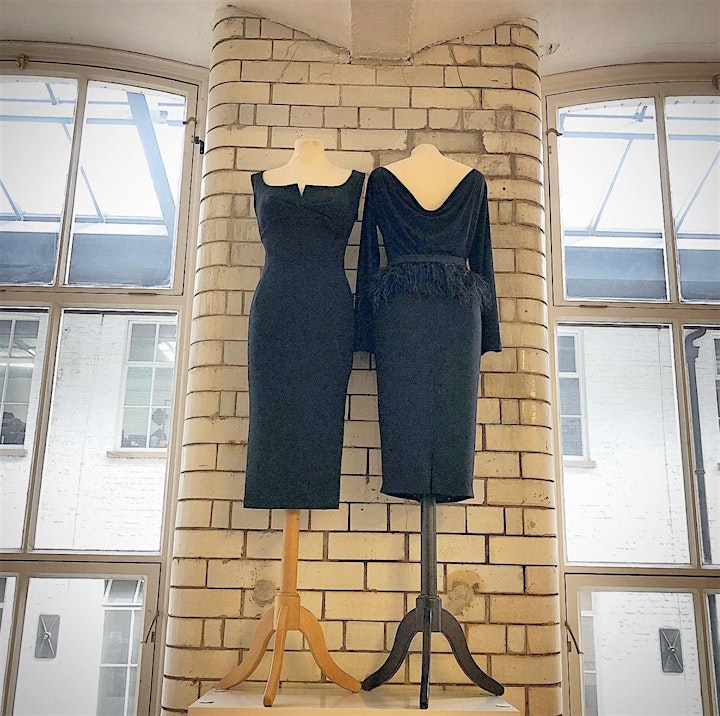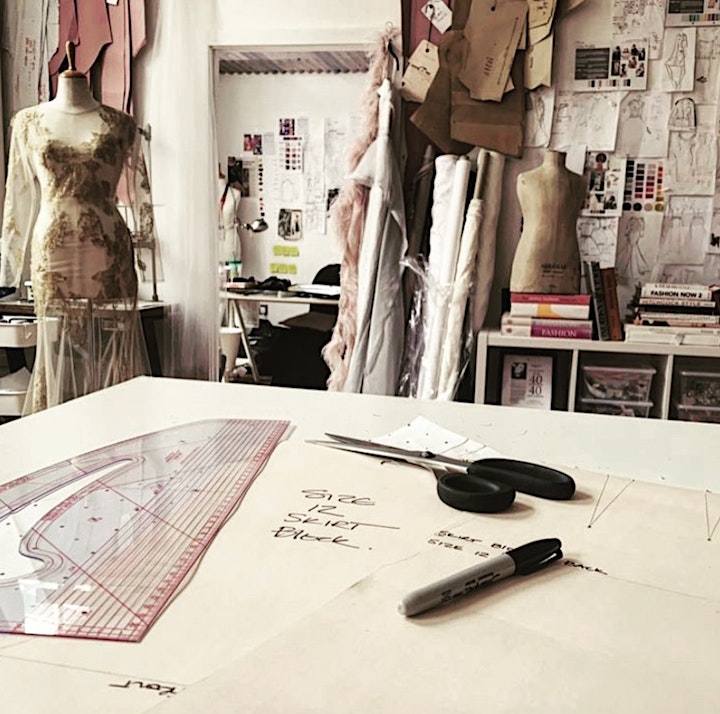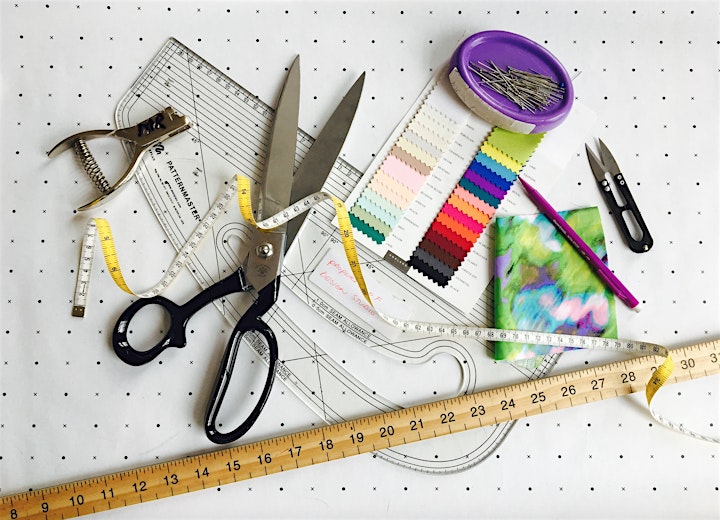 Date and time
Location
MaryRose McGrath Design Studio, Conway Mill
Conway Mill
Second floor new mill
5-7 Conway street
BT13 2DE
United Kingdom
Refund policy