Sales Have Ended
Ticket sales have ended
Sales for this course have now ended, please visit our website for details of other courses: www.grayswharf.co.uk/courses
Sales Have Ended
Ticket sales have ended
Sales for this course have now ended, please visit our website for details of other courses: www.grayswharf.co.uk/courses
Playfully explore shape, colour and collage to develop your own approach to creating abstract images.
About this event
ABSTRACTION, COLOUR & COLLAGE with Kitty Hillier
SAT 02 & SUN 03 OCT 2021
10AM – 4PM each day
£180
incl. sketchbook and all materials
Only 6 participants
Join Kitty Hillier for two days as she shares her process of developing abstract images. Taking inspiration from natural forms, develop ways to simplify, combine and layer shapes to make abstract compositions. Learn about colour mixing and different collaging methods to build a body of work which represents your unique response to nature, colour and collage.
In advance of the course you will be sent a set of simple and clear instructions for gathering ideas and inspiration on a short walk that connects you with nature.
This is a fun but comprehensive course for anyone looking to simplify, abstract and learn new approaches.
You will be given a sketchbook to develop ideas and take away along with your finished pieces.
Suitable for beginners, no experience necessary. Aged 16+. Please wear old clothes. Sketchbooks and all materials provided. Workshop runs from 10 - 4pm each day with breaks and 30 mins for lunch. Tea and coffee provided all day, but please bring own mug, snacks and packed lunch.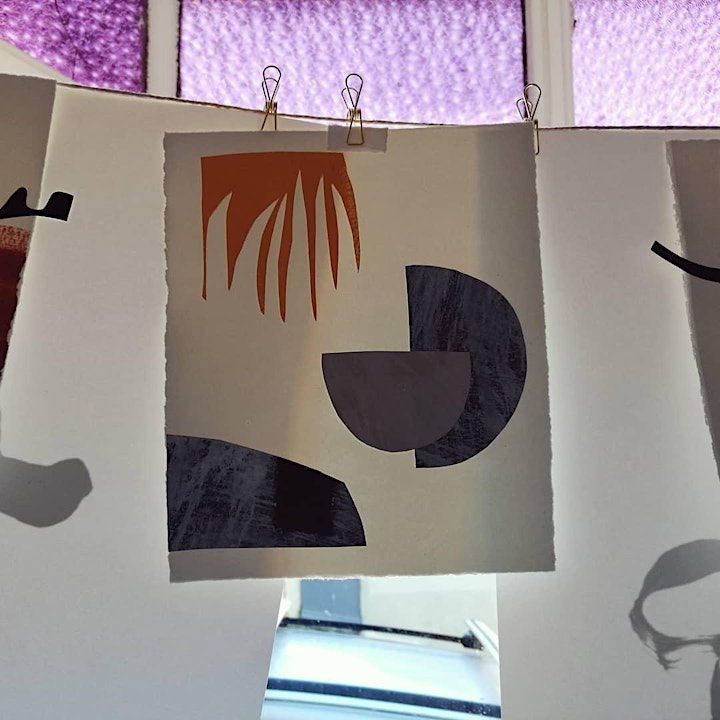 Day 1 / FROM LINES TO SHAPES
Morning / Generating shapes
Inspired by your observations in nature and objects you have collected, you will move from making linear marks to solid abstract shapes using paint and brushes and 'drawing with scissors'.
Through an introduction to different types of collage, you will explore varied techniques and find out what appeals to you most.
Afternoon / Working with colour
Kitty will take you through the basics of colour theory, looking at warm and cool primaries, making 'black' and adding white. You will identify your favourite colour combinations, mixing a number of swatches and layering colours together.
"We will explore how colours hum, recede and talk to each other. We'll explore your personal colour preferences and how they make you feel." Kitty Hillier
By the end of Day 1 you will have the confidence to create abstract shapes from initial observations of nature, know what's possible with collage techniques and begin colour mixing.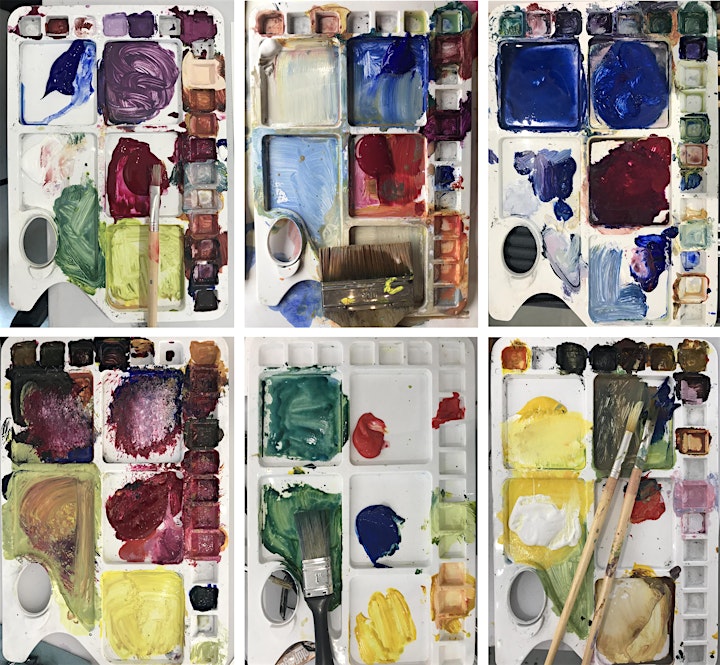 Day 2 / CREATING ABSTRACT COLLAGES
Morning / Colour, collage and form
Kitty will invite you to share your thoughts and observations on yesterday's colour work. You will continue mixing colours and make decisions on your final colour palette.
You will also experiment with some of your forms from the previous day: cutting or tearing images, exploring ways to manipulate paper by layering, weaving, folding.
Afternoon / Creating a series of collages
Choosing your most successful compositions from the morning and, using your selected colour palette, you will work on a series of 5 collages at once!
One to one discussions with Kitty will support you as you create your collage series and you will have the chance to share your work, processes and experiences with others.
By the end of this course you will have explored a number of collaging techniques and gained knowledge and practical application of colour theory. This will be reflected in your unique series of collages and the confidence to continue creating!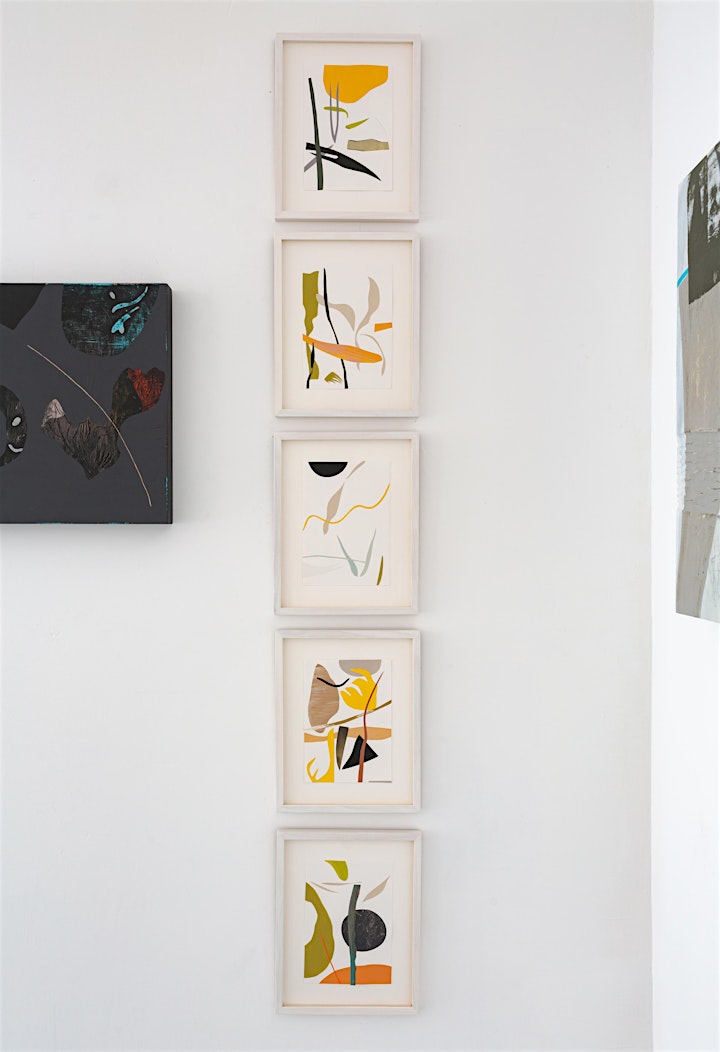 MEET THE TUTOR: KITTY HILLIER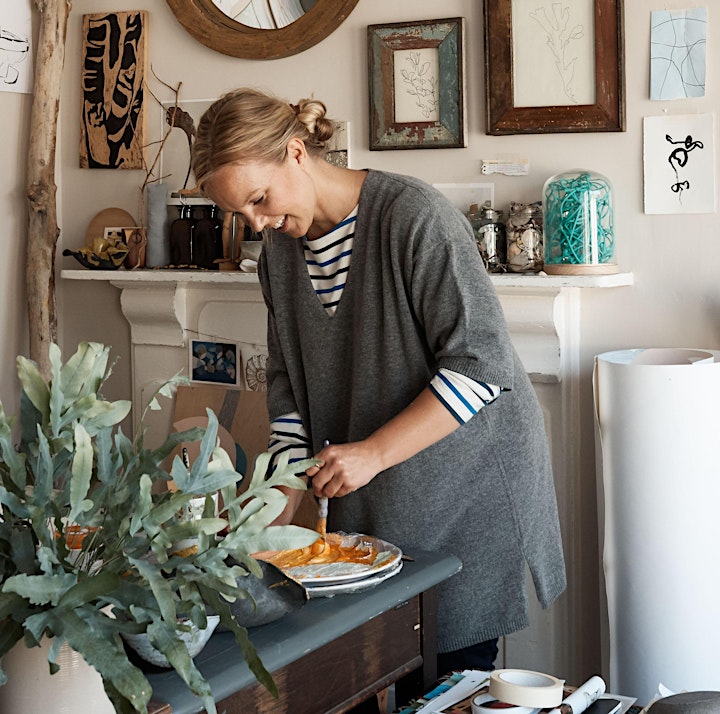 Kitty Hillier studied Foundation at Falmouth before gaining her degree (1st) in Fine Art Painting at Bath School of Art in 2007. Kitty returned to Cornwall in 2015 where she now lives and works from a studio at Islington Wharf, Penryn. Her work is held in private and corporate collections internationally.
Kitty's works across painting, drawing, collage, ceramics and assemblages are derived from close observation of everyday details. She is interested in what is above and below the surface and in the microscopic and atoms of energy that connect all things.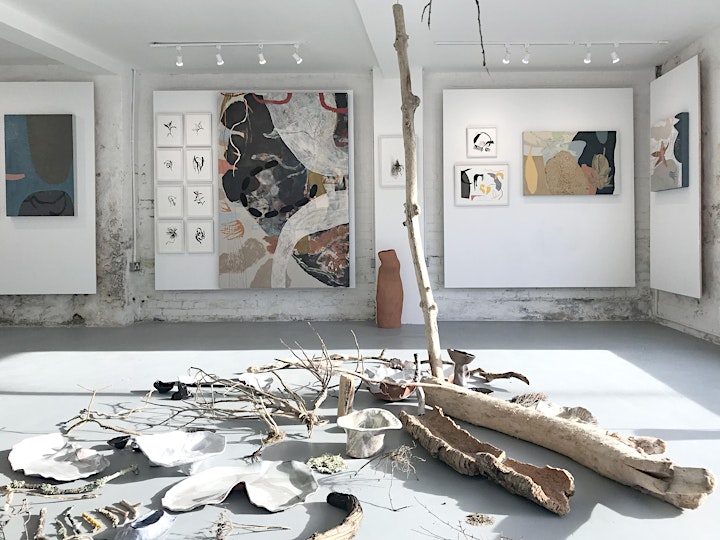 Under the Surface, Kitty Hillier, Grays Wharf 2020
THE VENUE
Courses take place in the ground floor gallery at Grays Wharf, Commercial Road, Penryn.
Grays Wharf is an arts centre in Penryn, Cornwall housing artist studios, gallery and events space. Run as a Community Interest Company, all profits from courses are used to help support artists and engage people with their work.
For further information, please email: info@grayswharf.co.uk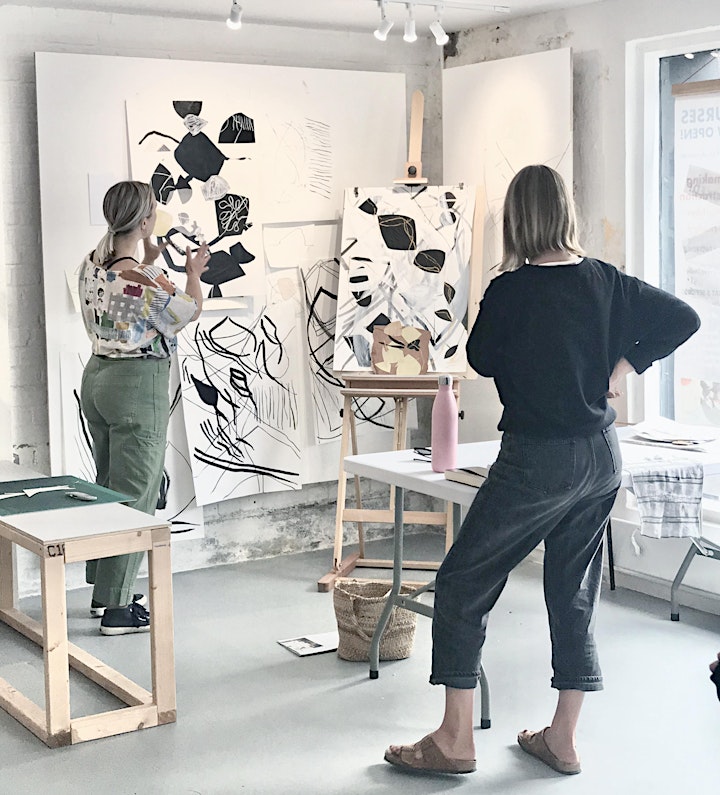 PARTICIPANT FEEDBACK RECEIVED
"most inspiring and energising course I have ever done, and great to be working with such brilliant artists and peers."
"Right level of guidance vs creative encouragement."
"Extremely well organised in terms of layout and social distancing."
"I found the course really exciting, opening up so many possibilities and freedom of expression."
"Kitty was especially clear and supportive"
Coronavirus Update:
We have reduced numbers of participants on our courses to allow everyone plenty of space and more individual tutor time. We have put safe measures in place, details of which can be found on the website:
Please feel free to get in touch with any queries on the course, venue or safety measures. Email Megan at info@grayswharf.co.uk