Description
War is a blight on the history of humanity. Why does it happen? Is it in something in human nature, or in social and political arrangements? What are the effects of war? Is it ever justified? What is its future?
We are delighted to welcome renowned philosopher A C Grayling back to Heffers, for a talk that coincides with the publication of his new book, War: An Enquiry, which examines, tests, and challenges the concept of war.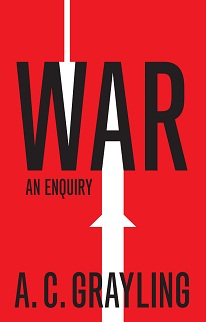 War will be available to purchase at the event with a discount on the usual RRP of £16.99 and Professor Grayling will be signing copies after his talk.
Tickets for are priced at £4 in advance and £5 on the door (inc VAT) and can be purchased through this page, by calling 01223 463200 or in person at Heffers bookshop. Please note tickets are transferable but non-refundable.