Description
ACA Publishing is proud to present the ACA Chinese Literature UK Roadshow, a book tour promoting translated novels by two of China's leading authors.
The Elm Tree by Ma Pinglai (马平来) is set in the hutongs of Old Beijing, while Mastiffs of the Plateau by Yang Zhijun (杨志军) is set in the mountainous Tibetan Plateau. Both books offer English-language readers an insight into aspects of Chinese culture previously hidden behind the veil of another language.
The roadshow comes to The University of Manchester on the 18th October 2018
About The Elm Tree (Volume One): Seeds of Change by Ma Pinglai
Will the newest branch of a decaying house be bent or broken by these uncertain times?
It has been six years since China threw off imperial rule, yet Beijing seems largely unchanged. The city is a chaotic, roiling sea of humanity inhabited by merchants, hawkers and street urchins. In the midst of it all, Qi Yuexuan, the sole scion of a distinguished family, lives a life of indolence.
But change is coming. Forces from within and without are becoming increasingly influential, while the new ideas they bring are shaking the foundations of the nation. Reappraising his entrenched values, Qi is torn between tradition and the new order.
The Elm Tree paints an intimate yet vivid picture of an extraordinary cast of characters associated with the Qi household. It documents a forgotten way of life before it was swept away by the turmoil of foreign occupation and civil war…
About Ma Pinglai (马平来)
Ma Pinglai was born in Beijing in 1953. On leaving school aged 16, his education was truncated by the Cultural Revolution, and he spent six years in the military in Inner Mongolia.
He returned to Beijing in 1975, where he worked in a factory and then took on various teaching jobs before setting up his own business in the mid-1980s after China had launched its reform and opening-up policy. In 2003, he devoted himself to writing, as the author of the novels Their Hometown's Moon is Not Round and The Elm Tree. In 2014, he won Lao She Literary Award for Outstanding Long-form Novels. Two years later, The Elm Tree won the inaugural Haoran Literature Prize.
Sometimes referred to as "the upcoming superstar of Chinese literature", Ma Pinglai is a member of the prestigious Beijing Writers' Association.
About "Mastiffs of the Plateau" by Yang Zhijun
When a blood feud endangers seven young children, one Tibetan mastiff must prove his worth to save their lives.
Old blood feuds on the Tibetan plateau flare up when seven children and their Tibetan mastiff, Gangri Senge, follow a Han journalist to a rival tribe's territory during the early days of the People's Republic of China. As the tribe plots to punish the children for their forefathers' crimes, it is up to Gangri Senge and the journalist who befriends him to rescue the children from a grisly fate.
Based on first-hand accounts from author Yang Zhijun's father, this tale follows the lives of Tibet's legendary mastiffs as Gangri Senge and the dog-loving journalist struggle to save the captured children. Together they embark on an extraordinary journey across the vast Tibetan wilderness that will change the plateau and its tribes forever.
Mastiffs of the Plateau is a fascinating glimpse into a bygone era and a moving tale of love and loyalty that explores what it means to be human in a world filled with beasts.
About Yang Zhijun (杨志军)
Born in 1955 on China's Tibetan Plateau, Yang Zhijun has been hailed as China's finest storyteller about the Tibetan highlands, and his writing has been widely acclaimed as the definitive work embodying the spirit of the Tibetan plateau and its people.
Mastiffs of the Plateau began as Yang Zhijun's own search for spiritual redemption. Drawing on his deep knowledge of Tibet, this novel became an instant bestseller that sparked China's fascination with Tibetan culture – especially their legendary mastiffs. Based on this novel, the animated film The Tibetan Dog, screened at France's Annecy International Animated Film Festival, marked the first joint production between Chinese and Japanese film companies. Since then, he has written two sequels to Mastiffs of the Plateau, which immediately became bestsellers.
A prolific author, Yang Zhijun has won multiple awards for his works set in Tibet and the seaside city of Qingdao, where he currently resides.
Hosted in Partnership with: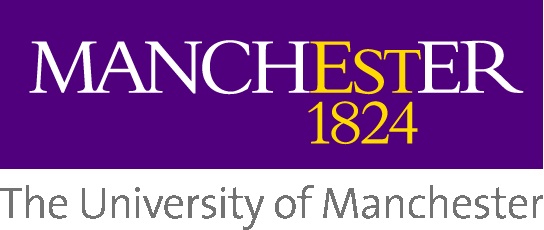 Organiser of ACA Chinese Literature UK Roadshow - University of Manchester - Yang Zhijun & Ma Pinglai