ACARM Symposium 2017: 'Imaging Imperialism'
Event Information
Refund Policy
Refunds up to 7 days before event
Description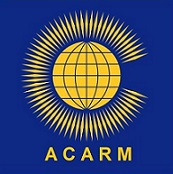 ---
The Association of Commonwealth Archivists and Records Managers (ACARM) Symposium 'Imaging Imperialism', will be hosted by the National Archives of Malta on the World Day for Audiovisual Heritage: 27th October 2017.
The development of audiovisual technologies coincided with British imperialism in such a way that the height of the empire is documented in drawings and photographs while motion picture captured the end of empire and the birth of newly independent nations across the world. Audiovisual materials are therefore important resources for the study of imperialism in the modern period, its pretensions, impacts, legacies and contemporary manifestations. This one day symposium will explore the preservation and use of audiovisual archives across the Commonwealth, with a focus on what they can tell us about the nature and vestiges of imperialism.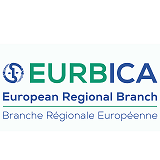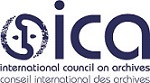 Partially sponsored by EURBICA through support from ICA
---
Accommodation: a limited number of rooms are available at Point De Vue guesthouse, Rabat, between 24th and 27th October http://pointdevue-mdina.com/
ROOMS ARE ONLY AVAILABLE ON A FIRST-COME-FIRST-SERVED BASIS, SO IT IS ADVISED THAT DELEGATES BOOK AS SOON AS POSSIBLE. Please make it clear that you are registering for the ACARM Symposium when booking.
---
---
KEYNOTE SPEAKER:
Njörður Sigurðsson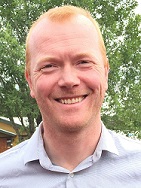 Njordur Sigurdsson (b. 1974). M.A. in history from University of Iceland. Archivist at Reykjavík Municipal Archives 2000-2006 and archivist at National Archives of Iceland 2006-2012. Director of Acquisition & Access at National Archives of Iceland from 2012. Teacher in archival studies at University of Iceland since 2012. Chair of ICA´s Expert Group on Shared Archival Heritage since 2016 and member of IFLA's Working Group on Digital Unification since 2016.
Leonard Callus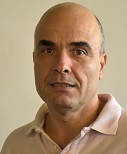 After finishing his studies in philospophy and theology at the Univeristy of Malta, Leonard spent six years working and studying in Italy and Finland. Upon his return to Malta he joined the public administration and served in various ministries and departments, including the National Archives, where he is currently responsible for special projects and community engagement.
Noel D'Anastas

Noel D'Anastas has 30 years experience in Archives. He has been an archivist in charge of the Legal Documentation Section at the National Archives of Malta since February 2004. From 1987 to 2001, Mr. D'Anastas was the Assistant Archivist at the Mdina Cathedral Archives. For 3 years, he was executive officer responsible for the Business Information Centre at the Malta External Trade Corporation. He had further archival experiences at the General Department of Archives at the Council of Ministers of the Republic of Bulgaria and the State Archives of Florence.
Mr D'Anastas holds a Bachelor's degree in Library, Archives and Information Studies and a post-graduate degree in Maltese Studies, Culture and Identity from the University of Malta, where he focused on Maltese national identity through Malta's Pop music between the 1950s and 1970s.
He is also a founding member of the Friends of the National Archives of Malta and an honorary founding member of the Malta Media Memory Project (M3P).
Dr Collence Chisita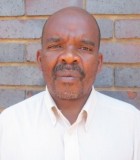 Collence Takaingenhamo Chisita is a Principal Lecturer and Researcher who specialises in various subjects ranging from use of ICT's in Information Management, Information Retrieval, Research, Knowledge Management, and Information Consultancy. Chisita has a keen and wider interest in the modern technologies of the Knowledge Age. Chisita is a holder of a Bachelor of English and Communication Sciences, Master of Sciences in Information Sciences and pHD in Information Science with a focus on library consortia and national development, and Teachers Education Certificate. Chisita has presented papers at various fora including Euro Africa Partnership for Research in ICT's, Promoting African European Research Infrastructure Partnerships (PAERIP), IFLA, International Association of Sound Audio Archives (IASA) among others. He is also a member of the Records Archives and Information Management of Zimbabwe, ZIMLA.
Nicky Sugar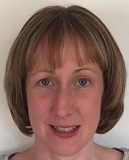 Nicky Sugar formed the British Empire and Commonwealth Collections team at Bristol Archives in 2015. Nicky has held an interest in archive practices across the Commonwealth since completing her 1998 MA dissertation on the transformation of archives in a democratic South Africa, followed by several years on the committee of ACARM. After a number of years working predominantly in the UK higher education sector she is delighted to now be working on Commonwealth material.
Jien (Jenny) Wang

Professor of School of Information Resource Management at Renmin University of China. Vice President of ICA-SAE; Co-director of InterPARES Trust Team Asia; Director of taskforce for adopting ISO 16175 (1-3); Senior visiting scholar at University of Michigan; directed and participated in 6 national foundation projects; directed 6 international and ICA-PCOM research projects; awarded 15 ministerial-level prizes in China; Chair of ICA-PCOM project, The wisdom of Ancient Chinese Archival Building: Inspiration to modern green archives. Research fields: archives management, digital records and social media. E-mail: wj@ruc.edu.cn.
Bei Shi

MA candidate major in Archives Management, student at School of Information Resource Management at Renmin University of China. Research Assistant of InterPARES Trust Team Asia. E-mail: shibei0625@ruc.edu.cn.
Date and Time
Location
The National Archives of Malta
Head Office
Hospital Street
RBT 1043 Rabat, Malta, RBT 1043
Malta
Refund Policy
Refunds up to 7 days before event