Accelerating Sustainable Infrastructure [Conference FoSB 2021-2022]
Join us for this exciting hybrid event in the lead up to COP26 to discuss sustainable infrastructure.
About this event
This session is part of the Festival of Sustainable Business Hybrid Conference: 5 seminar sessions taking place on the 21st September 2021, both at The Bristol Hotel and online.
The seminar topics and times are:
The B Corp Journey: Better Business and Behaviour Change: 8:00 - 10:00
Community-Level Low Carbon Energy Solutions: 10:30 -12:20
How To Make Buildings More Sustainable: 13:00 - 15:00
Accelerating Sustainable Infrastructure: 15:30 - 17:30
Business, COP26 and Nature-based Solutions: 18:00 - 20:00
'Accelerating Sustainable Infrastructure', sponsored by TLT LLP
Businesses and communities are increasingly focusing on the importance sustainability and net zero which in turn is accelerating the deployment of sustainable infrastructure and opening up opportunities for a range of businesses involved in the transition to electrification.
In this session, we look at how we can embed sustainable infrastructure in our towns and cities and the role businesses and communities play, how collaboration can make sustainable infrastructure more accessible, and what more needs to be done at a local and national level to accelerate the electrification transition.
Expect informative talks, valuable networking opportunities and inspiring discussions to further support your ability to discover, collaborate and innovate.
Agenda*
3:30pm – 4pm – Registration, Networking and Catering
[3:45pm - 4pm - Networking for Virtual Attendees]
4pm – 4:05pm – Welcome and Housekeeping
4:05pm – 4:10pm – Introduction by Future Leap
4:10pm – 4:15pm – Sponsor Introduction by TLT
4:15pm – 4:25pm – Sara Sloman, Elmtronics
4:25pm – 4:35pm – Fraser Crichton, Dundee City Council
4:35pm – 4:45pm – Alex Earl, Zap Map
4:45pm – 4:55pm – John Dorman, Ecomove
4.55pm – 5:25pm – Q&A
5:25pm – 5:30pm – Close
*Agenda is subject to change
Speakers announced:
Sara Sloman: Head of Future Mobility Partnerships at EV Charging Solution provider Elmtronics
Sara is Head of Future Mobility Partnerships at EV Charging Solution provider Elmtronics. She brings over 15 years of experience working within the public and private sector championing sustainability and Zero Emission transport. Sara was named EV Champion in 2018 and featured on GreenFleet 100 Most Influential list in 2019, 2020 and 2021. This year she was also voted as an Inspirational Woman in EV and was featured on the Top 21 Influential Women in Mobility.
Alex Earl: Commercial Director at Zap-Map
Alex is the Commercial Director at Zap-Map, the UK's no. 1 mapping service for electrical vehicle (EV) charge points with a mission to accelerate the shift to electric vehicles and help the drive towards zero carbon mobility by keeping charging simple! He has been working in the EV sector for over 10 years, initially with NewMotion from 2011 which he helped build into one of the leading charge point operators in Europe as their Head of Product and Energy. He started up the UK arm of Alfen, a Dutch charge point manufacturer, in 2015 establishing it as a major player in the EV charging sector in the UK before his move to Zap-Map at the start of this year.
Fraser Crichton, Corporate Fleet Manager, Dundee City Council.
Fraser Crichton, Corporate Fleet Manager, Dundee City Council. Fraser has worked for Dundee City Council since 2001. In 2011 he was appointed as the Transport Manager for the newly formed Corporate Fleet Department. Since then has been at the forefront of implementing electric vehicles and infrastructure in Dundee as well as surrounding local authorities.
Pro-active in the council's drive towards the EV uptake of the city's taxi industry he has presented at many UK/ European conferences where he has articulated his knowledge and expertise in the practicalities of electric vehicle and infrastructure adoption.
Seminar Chairperson:
Matthew Grimwood, Partner, TLT LLP
Matt specialises in the property aspects of clean energy transactions and has acted for developers and funders in connection with several hundred solar, battery storage, wind energy from waste, biomass, hydro and other renewable energy projects.
Matt has also been a leading figure in multi-technology projects within the UK (including EVCI) and acted on the world's first electric forecourt in Braintree, Essex.
The Hybrid Conference:
The Hybrid Conference of 5 seminar and networking events will take place on the 21st September 2021 at The Bristol Hotel. The conference will also be held simultaneously online, where virtual attendees can network, ask questions and participate in the event.
If you would like to book more than one of the seminars taking place that day, you can find discounted tickets under "add ons" when you book your ticket.
About the Festival:
Just over five years on from the 2015 Paris Agreement at COP21 and with COP26 being hosted in Glasgow, the Festival will be a great opportunity to reflect on achievements. The Festival will showcase the innovative technologies and services available that will make the 2030 carbon neutrality goal a reality and will celebrate the businesses leading the way and inspiring the next generation.
Government guideline and pandemic dependent, this event will take place physically and virtually. Both options offer the full event experience, including networking and Q&A. Virtual attendees will need to B-Y-O-Refreshments!
If you purchase a physical ticket but the event is moved fully online, you can choose to have your ticket fully refunded or attend virtually with a partial-refund.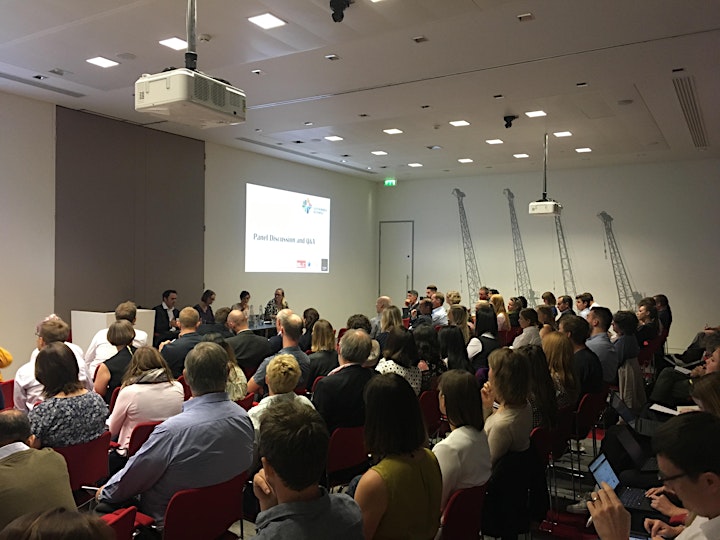 This event is sponsored by TLT LLP
TLT supports large corporates, public institutions and high growth businesses on their strategic and day to-day legal needs. With offices in England & Wales, Northern Ireland and Scotland, they specialise in clean energy, real estate, financial services, leisure, food & drink, public sector, retail & consumer goods and digital sectors.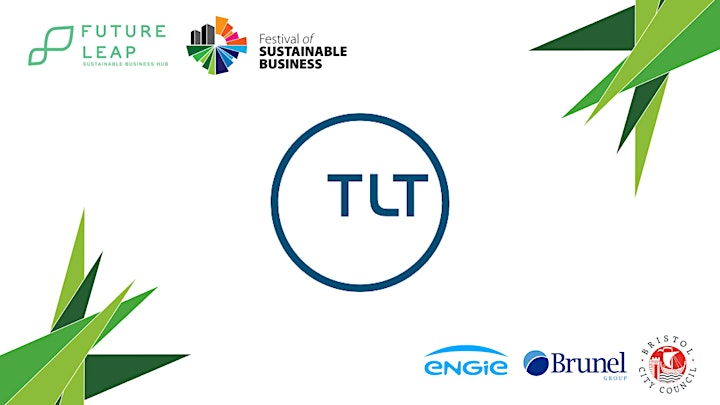 Our confirmed Seminar Sponsors:
Our Main Sponsors: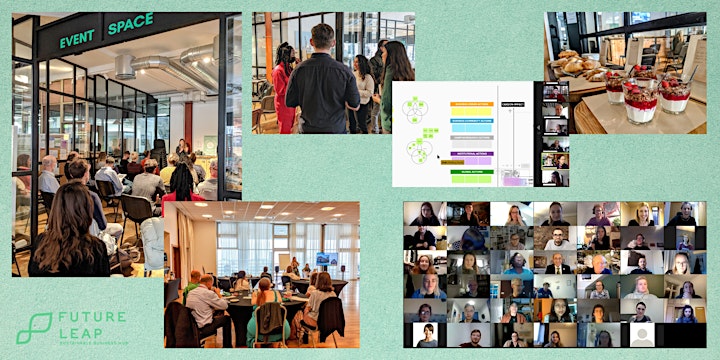 ----------------------------
Want to Know More?
If you would like to join our sustainable business community please get in touch via info@futureleap.co.uk or sign up easily here.
Follow the Future Leap Network on Facebook, Twitter, Instagram & Linkedin
Never miss what's next in sustainability by signing up to our monthly newsletter HERE
Opportunities, Suggestions and Conditions
Physical Attendees: It is important we look after each other and keep safe. We recommend all attendees take a lateral flow test prior to arrival. Please do not attend if you have any covid symptoms or are having to self isolate. Physical attendees must adhere to all safety guidelines sent in advance of the event.
You can get 10% off another seminar session, as part of our Conference on the 21st September, by choosing the add on option during booking.
If you'd like to purchase a whole day pass, with exclusive access to all 5 seminar and networking events, you can do so under tickets.
if you'd like to bulk buy over 5 whole day passes, please pop us an email and we can arrange this for you.
Most of our events are available on demand here, however this does not include opportunities to network, take part in the discussions.
We will share your name, job title & company with the other event attendees for this event only. If you don't want this information to be shared please let us know when you have purchased your ticket.
We take photos at our events for marketing purposes, if you don't want your picture taken please let us know in advance.
We record some of our events for marketing purposes, if you don't want to be in the recording please let us know in advance.
We have included a £1 carbon offsetting fee to all event tickets in our commitment to being carbon neutral in our operations. You can find out about our chosen charity here.
Please let us know at least one week in advance if you require closed captions or have any other accessibility needs.
If you require a complimentary carers/assistant ticket, please email festival@futureleap.co.uk at least one week in advance and we will be happy to support you!
#wegrowthhub #business #seminar #conference #festival #sustainable #bristol #businesswithpurpose #socialsustainability #networking #evinfrastructure #electricvehicles #netzero #business #businessmodels
Organiser of Accelerating Sustainable Infrastructure [Conference FoSB 2021-2022]