Description
Accelerating the Open Source IOT ecosystem is a one day event held on Nov 22 at Campus London

The Open source IOT ecosystem is expanding.. but it is still nascent - with many challenges ahead.Organised jointly by webinos and the Internet of Things Council – the free event is designed to bring to practitioners of the Open Source IOT/M2M ecosystem.

Jointly chaired by industry thought leaders Rob van Kranenburg and Ajit Jaokar, the event is designed to accelerate the Open source IOT ecosystem by addressing large scale/enterprise level problems specifically - Privacy, Security, Data, Big Data, Openness and most importantly interoperability.

The format is oriented towards practitioners.

For each of the problem domains (Privacy, Security, Data, Big Data, Openness and interoperability) - after initial introductions and overview, speakers/developers will outline their solutions in brief 20 min sessions followed by a panel discussion

Prior to the event, the demo presenters will receive webinos evaluation toolkit installed on the Raspberry Pi and thus the talks and the events will be used to discuss implementation/integration issues

We want to create a directory of Open Source IOT products.

Lunch will be provided with the announcement of the webinos foundation at lunch
Why you should attend?
Join a community exploring the Open Source and IOT ecosystem and learn from their shared experience

If you are a developer and want to present, please contact us as above

All developer attendees will get a webinos evaluation kit on free Raspberry Pi

Learn about the webinos foundation and experience

Be a part of the publication/directory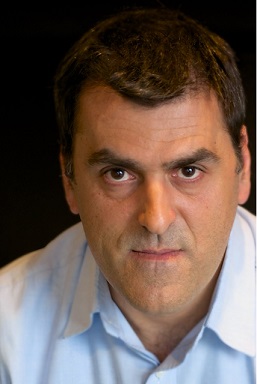 Ajit Jaokar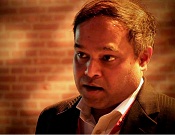 Ajit Jaokar is the founder of the London based research company futuretext which specialises Big Data analytics for the Telecoms industry
In 2009, Ajit was nominated to the World Economic Forum's 'Future of the Internet' council. In 2011, he was nominated to the World Smart Capital program(Amsterdam). Ajit moderates/chairs Oxford University's Next generation mobile applications panel and conducts courses at Oxford on Big Data and Telecoms. In 2012, he was nominated to the board of Connected Liverpool – Resilient Liverpool programs – based in the city of Liverpool for their Smart city vision. From Jan 2014, Ajit will be teaching about Big Data algorithms for Smart Cities in the 'City Sciences' program from the
Technical University of Madrid – Universidad Politécnica de Madrid
His consulting activities include working with companies to define value propositions across the 'converged stack' . Ajit has worked with a range of commercial and government organizations including in strategic and visionary roles
Since May 2005, he has founded and run the OpenGardens blog which is widely respected in the mobile/telecoms industry.
Ajit has spoken at many conferences which include MobileWorld Congress (4 times) ,CTIA, CEBIT , Web20 expo ;Java One; European Parliament; Stanford University; MIT Sloan; Fraunhofer FOKUS ; University of St. Gallen (Switzerland)
Ajit lives in London, UK and is a British citizen.
Rob van Kranenburg

Rob van Kranenburg wrote The Internet of Things. A critique of ambient technology and the all-seeing network of RFID, Network Notebooks 02, Institute of Network Cultures. He is co-founder of bricolabs and the founder of Council. Together with Christian Nold he published Situated Technologies Pamphlets 8: The Internet of People for a Post-Oil World. He currently works as Community Manager at the EU Project Sociotal.He is consultant to IoT China, Shanghai 2014.

Alan Patrick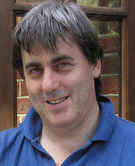 Alan Patrick, Co-Founder, Broadsight
Alan co founded Broadsight in 2005 after a career both consulting to, and working at, senior level for leading global multimedia companies. Broadsight is a cutting edge technology consultancy working with everyone from corporates to start-ups. Broadsight has been involved in developing integrated networking solutions since 2006.
Alan has been involved in the design of inter-networks since the early days of their inception, and has been attaching sensors and robots and other devices to them since the mid 1980's when he dis am MSc in Engineering specialising in these areas. He has written several academic journal articles on the design of such systems, and has guest lectured on the topic at Warwick University, as well as running seminars for many clients. He has more recently been involved in looking at the use of "Internet of Things" devices in Lean supply chains, Quantified Self, and Future City design, among other applications. To us, the Internet of Things is technically just another chapter in the development of the Internet and its related ecosystems, but the potential and impact will be huge.
Prior to setting up Broadsight, Alan was Managing Director and COO at Jacobs Rimell, who specialise in multi-media real time OSS systems. Before that he held positions as VP Corporate Development for Globix Corporation in New York, Head of Internet Business Development at British Telecom, and consulted widely on multimedia to a number of major Technology, Media, Telecoms and Manufacturing/Logistics companies in his consulting career at McKinsey and PriceWaterhouseCoopers.
Alan also writes the well regarded new technology blog Broadstuff
Yodit Stanton - founder Opensensors.io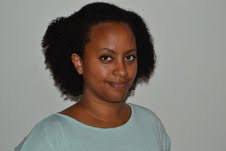 Title: Democratising Smarter Cities
Bio: Yodit Stanton is a software developer and founder of Atomic Data Labs, a Data and Software development consultancy. Currently she is working on a project called Opensensors.io hoping to enable anyone to easily unlock data from devices.
Abstract:

The Internet of Things revolution carries huge implications on how we interact with our environment and living spaces.
OpenSensors.IO is a project we started to simplify the act of publishing up device data at scale using MQTT.
Our mission is to make available, under open data licences, the real time and historical data gathered by devices in order to enable citizen scientists and developers to truly make our cities smart
Yodit will share experiences in building opensensors.io and demo the components involved in programming the data emitted from Internet of things devices using MQTT (the messaging protocol of the Internet of Things) and data processing.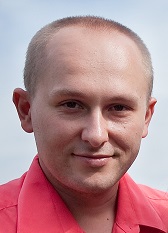 Ilya Kretov -

What it takes to build an Internet-of-Things application with DeviceHive.
Ilya Kretov is a Senior Technology Advisor at DataArt and has been working in the IT industry for over a decade. He started his technology career in Voronezh, Russia, while a student at Voronezh State Technical University, from which he graduated with MS in Applied Mechanics, and later received his PhD. Ilya has worked for local IT companies, making his career path from a system administrator to C++ and C# developer. He joined DataArt in 2007 as a Senior C# Developer and quickly advanced to a team leader, software architect, project manager and delivery manager.
Ilya received his MCPD certificate in 2010. His passion for R/C model airplanes inspired his interest in electronics and embedded technologies which led him to become one of the co-creators ofDeviceHive, an open-source M2M framework.
Miles Hodkinson -
Ciseco PLC

Pilgrim Beart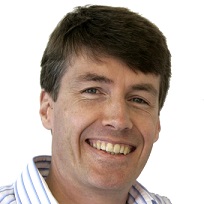 FIET has more than 20 years' experience leading innovation in ground breaking, connected-product companies in the UK & Silicon Valley, three of which he has co-founded. In 2006 Pilgrim founded AlertMe, a leading Connected Home platform provider with global customers including the largest US DIY chain Lowe's and the UK's biggest energy retailer British Gas. While still at AlertMe, Pilgrim now heads 1248 which is working on horizontal interoperability for the Internet of Things.
Pilgrim will talk about HyperCat, an extremely minimal "discovery" protocol created to assist interoperability amongst the ~40 companies participating in the current £6m Technology Strategy Board Internet of Things Interoperability Demonstrator.
Dr. Stephan Steglich is Head of department Future Applications and Media at Fraunhofer FOKUS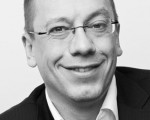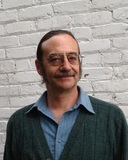 Dr Nick Allott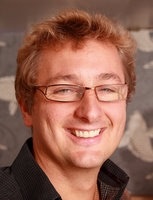 Nick has influenced the mobile industry as the CTO of OMTP (Open Mobile Terminal Platform Ltd) and Interim CTO for WAC (Wholesale Application Community Ltd), where he helped shape and deliver over 40+ collaborative technology projects including the Universal Charging Solution. Nick has been at the forefront of the new wave of Web based applications, he created the BONDI initiative, managed the initial WAC Waikiki releases and was integral to the creation of the W3C Device APIs and Policy Working Group. In partnership with Deutsche Telekom, Fraunhofer Insitute and Oxford Universtiy Nick created the webinos project, which brings web application to PC, Mobile, TV and Automotive devices. This project is a collaboration of 22 organisations (including the likes BMW, Sony Ericsson Samsung, Telefonica and Telecom Italia), has attracted 14 million euros of funding and is likely to change the way we look at the web forever.

Nick has a Joint Honours Degree in Computer and Cognitive Science from Nottingham University, and PhD in Artificial Intelligence. Nick is a Fellow of the Institute of Analysts and Programmers, a Member of the British Computer Society, has been published in scientific and mainstream media and is a regular speaker at international conferences on mobile and high technology issues.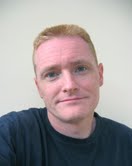 Dr Paddy Byers

is an independent developer and consultant with a long-standing interest in mobile platforms and runtimes, web technology and web services. Paddy now develops extensively with server-side Javascript using node.js and is an active contributor in the open-source ecosystem around it. Paddy maintains the Anode project, which is a framework for running node apps on Android, and is a contributor to the Webinos project which is a framework for sharing of services between embedded and consumer devices, also based on node.js.





Paddy's programming experience includes working with a wide range of platforms and languages going back over thirty years. Paddy has held CTO and executive director roles for the last 15 years, both in startup environments and large corporations, that have also included responsibility for business development, technology evangelism and IP strategy. His academic background is as a mathematician and theoretical computer scientist. In his early career, Paddy worked on the application of formal methods to the realisation of safety- and security-critical systems and he still maintains an academic interest in security, privacy and formal assurance.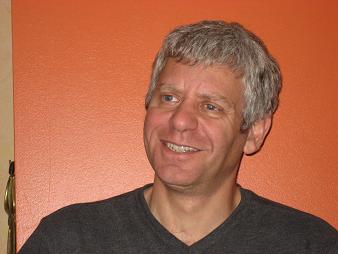 Dr Michael Setton
Using Open Source gateways for real time environmental and mHealth IoT applications.
Michael Setton obtained a PhD from the University of Pennsylvania and a Masters degree from the National Institute of Applied
Sciences in Lyon (France) and a. He is passionate about new technologies and innovation in general.(Other hobbies include sailing, close-up magic and chocolate).
Michael spent 10 years working for the semiconductor industry and then founded Sensaris (http://www.sensaris.com) in 2001.
Sensaris has developed end to end real time IoT solutions (Senspods and Sensdots (http://www.sensdots.com)) with entreprise grade security and infrastructure but at consumer electronics prices. Its modular wireless devices use the existing networking infrastructure provided by phones or access points to send and store data in the cloud, enabling new services particularly focusing on domains such as smart cities, energy savings, mHealth and sports monitoring.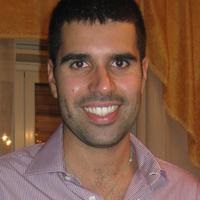 Xi SiZhe - Connected Liverpool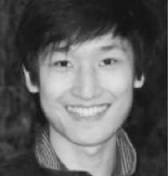 Using the webinos evaluation kit, the following partners will demo/ discuss their experiences of integrating their products with webinos within the themes of the event i.e. I

nteroperability,

Privacy, Security, Data, Big Data and Openness.
If you want to demo and speak - please contact ajit.jaokar at futuretext.com

Chirp - Chirp is a new platform that lets users share data using sound. Anything that makes a sound (including TV, radios, smartphones, ATMs, laptops) can now send short sonic barcodes, called chirps.
Chirp turns short (50-bit) links to any data – pictures, music, coupons, tickets, video, UIDs, transaction tokens – into electronic birdsong. It's a very simple idea, but one with the potential to enable billions of devices - from doorbells to dumbphones - to send information. Chirp is therefore a one-to-many, asynchronous, proximate sharing technology with no endpoints, such that any device that can hear a chirp can decode it locally. Chirp is designed to make data sharing less cumbersome and awkward, and thus does not rely on pairing (like bluetooth) passwords (like wireless) or NFC (no special hardware required). The team is keen to include Chirp in a connected devices (IoT) context, and is now exploring hardware instantiations on very low-power chipsets.
The team's mission is now to open up the platform and create a widely accessible platform for any kind of data exchange over sound - in short, as they say - to teach the machines to sing.

Ciseco Ciseco Our radios have become really popular within the hacker world and are now finding themselves into peoples products. We make complex hardware simpler to use, so people without years of experience and degrees can build what was before inaccessible. Our communications protocol called LLAP (Lightweight Local Application Protocol) makes talking to networked objects as easy as sending a tweet or text.

Globalsimcard - Global sim care - An overview of the GeoM2M service and data delivery by USSD followed by a discussion on integrating with webinos and how to get real data from GeoM2M users and add it to webinos platform/dashboard.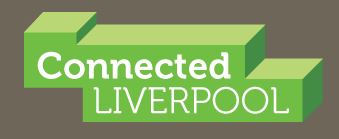 Connected Liverpool - Connected Liverpool A smart city application based on the webinos platform and concepts of business continuity/resilience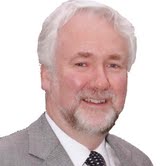 Aquamatix Ltd. –
Aquamatix is a software and systems integrator specialising in applying 'Internet of Things' technologies to build smart water systems. Benefits are reduced operating costs, water and energy efficiency, informed maintenance and targeted asset management.
Focus for the company is operational efficiency of water and wastewater infrastructure, pumping systems, pipe networks and treatment plants. Solutions comprise a combination of sensors, wireless communications and cloud computing, which enable real-time monitoring and performance optimisation.
The base system - WaterWorXTM, (WWX) is a cloud-based, service for monitoring and control of water Things such as pumping stations, flowmeters, boreholes, service reservoirs and treatment processes. It is powered by ThingWorx, the leading M2M rapid application toolset.
In developing WaterWorX, AquamatiX discovered the importance of consistent naming conventions and vocabulary for Properties and Services which define the standard Things and their Templates. Our plan is to create a powerful ecosystem of added-value services and applications (apps) which will connect with the underlying WaterWorX foundation through a carefully defined 'plug-n-play' data interoperability layer. In order for our apps - and most importantly, those of others – to interoperate it is necessary to adopt a common vocabulary which is both machine and human readable. We call this layer SWIM – Semantic Water Interoperability Model.
The talk will briefly describe the SWIM concept with a couple of examples and the business reasons for why interoperability is so critical. It will then go on to present results from a small research study funded by TSB innovation Voucher into collaborative ontology management platforms. It will conclude with some observations related to open source governance models.
Agenda
8:30 Registration opens
9:10: Welcome by Ajit
9:15: Dr Maurizio Pilu Keynote
9:45: Yodit Stanton - Democratising Smarter Cities
10:10: Alan Patrick – Internet of Things – Open Source options and Taxonomy
10:30 Coffee break
10:45 IOT technology and market perspectives (10 mins each + Q and A)
Ilya Kretov - What it takes to build an Internet-of-Things application with DeviceHive
Miles Hodkinson - Ciseco PLC
Rob van Kranenburg
Nick Allott – webinos architecture
Pilgrim Beart – Hypercat – the minumum discovery protocol for IOT
Paddy Byers – Node.js and IOT
12:30: 1:45 –
Lunch, webinos foundation launch , demos (Dr Stephan Steglich+ Demos)
Demos:
The principle with the webinos demos is – A device owned by one person could be accessed as a distributed service by you (subject to policy regulations) – and vice versa (i.e. you can make your device accessible as a service by others)
1) 1) Copter/Drone demo - Giuseppe la Torre
2) Vehicle demo Christos Botsikas - https://developer.webinos.org/vehicle-hub - http://www.webinos.org/blog/2013/11/07/connecting-your-car-to-the-cloud-2/
3) Heating controller demo: Toby Ealden - http://www.webinos.org/blog/2013/02/23/home-heating-automation-using-webinos/
4) Health care demo Ziran Sun - https://developer.webinos.org/webinos-health-hub
5) IOT Dashboard demo - Giuseppe la Torre
6) Smart cities(Device of Last resort demo) - Xi Sizhe
7)webinos media hub - Christian Fuhrhop - https://developer.webinos.org/webinos-media-hub
1:45 – 2:25
Demo speakers
Giuseppe La Torre – an IOT dashboard – Arduino, Raspberry Pi and webinos
Xi SiZhe - Connected Liverpool – A device of last resort
Patrick Bergel - Chirp.io
Ed Neal - Globalsimcard – Globalsimcard and IOT/M2M
Laurie Reynolds - Aquamatix
2:30 Dr Micahel setton - Using Open Source gateways for real time environmental and mHealth IoT applications
2:50 Michael Koster (via skype) - Open Stack for IoT
3:15 - The webinos evaluation kit on the Pi distribution
3:30 – Closing comments from Chair

The event is supported by partners

Internet of Things council
webinos
postscapes
osiot
futuretext
W3C web of things group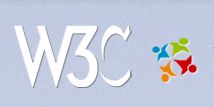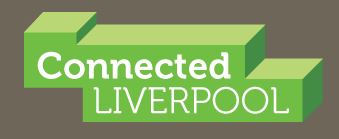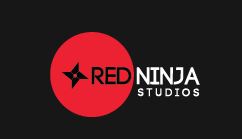 Image source: shutterstock