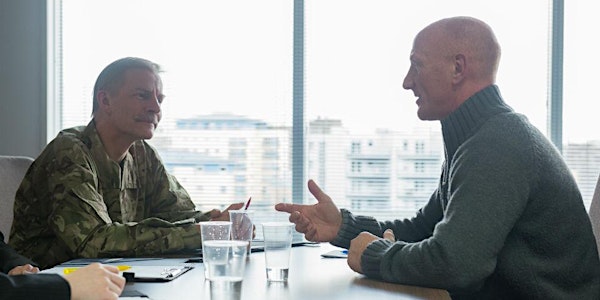 Accelerator Enduring Challenge face-to-face meetings - Harwell, Oxford
Location
Defence and Security Accelerator
Building RI03, Fermi Avenue
Harwell
Oxford
OX11 0QX
United Kingdom
Sales Have Ended
Registrations are closed
This event is now closed.
Description
This will provide potential bidders with the opportunity for a 30-minute face-to-face meeting with Accelerator staff to discuss your idea for a potential research proposal.
Please register for a specific timeslot above. Please keep a note of the timeslot you choose.
Spaces will be on a first-come, first-served basis and an organisation should only register once.
Before you come to your meeting please prepare by thinking about the following:
what is your research idea?
what do you think is the military benefit? will it save time/cost, improve capability/performance/reliability? why should MOD invest in this work?
what will your approach be? how will you structure your research?
what will you deliver? what evidence will you produce?
what will the impact of your research be? how will you demonstrate progress towards the claimed benefit?
The main purpose of this meeting is for you to ask questions, and most importantly, receive advice from the team, so please leave time for this during your 30 minutes.
From time to time meetings are cancelled. We allocate cancellations through the waiting list.
Therefore we
strongly recommend you register to be added to the waiting list.