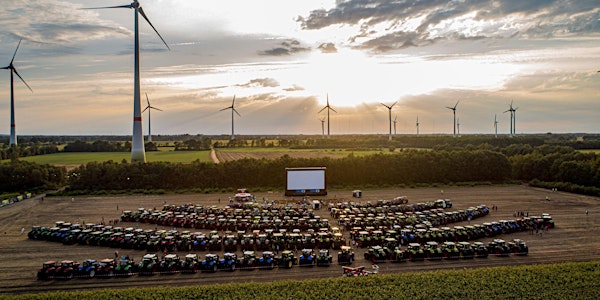 Acceptance,legitimacy,and the role of trust for regional energy transitions
Dr Camilla Chlebna:Competing terms for complementary concepts? Acceptance, legitimacy, and the role of trust for regional energy transitions
About this event
Both 'acceptance' and 'legitimacy' are widely used terms for apparently similar aspects of a technology's reception with its users and those who are affected by it. Despite their wide use, to date no systematic review has been undertaken to analyse the similarities and differences between the concepts and associated debates. Although sometimes used interchangeably the two circumscribe different approaches to understanding, analysing and influencing people's reception of technology. Whilst acceptance is more attuned to individuals' attitudes and perceptions of and towards a technology, legitimacy researchers enforce a more dynamic perspective on the interrelations between stakeholders and the respective institutional structures.
Closely related is the concept of trust and its role for regional development. Recent works have emphasised the difference between a culturally and regionally embedded pre-existing trust in local actors and organisations and a more malleable trust that can be gained and lost through concrete actions. The analysis of two case studies in German regions illustrates the two types empirically and conclusions are drawn on which types of actors are trusted and how trust is lost and gained.
Dr Camilla Chlebna is a postdoctoral researcher in the working group for Organisation and Innovation within the Institute for Social Sciences at the University of Oldenburg. She is an interdisciplinary researcher cutting across the fields of economic geography, innovation studies, and transition studies with a particular interest for the role and destiny of regions in transition processes towards sustainable development. Since 2018 she participates in the REENEA project on regional energy transitions in German regions. Camilla holds a PhD in Economic Geography and an MSc in Spatial Planning from Oxford Brookes University in the UK and studied Regional Planning and Development at the University of Technology in Vienna, Austria.