LEARN HOW TO WRITE SUCCESSFUL FUNDING APPLICATIONS, ATTRACT & SECURE MAJOR GRANTS, INVESTMENT & SPONSORSHIP BETWEEN £250,000 - £1MILLION
About this event
THIS ACCESS TO BUSINESS FINANCE AND FUNDING ONLINE MASTERCLASS IS FOR YOU IF YOU ARE A FUNDRAISER OR RESPONSIBLE FOR SECURING FINANCE. THIS SESSION WILL PROVIDE YOU WITH THE KNOWLEDGE AND SKILLSET TO SECURE MONEY IN EXCESS OF £250,000 - £1 MILLION.
IN THIS INTERACTIVE MASTERCLASS YOU WILL LEARN:
To calculate the amount of funding you need to cover business costs while also making sure that the business can pay you a great salary.
The 20 types of finance and funding streams available, and which ones are most suitable for your type of business/project.
What funders are looking for in an application.
The secret to writing successful funding applications.
How to attract investors to your ideas.
The strategy to writing compelling letters to sponsors, to gain their attention and financial support.
Brainstorm and Identify a wealth of income-generating ideas for your business that you may not have considered.
OUTCOMES: YOU WILL
Gain the confidence and skills to complete funding applications
Increase your chances of successfully securing major finance and funding
Understand the funding process and therefore be able to manage your expectations
Discover additional income sources already within your business
Q&A SESSION
THERE IS A BONUS 30 MINUTE SESSION AT THE END OF THIS MASTERCLASS FOR AN ONLINE GROUP CHAT WITH THE FUNDING EXPERT DELIVERING THE SESSION.
YOU CAN ALSO BOOK A ONE-TO-ONE CONSULTATION TO DISCUSS YOUR INDIVIDUAL BUSINESS FUNDING NEEDS
IMPORTANT NOTE:
ONCE YOU HAVE REGISTERED AND PAID, YOU WILL BE PROVIDED WITH THE ZOOM LINK ON THE MORNING OF THE MASTERCLASS.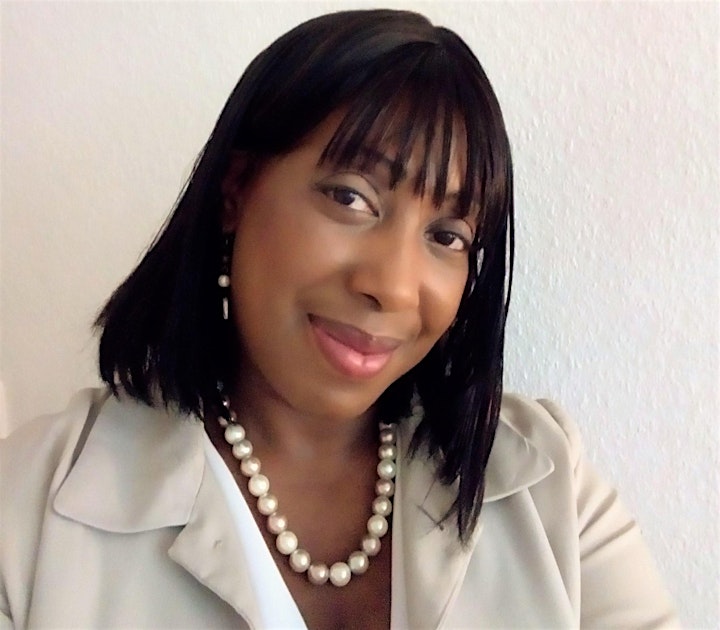 ABOUT YOUR FUNDING EXPERT / FACILITTAOR - LORNA LO P. STEWART
Lorna Lo P. Stewart is a multi-award-winning business, leadership and professional development consultant, mentor, trainer and international speaker. She is the CEO of LEAP Consortium, the UK Representative for the G20 Entrepreneurs Alliance, and a member of the Institute of Directors. Lorna is also the founder of the UK Access to Finance and Funding Show - which brings SME's into direct contact with a wealth of funders and investors. She has over 25 years' experience in business and possess a solid track record for supporting businesses and the people behind them to succeed.
High profile clientele and collaborative partners include,
NatWest Bank, Barclays Bank, Bank of England, High Commissions, Southwark and Lewisham Mayoral Offices, Local Authorities, Corporate Companies, Education Establishments, Department for International Trade, City Business Library, Brunnel University, UnLtd, Princes' Trust, The Arts Council and many more.
Specialisms Include:
Access to Business Finance and Funding
Business Sutainability
International Trade
Equality, Diversity and Inclusion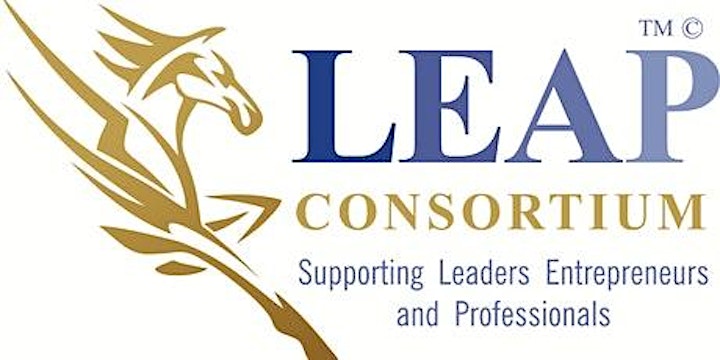 Date and time
Location
Refund policy
Organiser of ACCESS TO BUSINESS FINANCE & FUNDING: SECURE MAJOR FUNDING £250,000 - £1M
YOUR EXPERTS IN SUSTAINABLE AND PROFITABLE GROWTH
Supporting Leaders, Entrepreneurs and Professionals (Across All Industries/Sectors).
At LEAP Consortium, we understand the challenges faced by leaders, entrepreneurs and professionals operating across an ever-changing business landscape.  Our aim is to educate, inspire,  empower and encourage you to achieve your personal and professional goals.  We put you at the heart of everything we do and have created services based on what you told us are your wants, needs and desires.
To help you achieve success we have adopted a more rounded approach by:
Supporting, Developing and Sustaining:
You | Your Ideas | Your Team | Your Relationships
All of our activities have been created by a multi-award winning business, leadership and professional development consultant, with over 20 years experience.  They are delivered exclusively by experts to make sure you receive first class services.  We also work with a wealth of partners across various sectors and industries to maximize your opportunities.
WE HELP YOU TO:
Grow in Confidence and Maintain Focus
Attain Financial Stability/Personal Wealth
Increase Sales/Profit/Brand Awareness
Secure Finance/Contracts/Tenders
Develop Your Leaders/Managers/Staff
Build Mutually Beneficial Relationships
Enhance Product/Service Quality
Improve Internal Business Systems
Create and Implement Strategic Plans