Description
This event is sold out, we will be live streaming talks on the Creative Edinburgh facebook page.
Access to Finance Forum: More than Money
Date: Tuesday 21st February
Time: 9.30am-4pm
Venue: CodeBase, 38 Castle Terrace, Edinburgh, EH3 9SJ
Tickets: Free (light lunch and refreshments provided)
Overview of the day
Creative Scotland (CS), Social Investment Scotland (SIS) and Creative Edinburgh will join forces to run a one-day Access to Finance Forum: 'More than Money' which will include micro talks, panel discussions, case-studies and networking.
A forum to build knowledge and understanding of alternative financing and financial models for Scotland's creative and cultural organisations, we will create space for debate, critical thinking and help to build confidence. This forum aims to support the growth and strengthening of Scotland's creative community. To view the Creative Scotland, Creative Industries Strategy 2016-17.
The day will be made up of talks and engaging practical sessions, to consider the future of funding and explore alternative routes. We will create an accessible space to have honest exchanges about funding, investment, peer to peer models and crowdfunding.
Event Schedule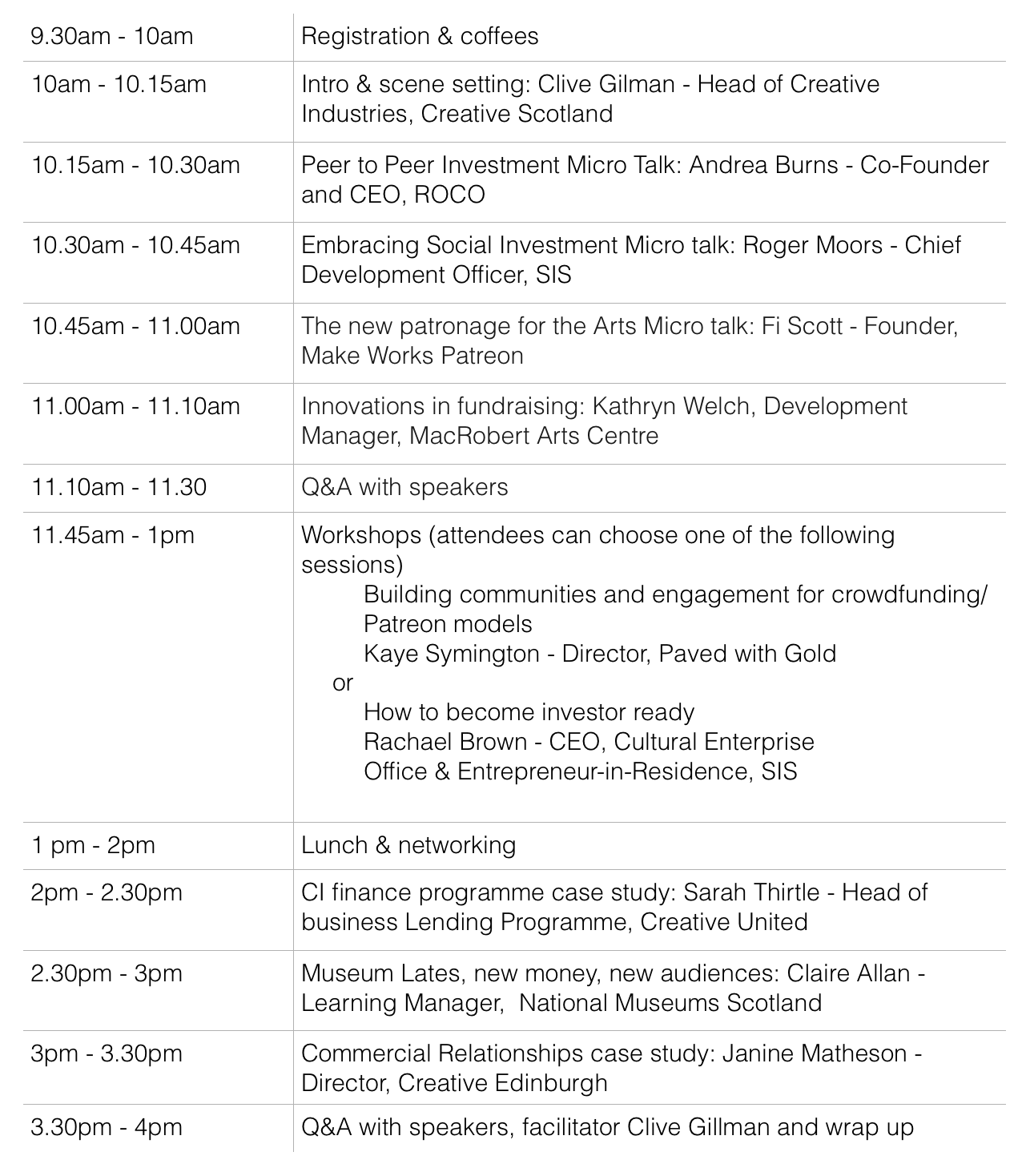 We are delighted to welcome the following speakers;
Clive Gillman [Creative Scotland]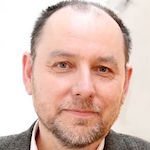 Clive Gillman works as the Director of Creative Industries for Creative Scotland, the public body that supports the arts, screen and creative industries across all parts of Scotland on behalf of everyone who lives, works or visits here. Clive has a background in contemporary art and media, having worked as a freelance artist and as well as helping to establish a number of creative companies before taking on the role of Director of Dundee Contemporary Arts (2005-2015). Follow Clive @cliveg2.
Fi Scott [MakeWorks]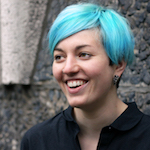 Fi is a manufacturing geek, designer and founder of Make Works. Frustrated at not knowing where to get things made, Make Works started factory finding in Scotland in 2012 and have since visited, interviewed, filmed and photographed over 200 manufacturers, material suppliers and workshop facilities - that are all too often hidden away in industrial estates or difficult to find online. The core focus of Make Works is making these manufacturers easier to access by providing an open directory of manufacturers with in-depth information, photography and short films. Follow Fi @Fimakeswork .
Kathryn Welch [Arts fundraiser and Core Social Fellow]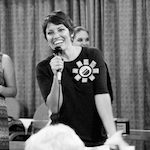 Kathryn is a Development Manager, Fundraiser and Communications Manager with experience across the arts, youth work, education, women's and community development sectors. She is Trustee of a rape crisis centre, Founder of a live community crowdfunding event, and a freelance Grants Assessor for a community foundation. As Development Manager at Macrobert Arts Centre, Kathryn raises and manages income from trusts, individuals and business partnerships, as well as leading work on impact and evaluation and partnership development. For the past 18 months Kathryn has been leading a research project to find, collate and share innovative fundraising practice. She is a 2017 Clore Social Leadership Fellow. Follow Kathryn @kathryn_welch_.
Kaye Symington [Paved With Gold]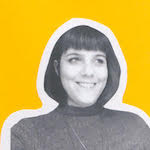 Kaye runs Paved With Gold a creative marketing consultancy that help makers around the world get their products into the hands of people who love them. From end-to-end Kickstarter campaigns to bespoke digital marketing and PR services, Paved With Gold work with passionate founders across design and tech to turn products into businesses and businesses into community-centric brands. From creating and growing the social presence for Doctor Who to building and growing successful start-up brands, Kaye is a multi-disciplined, results-driven marketer with a real knack for creating exciting ways for people to engage with brands on and offline.
Follow Kaye @pavedwgold.

Rachael Brown [Cultural Enterprise Office]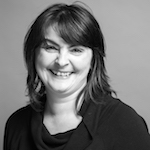 Rachel is a leader within the creative and social enterprise sector who thrives on solving problems and turning ideas into reality. She's currently Chief Executive at Cultural Enterprise Office. She is also Future Leader at Entrepreneurial Scotland, Social Entrepreneur in Residence with SIS, Chairperson at Youth Theatre Arts Scotland and Fellowship Councillor for Scotland at RSA. She previously spent over a decade at Impact Arts and has worked on joint ventures with the Scottish Government and leading agencies including Creative Scotland and Scottish Enterprise. Follow Rachael @RCreativeWorld.
Roger Moors [Social Investment Scotland]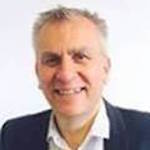 Following a career in banking, Roger moved into the realms of social enterprise, establishing two training/trading enterprises in England, designed to help and support those furthest from the workplace to regain confidence, learn new skills and secure employment opportunities. Having himself secured social investment to launch these businesses he returned to his interest in finance and now as Chief Development Officer at SIS, supports organisations across Scotland to understand the opportunities afforded by investment. With a personal perspective on both enterprise and investment he's keen to explain how finance can be the enabler for sustainability and the delivery of social impact. Follow Roger @socinvestscot.
Sarah Thirtle [Head of business Lending Programme, Creative United]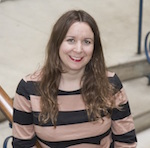 As Head of Business Lending Programmes at Creative United, Sarah lead on the strategy and partnership development for our access to finance and business support work. For the past two years this has focussed on delivering the Creative Industry Finance programme, which to date has provided 4,600 hours of free, expert business advice to 700 creative and cultural companies, and unlocked access to £1.2million of loan finance.
Follow Sarah @SarahCR8TIVEUTD
Claire Allan [National Museums Scotland]

As one of the Learning Managers at National Museums Scotland, Claire and her team devise engaging events and programmes across a range of audiences and museum sites. Her focus has always been around inspiring visitors by bringing collections to life, ranging from creating accessible interpretation and interactives in the National Museum of Scotland's natural history galleries to a vintage themed family event to showcase the 1950s working farm at the National Museum of Rural Life. As priorities across the cultural sector increasingly shift towards income generation and partnership working, the development of programme brands such as Museum Lates and Museum After Hours enable the museum to attract new audiences through unique museum experiences.
Andrea Burns [ROCO]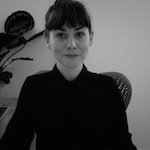 Co-Founder and CEO at ROCO, a creative co-op, Andrea is at the forefront of the movement to support small, independent and local businesses. To fund the ROCO venture, the team offered community shares to the public- starting from as little as £200. This allowed investors to buy into an ethical and community focussed company where all profits are reinvested into the business.
Janine Matherson [Creative Edinburgh]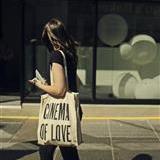 With over 10 years experience working in, and supporting those within the creative and cultural industries. Janine is also a freelance creative producer, visual artist and founder of Sierra Metro. Janine is part of the Desire Lines group and a British Council Pontignano Fellow.
---
This event is in collaboration and supported by Creative Scotland & Social Investment Scotland