Access to video games is so important for people with physical challenges
Sales Have Ended
Registrations are closed
This event is now closed for any further registrations.
Sales Have Ended
Registrations are closed
This event is now closed for any further registrations.
Why is access to videogames so important for people with severe physical challenges?
About this event
SPEAKER
Dr Dr Mick Donegan SpecialEffect Charity Founder and CEO
AGENDA
17.30 Presentation (London time)
19.00 estimated end
SYNOPSIS
In this talk, the 'SpecialEffect Charity' Founder and CEO, Dr Mick Donegan, will explain why he created a charity with a primary focus on access to videogames for people with severe challenges and the ways in which the charity has been welcomed by games developers from all over the world to help them to make their hardware and software more accessible to all.
He will use case studies to illustrate the transformational impact that access to video games can have on the quality of life of those his charity does its best to help. www.specialeffect.org.uk
SPEAKER BIOGRAPHY
Headline Speaker:
Dr Mick Donegan has many years of practice-based work as a teacher and an Assistive Technology Specialist. He has extensive experience in assessing, teaching, training, and supporting people with complex communication difficulties. Mick was Deputy Head of Wilson Stuart Special School in Birmingham and Deputy Director of the ACE Centre, Oxford. He is an Associate Senior Research Fellow at SMARTlab, University College, Dublin, and is Adjunct Professor in the Department of Assistive Design at OCAD University, Ontario.
During 2004-2009 he was the User Requirements Coordinator in COGAIN (www.cogain.org), a European Network of Excellence investigating the use of gaze control for people with complex disabilities. In 2007, he founded the charity SpecialEffect, which uses specialised technology to enhance access to video games and creative self-expression for people with a wide range of disabilities.
In April 2009, he was involved in SMARTlab's ground-breaking 'Duet for Eyes' performance at the Science Gallery, Dublin, during which two people with complex disabilities performed a musical duet using gaze controlled technology, accompanied by some of Ireland's leading professional musicians.
From 2010 he was an advisor for the European Commission funded T.O.B.I. (Tools for Brain-Computer Interaction) Project. From 2013 was an advisor for the BNCI (Brain/Neural Computer Interaction) Horizon 2020 Project (http://bnci-horizon-2020.eu).
Building on his collaboration with Tobii, a Swedish Company, to help develop the first of a new generation of gaze controlled computers back in 2003, he collaborated with SMI, a German company, in 2012 to develop a new, high-quality, low-cost gaze tracker called the 'myGaze' which, like Tobii eye gaze systems, have been sold in their thousands to severely disabled people all over the world, including people with locked-in syndrome, Motor Neurone Disease and spinal injuries. In 2013 he contributed to Assistive Technologies: Concepts, Methodologies, Tools, and Applications (published by IGI) and Brain Computer Interfaces in their Ethical, Social and Cultural Contexts (published by Springer in 2014).
From 2014, SpecialEffect's support for developers globally was further accelerated. 2018 proved to be a particularly eventful year during which the results of several years' work came to fruition. It was the year when Xbox's 'Adaptive Controller' hardware interface, developed by Xbox with help from SpecialEffect and others working in the field of games accessibility, was released. In March, at GDC, the world's major game developer conference in San Francisco, Mick was presented with an Xbox-sponsored award in recognition of SpecialEffect's global success in "Bringing Gaming to Everyone". In April 2018, after three years of development, SpecialEffect launched the world's first free-to-play interface which enables even the most severely disabled young people all over the world to play the universally popular game, Minecraft, by gaze control alone.
In December 2020, Mick's charity launched 'Eye Gaze Games', which is a suite of free-to-play online games for people whose only form of control is their eye movement. As a result, disabled people, wherever they are, will be able to meet and compete at chess, draughts and many other games with anyone, anywhere in the world.
Mick continues to be driven by a passion to capitalise on whatever technological opportunities might be available to reduce the gap between the potential and performance of all people with severe physical challenges to enhance their quality of life as much as possible, as effectively as possible.
His publications include:
Hoogerwerf, E-J., Desideri, L., Malavasi, M.,Rimondini, M., Donegan, M. (2014) in "Brain-Computer Interfaces as an Emerging Assistive Technology (AT): The AT Professionals' Perspective" in Brain-Computer-Interfaces in their ethical, social and cultural contexts. Springer ISBN 978-94-017-8996-7
Donegan, M. (2013) "Features of Gaze Control Systems", Chapter 54 in Assistive Technologies: Concepts, Methodologies, Tools, and Applications: Concepts, Methodologies, Tools, and Applications, IGI Global ISBN13: 9781466644229
Our events are for adults aged 16 years and over.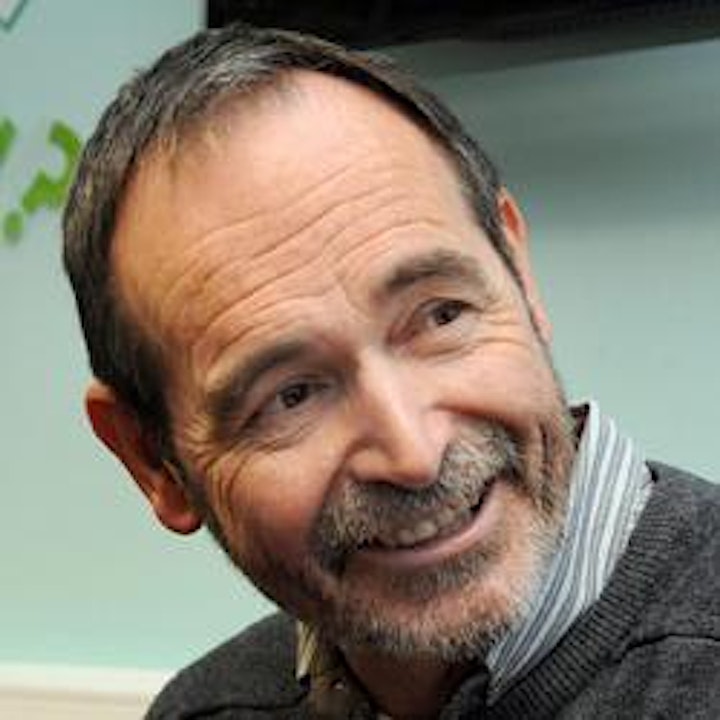 Organiser of Access to video games is so important for people with physical challenges
We are all responsible for ensuring technology-led change is safe and positive for everyone in society. At BCS we're committed to meeting this responsibility under royal charter.
That's why we set the highest standards of professionalism and best practice in the industry, share knowledge, and develop skills and capability tuned to our evolving digital world.
We've been supporting the technology industry since 1957 and our 73,000-strong membership spans 150 countries. Every member actively promotes IT professionalism and we provide them with career development opportunities and bring the community together to address the professional, ethical and economic challenges facing technology today.