Location
National Mining Museum Scotland
Newtongrange
EH22 4QN
United Kingdom
Description
Accessible Tourism or Inclusive Tourism, as it's also known as, is the term used to describe tourism that serves the needs of a full range of consumers. The Inclusive Tourism market not only encompasses people with permanent physical disabilities, but also families with young children and senior travellers.
The market has grown significantly over the last few years, with many businesses who cater for this market seeing higher occupancy rates and development of a loyal customer base who keep returning.
MBTAG (Midlothian Borders Tourism Action Group) are organising an event on Accessible Tourism on Tuesday 6th June. This event is FREE to attend, but you must be a tourism business in the Scottish Borders or Midlothian to attend. Simply register your details to attend.
---
Agenda for the day:
09.00 - 09.20hrs - Registration, Tea & Coffee
09.20 - 09.30hrs - MBTAG Welcome, Introduction and Update.
09.30 - 10.00hrs - Chris McCoy MBE – Equality & Diversity Manager & Head of the Accessible Tourism Project at VisitScotland "Moving from Compliance into the Market Place" Accessible Tourism is not all about compliance it is about the customer, and the opportunity to make money!
10.00- 10. 25hrs - "Boss lady at The Rings" - Moira Henderson, Owner - The Rings Accessible Holiday Cottage Fife.
10.25 - 10.55hrs - Coffee Break & Networking
10.55 - 11.10hrs - Hayley Burton, Respitality/ Short Breaks Development Officer - VOCAL - Voice of Carers across Lothian "Respitality: Breaking New Ground!"
11.10 - 1145hrs - Case Study Session
Lynda Dalgleish - The Royal Yacht Britannia - Hear Lynda talk about Inclusive Tourism from a Visitor Attraction perspective.
Jeffrey Hughes - Neatebox - "Welcome - Accessible Customer Service for Human Interactions"
Alison Brown - Beach Wheelchairs - 'On the beach together again'
Carron Webster - The EICC - Hear Carron talk about Inclusive Tourism from an Events Venues perspective.
"Accessible Tourism – Embracing the change"
11.45 - 12.15hrs - Steve Callaghan, Managing Director - Access to Adventure - "Accessible Adventure Tourism - a business worth getting into in every way!"
12.15 - 12.30hrs - Q & A
12.30 - 13.15hrs Networking and Light Lunch in the Exhibition Gallery
---
MORE ABOUT OUR SPEAKERS....
Chris McCoy MBE – Equality & Diversity Manager & Head of the Accessible Tourism Project at VisitScotland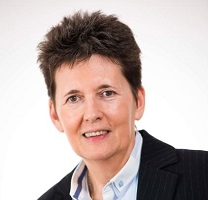 Awarded an MBE in the Queen's New Year's Honours List Jan 2016, for her contribution to social equality .Chris Heads up Equality & Diversity and Accessible Tourism for VisitScotland, implementing a business focused diversity strategy enabling VS to fulfill its corporate business objective of enhancing the visitor experience. For the last 4 years Chris has managed the very successful Accessible Tourism Programme for VisitScotland.
Chris asks the question: "Why are disabled people in the UK and in Europe continuing to find a lack of accessible tourism resources, 30 years after legislation, making it illegal to discriminate on the grounds of disability, was introduced?" "The answer is that disabled people and others with accessible needs, like seniors, are regarded as problems and part of a risk management solution, requiring expensive adjustments, and investment in infrastructure, but not as a valued customer, people with different abilities requiring a new and innovative level of customer service. The ability to provide a tourism experience requires an understanding of the person for whom this experience is designed and knowledge of their aspirations and capabilities to fully participate in that "experience". Creating a flexible accessible tourism product is vital to success and for that we need to involve senior and disabled people, and listen to them.
"We need to move out of compliance and into the Market Place."

---
Moira Henderson, Owner - The Rings Accessible Holiday Cottage Fife.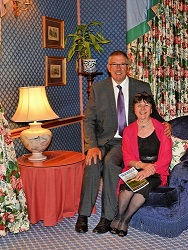 Moira trained as a nurse in Greenock and at the end of her training married and moved to Fife as her husband had started to work as a Lecturer in Agriculture at Cupar.
They had two children and her husband decided they would keep sheep (190 of them) so a crash course in lambing and Moira was a shepherdess. They were able to buy a small farm and then instead of flowers her husband brought her home 6 bantam chicks...... Long story but she had 17500 hens and was Chairperson for Scottish Egg Producers Association and fought the Food Standards Agency (with a positive result) Oh an then she had another two children! Family circumstances planted the seed for Accessible tourism and after 10 yrs planning during which they almost lost their grant twice, 5 yrs in the planning process, 6 planning committees a failed Planning appeal they finally opened The Rings in 2016.
The Rings is set in 90 acres of peaceful Fife farmland near Cupar. It has stunning views and rural walks across the Howe of Fife to the Lomond Hills.St Andrews is 20mins away, The cottages are flexible giving you the freedom to book as many or as few rooms as you would like to suit your needs. They want to enable all members of your family or group to have a holiday together .We offer the freedom of self-catering accommodation in a central location for your dream holiday in Fife.
Moira has also written a book called "The Journey to The Rings, you couldn't make it up" the sales of which go into the charitable side of their business and has enabled them to buy equipment which makes it possible or easier for guests with accessible needs to stay.
---
Hayley Burton, Business Development / Respitality Officer VOCAL - Voice of Carers across Lothian

VOCAL supports unpaid carers with the aim of making their caring role more manageable through one to one support, time off from caring and planning for the future.
Through Respitality VOCAL empowers carers to identify the difference that taking a break will make to them and encourages individuals to become 'break ready'. Respitality puts services in place enabling carers to take time away from their caring role and explore the exciting possibilities within the hospitality, tourism and leisure sector!
With the generosity of the sector VOCAL has supported circa. 160 carers since September 2016 to take a break from their caring role from an overnight stay and afternoon tea to visiting local attractions, spa days and group tours all having a positive impact on the health and well-being of carers.
Providers have also benefitted in a number of ways including; delivering on social responsibility, identifying a new income stream and marketing/ PR opportunities but most importantly recognising the 17% (788,000) of the adult population in Scotland who care for someone and showing them that they are truly valued.
---
CASE STUDY SESSION
Lynda Dalgleish - The Royal Yacht Britannia

The Royal Yacht Britannia has been rated by VisitScotland as Scotland's Best Attraction for the last 11 years and in TripAdvisor's UK Top 10 attractions since 2014. Lynda will highlight how this success is driven by their ambition to provide the highest standards of customer experience to every visitor, regardless of age or ability.
One of the most famous ships in the world, The Royal Yacht Britannia, once The Queen's floating palace, is now an award-winning visitor attraction and exclusive evening events venue, berthed in Leith, Edinburgh. 350,000 visitors from around the world step aboard each year to follow in the footsteps of royalty to see where kings and queens, world leaders and celebrities were entertained, from Frank Sinatra and Elizabeth Taylor to Presidents Mandela and Clinton.
With considerable experience in both the public and private sectors, Lynda has headed up the Marketing team at Britannia since 2011, increasing visitor numbers by 40% in five years. Previously at the Scottish Seabird Centre, she helped to position the centre in North Berwick as a leading UK wildlife attraction and, as Head of Communications for Sport Scotland for five years, was responsible for the rebranding of Scotland's national sport agency.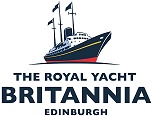 Jeffrey Hughes - Neatebox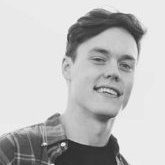 Neatebox: "Inclusive and Accessible Technology Built for People." Neatebox provides assistive technology that promotes inclusion and accessibility from customer service and retail to tourism and transport.
Jeffrey is the lead in creating an inclusive and accessible experience at Neatebox. Specialising in digital marketing, user experience, content accessibility, and mobile application marketing strategies across industries such as tourism, customer service, and transport.
Alison Brown - Beach Wheelchairs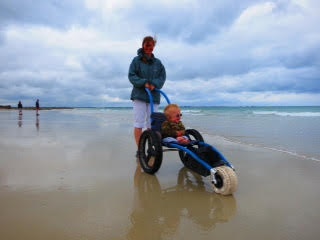 Beach Wheelchairs is a Scottish Charity which believes that everyone has the right to enjoy our beautiful beaches. We provide beach wheelchairs for children and adults and a beach walker for loan free of charge from our Beach Hut at North Berwick Harbour, East Lothian. We have a fixed outdoor hoist to allow wheelchair users to transfer from their personal wheelchair into one of our specially adapted wheelchairs. We are actively looking to expand to provide beach wheelchairs for hire at other beaches in Scotland.
After the experience of having a holiday in France with my son and loaning a beach wheelchair which allowed us to roam freely on the beach for the first time I was really enthused to start up something similar in East Lothian. A fantastic group of people got together from this initial idea and together we managed to get this project up and running, with everyone giving freely of their own time and energy - which never seems to run out! It has been a great experience on a personal level too and just the kind of challenge I needed after making the decision not to return to work after my son was born. It has also been a powerful insight into how generous people can be with their own time to help other people experience again the pleasure of being on the beach with family and friends. I also enjoy volunteering at the Fraser Centre in Tranent at their over 50s New Age Curling sessions and at Kidzone - the special needs playgroup based in Tranent. In my free time I like to spend time outdoors, occasionally go climbing and like popping along to the odd Zumba class!

Carron Webster - The EICC ( Edinburgh International Conference Centre )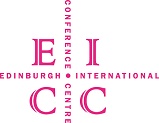 "Accessible Tourism – Embracing the change"
EICC's mission to become world's most socially-responsible venue.Having completed its most prolific year, Edinburgh International Conference Centre (EICC) is looking ahead to new ambitions.
EICC hosted its highest levels of events and delegates in its 21-year history during 2016, while achieving its greatest economic impact level of £51.6 million. With the 2016 successes standing them in good stead, the EICC team now looks ahead to becoming one of the world's most socially-responsible venues. This comes on the back of a spate of awards for their commitment to environmental standards and accessibility.
Marshall Dallas, Chief Executive of EICC, said: "While the team and I are satisfied with the 2016 numbers, perhaps our greatest achievement is our increasing reputation as one of the most accessible and environmentally sound conference centres worldwide, a growing reputation that has helped secure significant international association and corporate business."
Enhancing accessibility measures became a focus for EICC in 2016 ahead of hosting two major conferences which centred on inclusiveness. The XI Autism-Europe International Congress in September saw EICC being recognised as the second building in Edinburgh to achieve an Autism Friendly Award. Then in October, over 1,000 delegates gathered for the Rehabilitation International World Congress to discuss making the world a more inclusive place. With fifty of the delegates being wheelchair users and 200 having various disabilities, the EICC invested in company-wide disability awareness training and adapted facilities and processes to create an inclusive environment.
It was exciting to join the EICC 2 years ago and work for an organisation that truly embraces accessible tourism, and not just for compliance purposes. Having both a daughter and brother with Asperger's I was keen to be actively involved in the EICC's strategy to achieve Autism Accreditation in advance of the XI Autism-Europe International Congress. This involved working with the Operational team to identify all customer touch points where we could make a difference to all customer's experience of the venue. The highlight was doing a "treasure hunt" of the EICC by 12 pupils from St Thomas of Aquin's high school, with a wide range of abilities and needs. Their enthusiastic, and often direct, feedback was enlightening and lead to all staff receiving training direct from the NAS in advance of the conference.
---
Steve Callaghan, Managing Director - Access to Adventure - "Accessible Adventure Tourism - a business worth getting into in every way!"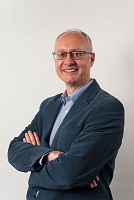 Steve has worked in natural and cultural heritage management for 35 years, mainly within Scotland. Prior to setting up Access to Adventure, he was Assistant Director with National Trust for Scotland, in charge of their 50 countryside and island sites. His NTS roles followed 8 years as Head of Heritage for Orkney.
Steve started in Forestry, before acquiring qualifications in teaching environmental studies, in business management and in museum studies. He is a Fellow of the Museums Association and represented Scotland on their Full Council for 6 years.
Steve has experience of various disabilities within his wider family and this led to his decision to start Access to Adventure, to provide ways in which people with specific needs could access Scotland's countryside and the fun and challenges to be found there.
Access to Adventure is a new holiday company, based in Fife but covering Scotland. It has a large and growing database of accommodation providers and outdoor activity providers that have been vetted for accessibility in its broadest sense - are they wheelchair friendly? autism friendly? dementia friendly? etc. It is the attitude that matters most, as the practical barriers to access can usually be overcome with a willingness and some creative thought.
With over 100 accommodation providers and 140 activity providers now on the database, there is good coverage of most of Scotland and rewarding, inclusive holiday packages can be put together with the client group to best suit their specific needs. The web site gives more detail at www.accesstoadventure.scot
"Accessible Adventure Tourism - a business worth getting into in every way!"
---
How can I contact the organiser with any questions?
Please contact Jemma Reid, Project Manager of MBTAG on jemma@mbtag.uk should you have any questions or need to cancel due to other commitments.
Please book to avoid disappointment, spaces served on a first come first serve basis. If for any reason you are unable to attend please ensure you give us notice so your space can be reallocated and catering can be advised.
Please note this event is for Tourism businesses in the Scottish Borders and Midlothian only.
*Please note that your details will be added to the database so we can contact you about future events and opportunities.
---
Engaging with both the wider tourism sector outside of the Borders Railway corridor and businesses along the line, the two year MBTAG project has secured £150,000 from the Borders Railway Blueprint Group, and a further £200,000 from Scottish Enterprise's Tourism Destination Development Fund to implement the plan.
A private sector led initiative in partnership with Midlothian Council, Scottish Borders Council, Midlothian Tourism Forum, Scottish Borders Tourism Partnership, ScotRail and VisitScotland, MBTAG has pledged to work collaboratively with local businesses over an initial two year period. This activity will build upon the success of the Borders Railway Tourism Development Programme which has been delivered since September 2015.
'Borders Railway Blueprint', a partnership project led by Scottish Enterprise, Scottish Government, Transport Scotland, VisitScotland, ScotRail and Scottish Borders, Midlothian and City of Edinburgh Councils. The Blueprint sets out an ambition to maximise the economic benefits of the Borders Railway, transforming tourism, business and investment opportunities for communities along the new rail line.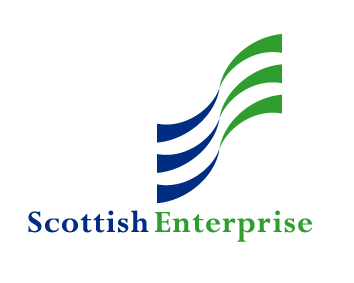 ---