About this Event
Sara Kay, Laughter Yoga Ambassador and Teacher, will be teaching the Accredited and Certified Laughter Yoga Leader Training Course from 3-4 October 2020
Step out of your comfort zone a little (everyone on the course will be doing that so you won't be alone). The right time is now!
Through this course you will:
- Discover Laughter Yoga and how it is used a well-being tool - to use throughout your life and encourage others to do so.
- Find out why laughter is the best medicine and has far more health benefits than you ever knew.
- Bring Joy into your life in a magical way.
- Glow from the inside out!
- Become part of the Laughter Yoga community - genuine friendly positive like-minded people
Leader Training is an immersion training into the world of well-being Laughter Yoga (laughter with deep breathing).
This 2 day official certificated course allows you to run your own Laughter Clubs leading to running workshops anywhere in the World (experience is through running your own Club). .
The original Laughter Yoga course as devised by Dr Madan Kataria in 1995, which has spread to over 100 countries!..... "Laughter Yoga is a single exercise routine with reduces physical, mental and emotional stress simultaneously" - Dr Madan Kataria, Founder, Laughter Yoga
---------
Beware laughter is really contagious ... and we "guarantee" you will feel amazing after 2 days of this very special course.
---------
Suitable for healthy adults 18+ years. Contraindications are advised on email after booking. Contact us if any questions. Clothing - loose and comfortable required. Refreshments will be provided but not lunch - which can be brought in or purchased in the cafe at the venue.
RSVP now - as places are limited. When booking on Eventbrite you will be emailed a booking form - payment can be made via Eventbrite or alternatively by BACS or Paypal by contacting Serious Laughter Yoga.
Questions? contact Serious Laughter Yoga on 07974778091 or email seriouslaughterinfo@gmail.com
Please note: Limited spaces available on the course so early booking definitely advisable.
Accommodation: There are plenty of fantastic places to stay in Manchester (hotels/air bnb) should you need. The closest to the training venue are YHA and the Castlefield Hotel.
Email Sara Kay at seriouslaughterinfo@gmail.com and we can provide you with car park details (£2-£6/day).
Manchester is easily accessible by train and this is recommended if possible.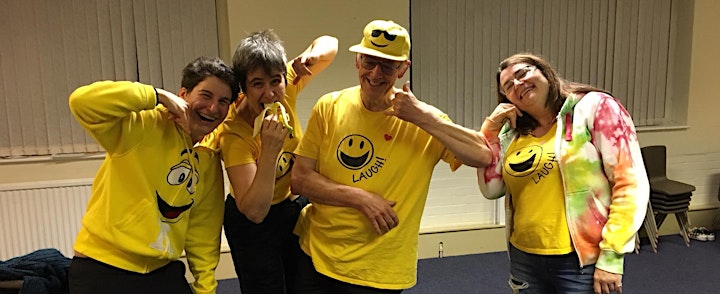 We have taken life too seriously, and the time has come now to take laughter seriously - Dr Madan Kataria, Founder, Laughter Yoga
A day without laughter is a day wasted - Charlie Chaplin
Laughter is an instant vacation - Milton Berle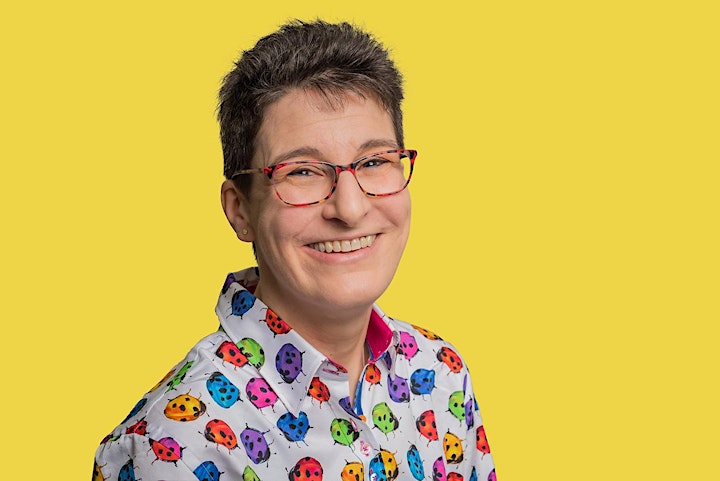 Sara Kay, Laughter Ambassador and Laughter Yoga Teacher
(photo taken by Martin Hambleton photography)