Description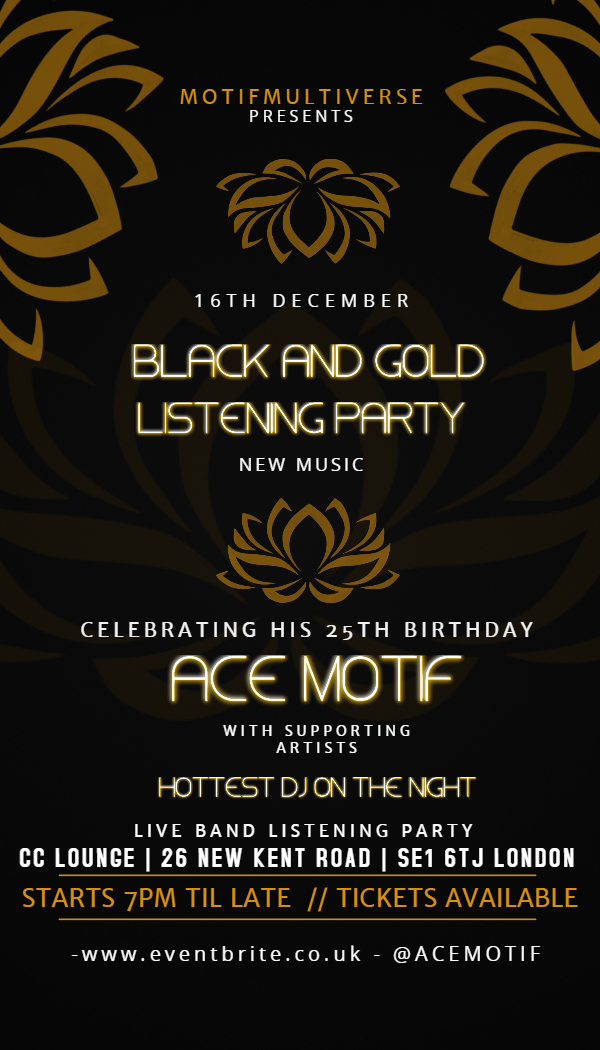 This December, Ace Motif is celebrating his 25th Birthday in Style. With a black and gold theme, and the hottest DJ in town on the night Ace Motif wants you to celebrate it with him. Not only is it a night to party but Ace Motif has something special planned; His Live Listening Party! Yes!! Ace Motif is going to showcase a collection of new music live with his band on the night alongside the support of some of the most talented artists in the UK. To be the first to hear Ace Motifs music, grab a ticket now – since the EP launch party, demand has been high, so I wouldn't waste ANY time!!
ALL GUESTS ARE EXPECTED TO DRESS IN EITHER BLACK AND/OR GOLD!!
There will be a fantastic host to bring you plenty of joy and laughter. It's the best of both world when your with Ace.
Tickets can be delivered to you!! Call 07491726485
Please Note: This is a GUESTLIST only event!
MotifMultiverse©