Description
Are you interested in experimenting with new problem-solving, team-harnessing, creativity-nurturing tools?
Do you need help in moving from "I have an idea" stage to "I have a value creating solution" stage?
Are you interested in applying Design Thinking tools for this purpose?
In this workshop, experts will guide you through a canvas, The Idea Arc -- a distilled visual of the design thinking process, that will bridge the pre-ideation/ideation phase with prototyping. With a Design Thinker mindset, this tool focuses as always on the end-user, your intended customer.
Join us this Saturday, the 22nd of June, for the third workshop of ACE Saturdays 2019 - BioEscalator Business Toolkit to learn about and apply this novel innovation tool, the Idea Arc.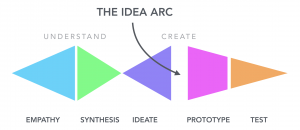 Very often individuals and companies don't have a problem in coming up with ideas; instead, they have difficulties in pursuing the right ones. In a fast-paced highly competitive business world, ill-defined ideas are often prematurely discarded by faulty screening criteria and risk avoidance strategies or pursued only to fall short of a viable business later in the process of building the venture.
Using the newly developed Idea Arc canvas, participants will de-risk the ideas whilst:
Understanding the users' pains and needs
Shaping and refining raw ideas into user-centric solutions
Getting a flavour of prototyping and testing solutions
all with the guidance of Design Thinking experts Alejandro Lecuna, Liliana Lambriev and Joost Alleblas.
On the Day
09:00-09:30: Registration
09:30-10:00: Welcome from Innovation Forum Oxford
10:00-11:30: SESSION I
11:30-12:00: Break and Networking
12:00-13:30: SESSION II
13:30-14:30: Lunch and discussion
14:30-16:00: SESSION III
16:00-17:00: Closing
17:00-18:00: Drinks, Nibbles and Networking
Speakers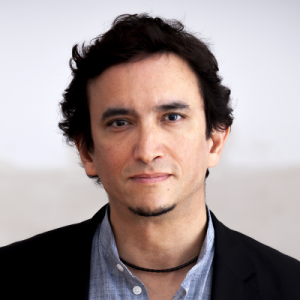 Alejandro Lecunais a Berlin-based innovation designer, inventor, entrepreneur, and academic. In his design career, spanning over 25 years, he has consulted for large corporations, non-profits and start-ups within various industries (i.a. telecommunication, finance, education, automotive, digital) enabling them to conceive, evaluate and realize innovative ideas. Today he is Chief Design Officer of Takeoff.com, a well funded eGrocery start-up based in Boston which brings together online ordering technology with robotic product handling. Alejandro has taught user centered design in Europe, South America and Asia. His teaching career started at the International Master of Integrated Design at Anhalt University of Applied Sciences in Dessau. He later founded and became Head of Programme of the Master of Strategic design at the Design Academy Berlin, bringing research-based design, methodology and strategy together under one programme. He is Visiting Professor at the Hasso Plattner Institute's D.School in Potsdam where he teaches Design Thinking. Today, Alejandro is Professor for design and innovation at the University of Applied Sciences for Engineering and Economics in Berlin. His research focuses on the impact of design tools for supporting the collaborative creative process and for learning the design thinking mindset.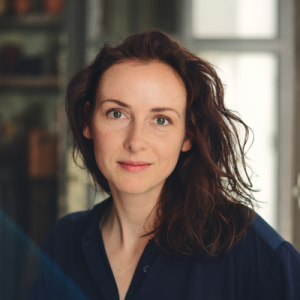 Liliana Lambriev is a freelance strategic & graphic designer, who got her start over twelve years ago in advertising and the international film industry. Here she specialized in developing concepts and prototypes for contemporary and period graphic props that were essential to the movie's plot and setting. Her experience in the film industry has translated directly into her work with complex consumer and business opportunities. Both require intense research, analysis, and the ability to transform concepts into tangible outcomes. For the last four years, Liliana has been working in Human-Centered Design, using elements of Service Design, Business Innovation, and Design Research principles to be able to design with great impact for a client base in Germany, Scandinavia, United Kingdom, Brazil, and beyond. Her career path has led her through a variety of industries (e.g. aviation, finance, insurance, entertainment, sports and healthcare), and given her the opportunity to facilitate Design Thinking workshops for Fjord, HPI Academy, Oxford Foundry, and Oxford Innovation Forum. Looking at design in a broader social context allows her to connect strategic thinking, visual communication, and empathetic storytelling to create useful and meaningful solutions to the ever-changing challenges of our world.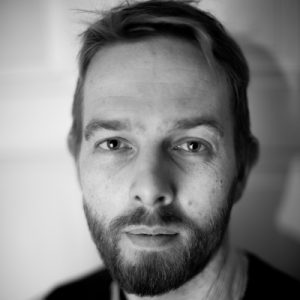 Joost Alleblas studied at the Erasmus University Rotterdam, the University of Amsterdam and ESSEC-Paris. He obtained a master in both Philosophy and Economics. Currently he's pursuing a PhD in the philosophy of technology at TU Delft, investigating how design can cope with changing moral values in societies and users. Joost has published on Virtual Reality and Nature (2016), Surveillance and Singapore (2019). He teaches Design Ethics in Dessau (Hochschule Anhalt) and at the design akademie Berlin. His focus is on ethics in Design and the effects of emerging technologies on society and individuals. He is interested in discovering how philosophy can help designers be reflective on the side-effects of their innovations and improve on their analyses of the future and their place in the future.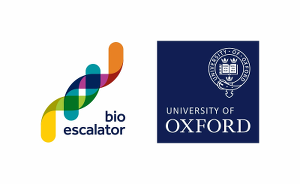 This event is hosted in partnership with the Oxford BioEscalator
The BioEscalator is a hub for new and developing life science innovations, with flexible lab space is available for small and growing biomedical science companies.
This 2019 series is also supported by University of Oxford KE Seed Fund, MRC Proximity to Discovery fund, and the University of Oxford Medical Sciences Division.