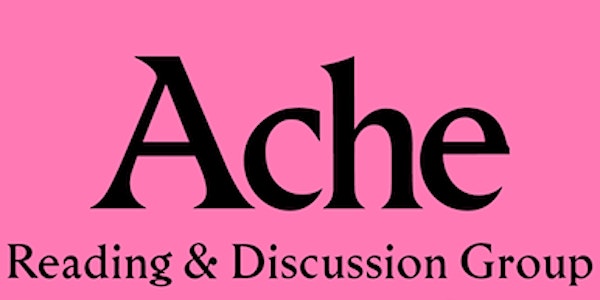 Ache: Reading + Discussion Group
Ache invites you to our first ever Reading & Discussion Group on Saturday 16th March.
About this event
Ache invites women and non-binary artists, writers and academics creating work broadly in the fields of illness, health, bodies and pain to join us for our first Ache Creative Community Network meet up on Saturday 16th March 2019 at MayDay Rooms*.
The Ache Creative Community Network aims to be a place for writers and artists to come together and share ideas, engage in a supportive workshop and create interesting collaborations and partnerships with others working in these important but often overlooked fields.
This first meeting will be a fun and informal opportunity to meet others interested in being part of the ACCN, to open discussions around the themes associated with Ache and to plan the direction of future meet ups. We will begin with introductions followed by a short discussion around themes inThe Yellow Wallpaper followed by discussion. Conversation, snacks and light refreshments provided!
If you have any questions, please drop us an email: helloachemagazine@gmail.com
*We will be in The Screening Room, which provides ambulant disabled access.