Achieving a Targeted Career Move with Daniel Porot
Description
The stakes are high for many career decisions. Smart career strategy reduces risk in two main ways: first by validating new career paths with real-world research; second by developing a range of options for job targets.
In this webinar Daniel Porot will explain how these two approaches allow you to target and achieve fulfilling careers. We will cover:
Techniques to define/generate fulfilling/dream jobs (titles and fields)
Networking to validate your choices (PIE method)
Creating a targeted résumé (CV)
Strategies to value your past achievements
We will also discuss how to develop options for job targets while avoiding seeming unfocussed. Everyone on the webinar will be able to define five job targets (two that you love, a Plan B, one "just in case, one "copy / paste") and the option of working as an independent consultant.

About Daniel Porot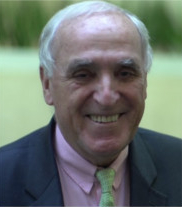 Daniel Porot lectures on career design and job hunting at INSEAD, Columbia, IMD, Kellogg, London Business School, Stanford and Wharton. Daniel co-taught Richard N. Bolles' (author of What Color Is Your Parachute?) two-week summer workshop for 20 years. He has trained more than 115,000 people in 60 countries and has enabled over 2 million people to be trained using his methods. He is the author of 22 books (including four US and European bestsellers). More information (and free careers materials) at www.Porot.com/