Actions and Detail Panel
Achieving Best Practice in EYFS
Tue 14 February 2017, 09:00 – 16:00 GMT
Description
Overview
This course will look in depth at the what, how, when, where and who of teaching in EYFS and how, when all these pieces are joined together, best practice can be achieved. Discussions will also be held around effective and successful transition from FS1 into FS2 and from FS2 into Year 1. There will be opportunities for professional discussion, active learning, putting theory into practice and visiting the Foundation Stage Unit.
The course will include:
The statutory requirements of EYFS - the content of the EYFS curriculum, what the Seven Areas of Learning and the Characteristics of Effective Learning look like in practice, OFSTED guidelines - the "what."
The delivery of the EYFS curriculum, the balance of adult and child-led activities, active learning, indoor and outdoor learning, using effective, purposeful observations to feed planning, making and using formative and summative assessments – the "how."

Looking at timetabling, structures and routines to ensure an appropriate balance of adult-led inputs and child initiated learning – the "when."

Learning Environments, resources, indoor and outdoor environments – the "where."
The role of the adult in EYFS, the teacher, effective deployment of support staff and working in partnership with parents – the "who."
Effective, sensitive and successful transition from FS1 to FS2 and from FS2 into Year 1 – the "what next?"
Course Leaders: Jo Mould and Ben Greene
Jo Mould and Ben Greene are FS1 and FS2 Leaders respectively and both lead the EYFS Unit at Robert Wilkinson Primary Academy in York. They have worked closely together to build an excellent and successful Foundation Stage Unit that currently has approximately 140 on roll. Both Jo and Ben are Specialist Leaders in Education, working for the Ebor Academy Trust School to School Support Teams and both are heavily involved with Initial Teacher Training for the Ebor Teaching Schools Alliance as host teachers, mentors and workshop leaders. Jo is also a School Based Link Mentor and the Assistant Director for the Primary programme. Both have taught a variety of age ranges across all Primary phases but both have a passion for high quality, engaging, challenging Early Years teaching and learning.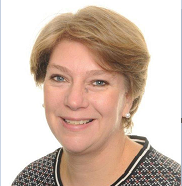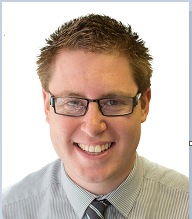 Course cost : £95
Payment can be made by credit/debit card, cheque or invoice