Description
With the London 2017 World Para Athletics Championships starting in just a few day's time, the world's best para-athletes are descending on the Capital City to perform back in the 2012 Stadium once again. For many it will be the culmination of a lifetime ambition and focus on their training and development, competing in a showcase event that will be the largest ever staged outside of a Paralympic Games.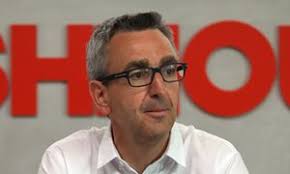 Their dedication can also teach us 'mere mortals' much about ourselves and our approach, and how we can adapt the principles of excellence seen in Paralympic sport to achieve more in our everyday lives. At the same time we can also learn some more about how we view the world and those around us, and realise how our perceptions sometimes prevent us from focusing on what is possible rather than what is not.

That's exactly what we'll be discussing on our next panel featuring Tim Hollingsworth, CEO of the British Paralympic Association and his colleague Phil Smith (Head of Games Services), together with one of our Greatest ever Paralympians, Dave Clarke. Together they will bring to life the way in which the BPA not only seeks to drive excellence within the ParalympicsGB team at the Games, but also benefit from the athletes' relentless search for their personal best.

They will present an overview of the Paralympic movement and what exactly they do in the build up to and during a Games to ensure their athletes are able to give their very best and how that translates into a higher purpose and supports the BPA's vision to "through sport, inspire a better world for disabled people".