ACOUSTIC TRIANGLE - - - Malcolm Creese, Tim Garland & Gwilym Simcock
Malcolm Creese, Tim Garland & Gwilym Simcock. A very special reunion of a very special jazz ensemble.
About this event
Malcolm Creese double bass
Tim Garland bass clarinet, saxophones
Gwilym Simcock piano
Acoustic Triangle is a unique trio of virtuoso jazz musicians with an accessible and engaging approach to live performance. Their music contains a wide variety of influences- from ancient themes and folk styles through impressionism and the jazz era to post-modernism. Emphasis is put on melody, extended structured composition, spontaneous improvisation and thrilling interaction between the players. Last year marked twenty years of performing together as one of the most original and respected British ensembles, having recorded four albums and performed in major concert venues and festivals all over the world – always without amplification. Tonight we are pleased to celebrate with them.
Adventurous, eclectic, frequently breath-taking… three undisputed masters of the game. The Guardian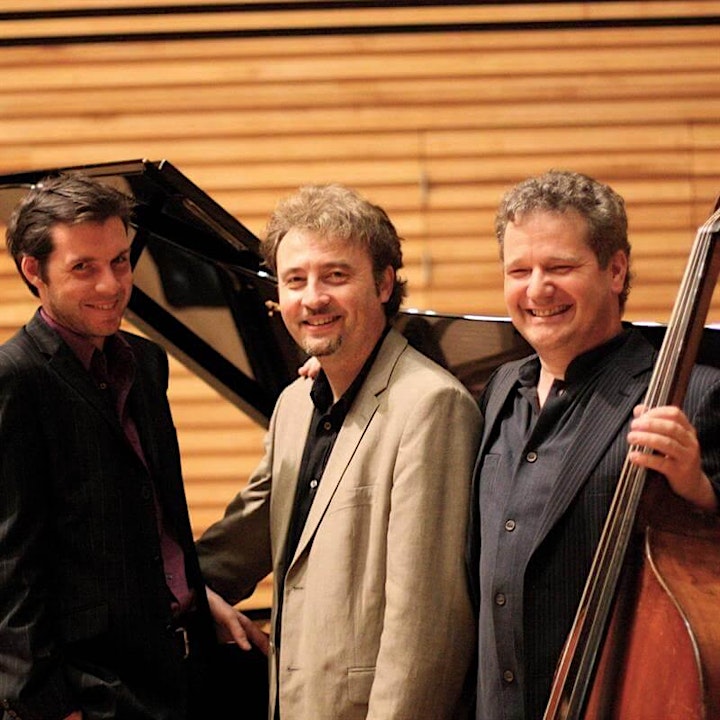 Organizer of ACOUSTIC TRIANGLE - - - Malcolm Creese, Tim Garland & Gwilym Simcock