Description
We are pleased to invite you to the upcoming ACP YPN Professional networking with UNIDO Director Yvetot Christophe, on April 11th at the Radisson Red from 6pm.
Christophe Yvetot is the Director of the United Nations Industrial Development Organization (UNIDO) Representation Office in Brussels. An international lawyer, Christophe Yvetot has occupied several senior positions in international organizations such as Chef de Cabinet in the Agence de la Francophonie and Policy Officer in the office of Mr. ElBaradei in the International Atomic Energy Agency (IAEA). He then joined UNIDO as Donor Relations Officer, in charge of major donors, including the EU.
The UNIDO Brussels Office also covers the cooperation with Belgium, Luxembourg and the Africa, Caribbean and Pacific Group of States. Mr. Yvetot has particularly been very active in the framework of the Africa-EU partnership in supporting the recognition and implementation of important policy frameworks such as the strategy for the "Accelerated Industrial Development of Africa" (AIDA), the "African Agro-industry and Agribusiness Initiative" (3ADI) as well as the "Pharmaceutical Manufacturing Plan for Africa" and its Business Plan. He has actively participated in the various Africa-EU Business Forum (Nairobi, Tripoli and Brussels) and contributed to the growing recognition of Industrial Cooperation and Development as an important component of the partnership between Africa and the EU.
Program
Brief presentation by Director Yvetot Christophe (15 - 20 minutes) on UNIDO and SDGs 9

Interactive discussion with ACP young professionals (Q/A: For a fruitful exchange; you can already send your questions to acpypn@gmail.com. The first 20 questions will be guaranteed a response!)

Networking
Entry fees: Free for members & 5€ for non-members
All participants are required to registered.
Looking forward to seeing you there!
ACP YPN Team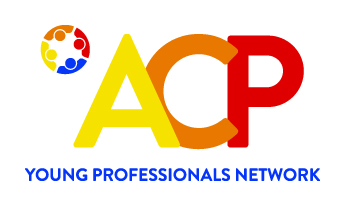 ACP Young Professionals Network • Brussels 1060 • Belgium
***Please note that by taking part in this event you give your permission for ACP YPNto use your image on any future newsletters or promotional materials. We will only use your image to promote similar projects and events of benefit to young professionals or related to ACP YPN. Please make clear in advance if you do not wish your image to be used by ACP YPN***
Organiser of ACP YPN Meets with UNIDO Director Yvetot Christophe
ACP Young Professional Network (YPN) organises monthly Ambassador's Roundtable series with Brussels-based Ambassadors from African, Caribbean and Pacific countries.
ACP YPN Ambassador's Roundtable series are intimate round-table events that provide raw insight on key issues impacting ACP-EU and international relations.