About this Event
The Class
Acroyoga is blend of three disciplines - acrobatics, yoga and Thai massage. Working with a partner or in groups Acroyoga is a playful approach to exploring the mechanics of yoga, balance and trust.
During the class we will explore:
In a typical class we will work dynamically and build strength through yoga sequence and training exercises before moving to more acrobatic partner work. The class will finish with more therapeutic cool-down practice, incorporating Thai massage and passive Acro poses. You do not need a partner for AcroYoga and is open to all levels.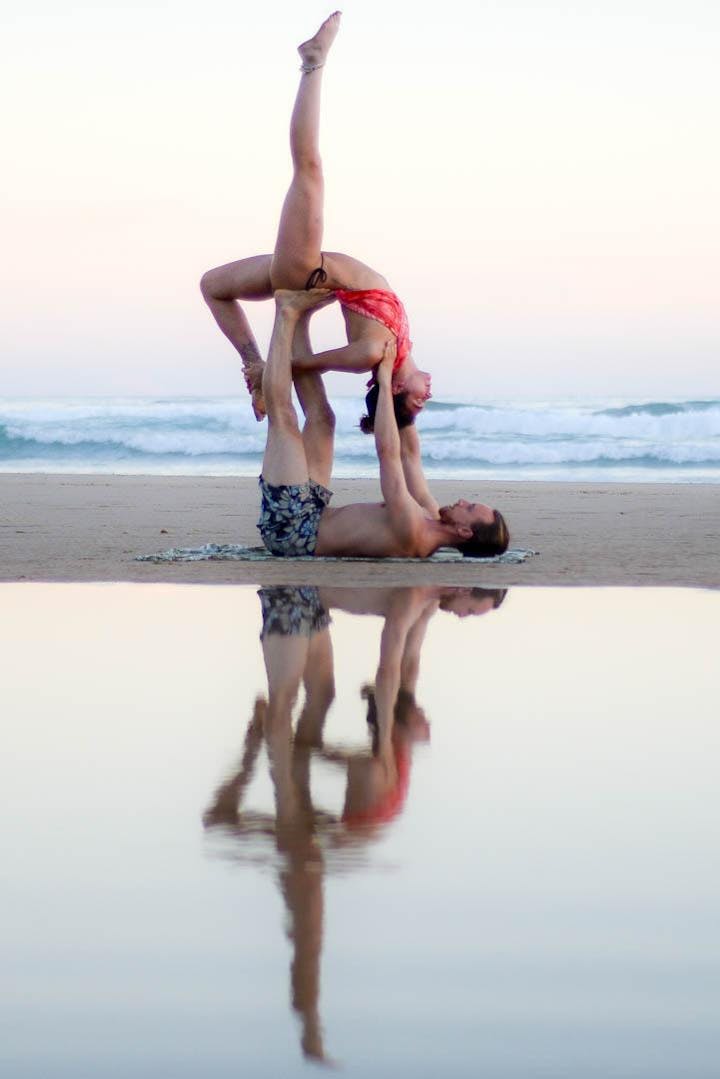 Why AcroYoga?
The main benefits are that you will replace any stress, disconnection and tension with connection, meaning, fitness and fun! You will learn more about one another in an hour of practice than a year of conversation.
Learn sequences you can take home with you, connect on a deep level, play and have a laugh together whilst spending quality time together with your partner. You don't need to be a couple - you'll feel the benefits whoever you do your practice with. But if you want to go to a deeper level with your partner as a couple, this might just be the perfect tonic.
Build trust, improve communication, feel the healing power of touch and learn new skills that complement living a mindful and conscious life. And snap some impressive selfies while you build up eachother's confidence!
Benji and Rose bio
We are a yoga teaching couple. We met through our yoga practice in Edinburgh in 2017 and have since become passionate about more than just our yoga practice... enter AcroYoga, we have participated in many AcroYoga workshops and immersions. We love the practice of AcroYoga for bodies, but also for the way it has helped us communicate better even under challenging circumstances.
We love sharing our practice with others both experienced and new to yoga, AcroYoga and all forms of movement.