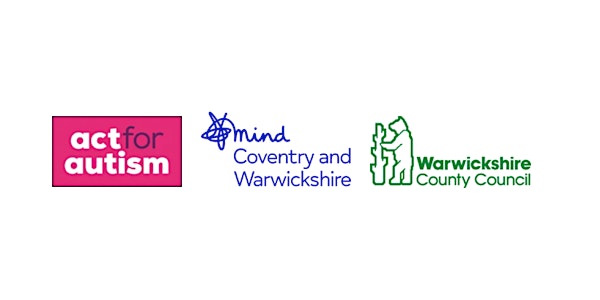 Act for Autism & CASS Professional Support Workshop: 'Transitions'
Transitional training for professionals working with autistic adults.
About this event
A 2-hour online workshop on transition periods for professionals working with autistic adults aged 18+
What's in it for you:
The online workshop will be led by 2 qualified Act for Autism trainers
Share 20 years of knowledge, research, experience and parenting.
Delivered with passion and drive.
Will include the voice of autistic advocates.
Will include time for reflection and discussion.
By attending this workshop, you will:
Transition from KS 2 to KS 3 / from secondary education or college to employment
Autism in the context of the child and adult in the transition age group – what is the context and why and what challenges may present?
Tackle issues with avoidance of tackling Autism complexities at primary school age when moving to secondary school. E.G Education Health and Care Plan (EHCP) not started at an early enough stage and why this is important.
The importance of using the Early Help and prevention model of working -putting the CYP/young adult at the heart of the support planning and delivery process to reduce potential escalation.
The importance of gathering the child's and young adults voice and incorporating that within the planned support approach.
Highlight why there's a need for support for Primary children to Secondary school and teenagers moving from school to work.
Encouragement of a multi-agency approach model to working collaboratively to ensure all staff within the system have the knowledge and understanding to meet emotional wellbeing and mental health needs at this point in time.
Understand neurodevelopmental conditions incl. autism.
Understand the science behind the challenges of transition.
Gain skills to support the autistic individuals in your service.
Help students transition through different education settings.
Help improve attendance at school.
Help reduce anxiety.
Prevent potential escalation of mental health issues.
Help manage life transitions.
Coventry & Warwickshire Mind Website
Numbers are limited for this course.
Prior to the course commencing you will receive the initial paperwork followed by the link to the workshop.