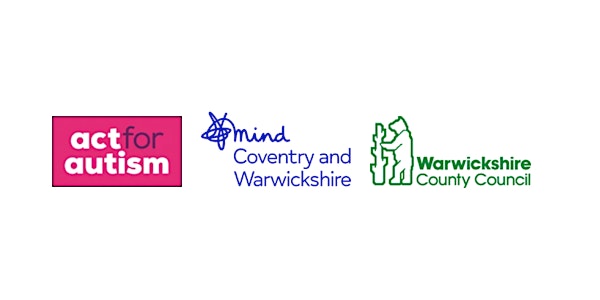 Act for Autism & CASS Support Workshop: 'Connecting with Autistic girls'
Connecting with Autistic girls
About this event
A 2-hour online workshop for parents/carers and professionals supporting autistic women and girls.
What's in it for you:
The workshop will be led by 2 qualified Act for Autism trainers
Share 20 years of knowledge, research, experience and parenting.
Delivered with passion and drive.
Will include the voice of autism advocates.
Will include time for reflection and discussion.
By attending this workshop you will:
Share the evidence (from Neuro Tribes and research reports) which suggests girls present differently with ASD than boys, and the signs that can be missed/the impact of unmet needs as a result of late diagnosis.
Diagnosis criteria (gender differences in diagnosis tools and criteria).
Girls and masking.
Match national research with local data via EHCP, SEND, JSNA etc and provide the local story from the data.
What is being communicated via behaviour?
How to spot differences in behaviour.
Language tweaks/Language of Safety (protective behaviours).
Develop a system-wide understanding of how Autism presents in girls, what to do and when.
Support individuals to maintain in their home environment.
Support girls to maintain education and help improve attendance at school.
Help reduce anxiety.
Help build resilience and emotional self-regulation (improving emotional wellbeing).
Prevent potential escalation of mental health issues.
Understand impacts with sleep and eating on girls.
Coventry & Warwickshire Mind Website
Numbers are limited for this course.
Prior to the course commencing you will receive the initial paperwork followed by the link to the workshop.