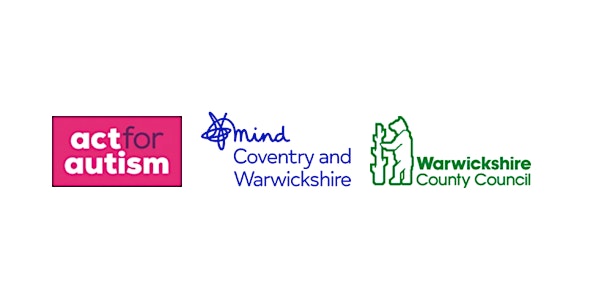 Act for Autism & CASS Workshop: 'Understanding Isolation & Anxiety'
A workshop exploring isolation & anxiety, aimed at family members/partners/informal carers of autistic adults.
About this event
A 2 hour workshop exploring isolation & anxiety of autistic adults aged 18+ aimed at family members/partners/informal carers
What's in it for you:
The workshop will be led by 2 qualified Act for Autism trainers
Share 20 years of knowledge, research, experience and parenting.
Delivered with passion and drive.
Will include the voice of autistic advocates.
Will include time for reflection and discussion.
This workshop will help explain why the person you live with or care for may be experiencing isolation and anxiety and how to support, build confidence and build motivation.
This session is running alongside a second workshop exploring 'independence and advocacy'. Family members/partners/informal carers are invited to attend either, or both, of these sessions.
The workshop will allow room for discussion and representation from experts by experience.