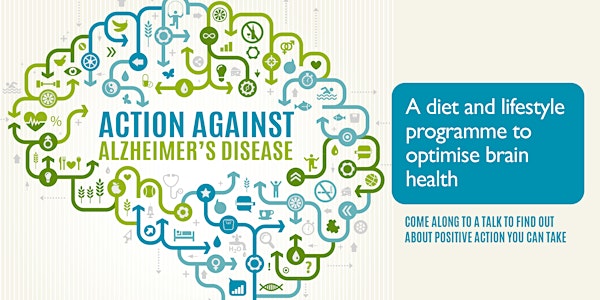 Action Against Alzheimer's - Introductory workshop
Event Information
Location
St Mary's Church
St Mary's Road
Ealing
London
W5 5RH
United Kingdom
Description
Cytoplan Action Against Alzheimer's (AAA) Programme
The Cytoplan AAA workshops are aimed at people who are still healthy, but might be worried about brain decline in their future due to symptoms they may have started to notice such as poor concentration or memory, or if you have a member of your family who has been diagnosed with dementia.
On Tuesday, 7th November, there will be an introductory talk about the programme with tips on how to support cognitive function. From there, you'll have the chance to enrol in the 8 workshops that will go through the key points in much more depth, so you can actively start to optimise brain health.
---
What is the Action Against Alzheimer's programme?
After attending one of the introductory talks, you may be interested in joining the Action Against Alzheimer's programme - a nutrition and lifestyle coaching programme, developed by Cytoplan Ltd. The programme aims to support brain health using techniques that have been shown in research to prevent and reverse symptoms of brain decline. You attend weekly meetings that will cover the following topics:
-MIND What You Eat - nutrition for brain health
-Optimise your gut health
-Stress management
-How to get a good night's sleep
-Exercise
-Brain training

The workshops are designed to help you engage with each aspect of the programme and understand what you need to do to optimise brain health.
Coaching – of course we don't just eat because we are hungry – being bored, upset and the sight of food can all cause us to eat, sometimes hijacking our good intentions and causing us to make poor food choices and overeat. The programme will start you on the journey towards understanding and changing your relationship with food with the goal of helping you make long-term, sustainable behaviour changes.
---
Where: St Mary's Church, Ealing, W5 5RH
Cost: £5
For more information please contact Valentina Cartago (valentina@theitaliannutritionist.com)
To find more about the AAA program you can visit www.action-against-alzheimers.co.uk/ - we have practitioners available all over the UK.
---
About Valentina
Valentina is a London based Registered Nutritional Therapist. Her passion is brain health, having experienced Alzheimer's in her own family. She trained at The Institute for Optimum Nutrition in London, and is a member of The British Association for Applied Nutrition and Nutritional Therapy (BANT), in addition to being CNHC registered.
She holds one to one consultations at The Optimum Nutrition Clinic in Richmond, with additional clinics in Bond Street and Brentford. Valentina is a Cytoplan's licenced AAA practitioner.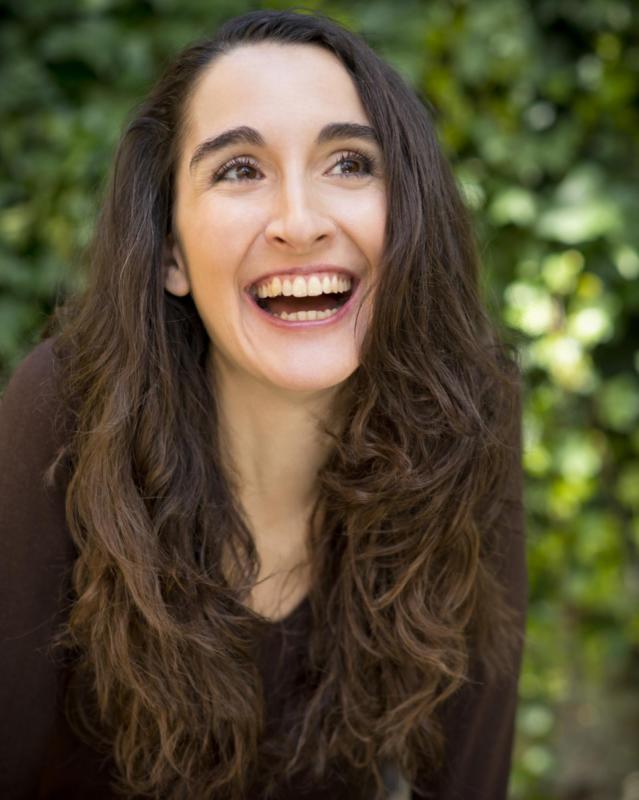 "I do not believe in deprivation, I believe in enjoying wholesome, colourful and balanced meals 80% of the time, and treating yourself to great quality indulgencies on that 20% left. Life is too short not to, don't you think?" - Valentina.
---
About Cytoplan
Cytoplan is a food based supplements company based in Malvern.
Cytoplan is wholly owned by a charitable foundation – the AIM Foundation; a charitable organisation concerned with nutrition and health projects all over the world, as well as helping those less able to help themselves in various communities in the UK.
Date and time
Location
St Mary's Church
St Mary's Road
Ealing
London
W5 5RH
United Kingdom