ACTION CLUB TASTER SESSION
About this event
Come and join us in this 45 minute exploration and taster session of how our ActionClubs can help you and your business.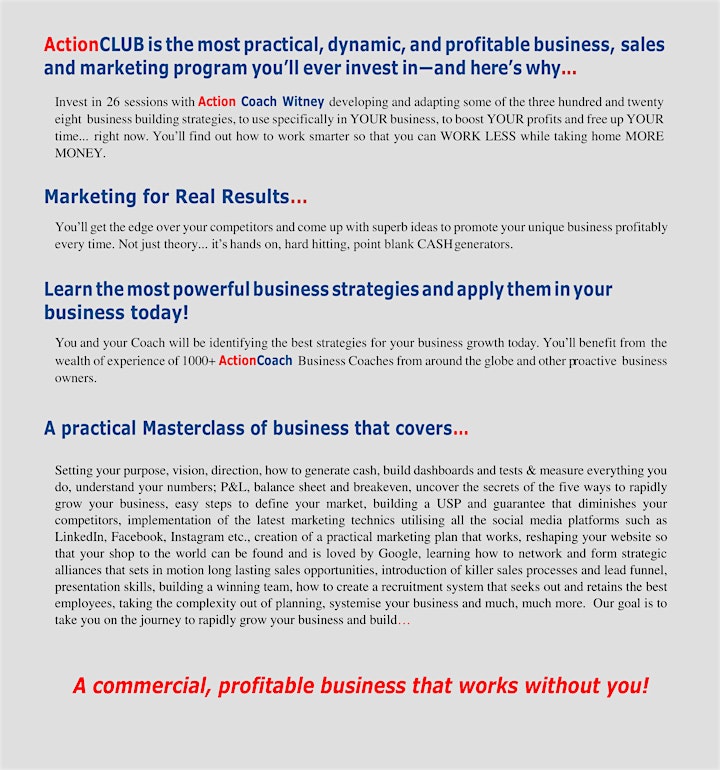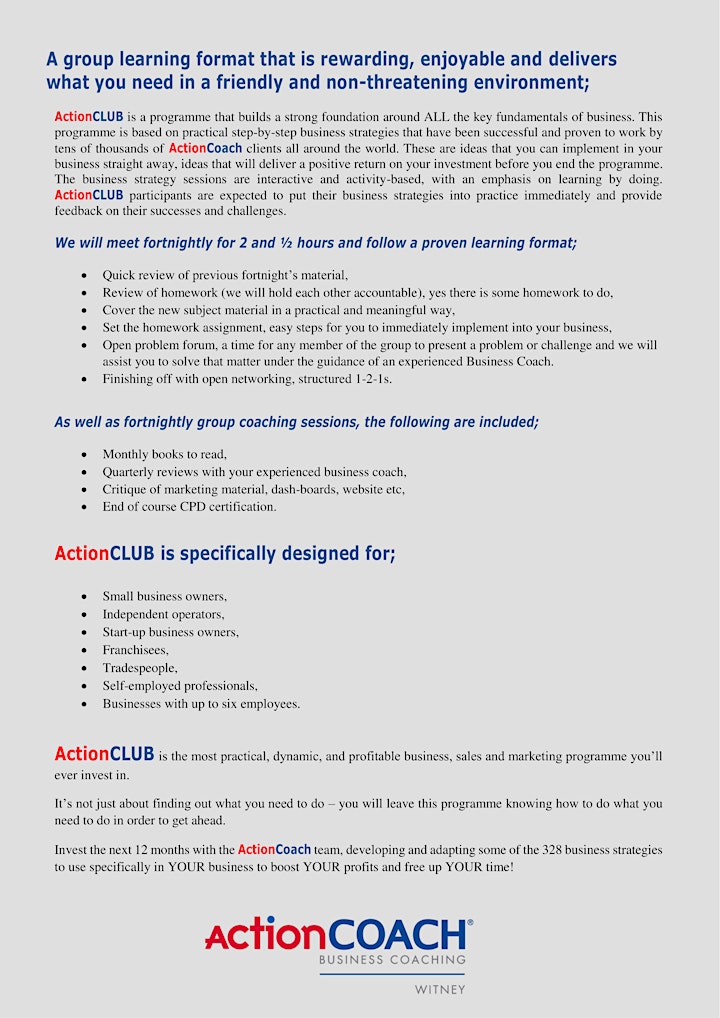 Our mission is to positively impact one million lives within our communities, we aim do this by empowering 20,000 business owners to rise above those challenges that stand in their way, help them attract amazing employees and clients, to find time for friends and family and create boundless opportunities.
Organiser
Andrew Garland
Who is Andrew?
With over 30 years' experience transforming and growing businesses, Andrew has a reputation for delivering results. Andrew can point to significant working experience across a diverse range of business and cultural environments. At the heart of Andrew's success is a passion for helping people and teams to make quality, independent decisions with an unrelenting desire for success.
So what does that mean for you?
Andrew understands those common ingredients that make great businesses, small or large. After returning to education as an Adult student, Andrew completed a Masters of Business Administration which has allowed him to masterfully apply the ActionCOACH systems and tools to his practical experience, a great combined platform to help people like you.
There is nothing like having worked in a business to understand and appreciate the pressures you face as a business owner.