Description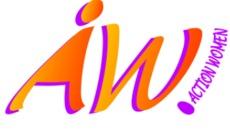 Join us at our first Action Women! event in Folkestone. We want to make it a fun first time in the Shepway area and would love to see you.
Action Women! are women from all backgrounds who want to meet each other and who want to make things happen.
We see serendipity at work in a way that doesn't happen at other networking events. That's because we think the way women network - especially when they are a mix of women from all backgrounds - is amazing.
For a glimpse of what one woman felt on signing up for her first Action Women! networking event, read the link below. You'll meet Kathy at the event. She is now helping run Action Women! and she can also tell you about a whole bunch of interesting women that she meets through her work with community groups across Kent.
One woman's reflections on an Action Women! Networking event.
What will you get on the evening?
Selection of delicious nibbles and non-alcoholic drinks
Free Mini treatments on offer from the students at the Academy.
10 minute story by Nicole Pitt-Williams
Nicole Pitt-Williams is Director of Working Wardrobe CIC.At 50 Nicole felt work was going well. She'd had a good career path, been promoted and was well respected by her employers. So, how come she still felt there was something missing?
Nicole will leave us with a question to ponder.
Come and be inspired and, perhaps this will trigger you to take action on something that you've been waiting to start.
On that note, we'll have information about the funded programmes we've been running and some new ones we'll be starting in the Shepway and Dover Districts. We know that women can quickly forget who they are if circumstances lead to unemployment or if they never really had the chance to see their full potential. If you have any friends who are unemployed and are at risk of becoming ever more isolated...then bring them along. They may find the Action Women! Community Network to Work programme exciting and just the right kind of support for them at the right time.
Tickets:
We're offering a range of tickets for this event
£8.50 for members. You are automatically a member as soon as you come to an event. No membership fee.
£10.00 Cheerleader - this includes a small donation that helps us offer places for free or heavily discounted.
£5.00 "Come along with me" ticket. If you book one full price ticket, you can bring friends for a fiver each.
We look forward to seeing you!
Stephanie K and Steph H
AND Kathy!
FAQs
What can/can't I bring to the event?
You don't need to bring anything at all. If you have news or information you want to share on the evening, bring flyers, leaflets - whatever you like. It's a good idea to bring business cards if you have them, but we are also huge fans of post-it notes and will have a supply with us.
Bring a pen, please! We find that women like to jot down contacts and details and that we never have enough pens.
Do I have to bring my printed ticket to the event?
No. We'll have generated a list of names and we'll be looking forward to seeing you.