Activating Learning: Optimal Teaching Behaviours and Assessment of Observab...
Description
UNESCO and DCMS recently stressed that substantial action is required in schools to address physical inactivity. Health promotion would see schools focussing on physical, cognitive, social and affective domains of learning. Curricula would also be designed in a way that is relevant to students health-related needs.
Teachers who have the greatest impact on student learning are positioned as activators of learning. Teachers who are activators of learning engage in an on-going process of diagnosing, responding and evaluating their students learning needs to ensure they act and interact with students in optimal ways.
Workshop
This workshop is based on latest evidence from research funded by the British Academy and led by Dr Victoria Goodyear and Dr Dean Dudley. The workshop is free and relevant to primary and secondary teachers who are both specialist and non-specialist physical education teachers. The workshop is also relevant to trainee, newly qualified or experienced teachers.
During the workshop you will be provided with a new assessment framework for health-related learning and new guidelines for optimal teacher behaviours. You will be able to learn of teachers experiences of applying the framework and guidelines from, viewing GoPro footage and by their sharing of experiences at the workshop.
Outcomes
New understandings of how to effectively promote health-related learning in physical education

Enhanced capabilities to assess learning in physical, cognitive, social and affective domains

Increased awareness of optimal teaching behaviours that promote health-related learning that you can readily apply in your practice
There are 20 free spaces for this course and financial support is provided for travel on request. For travel support information please contact Hannah Wood (0121 414 2873; h.e.wood@bham.ac.uk)
Where to find us: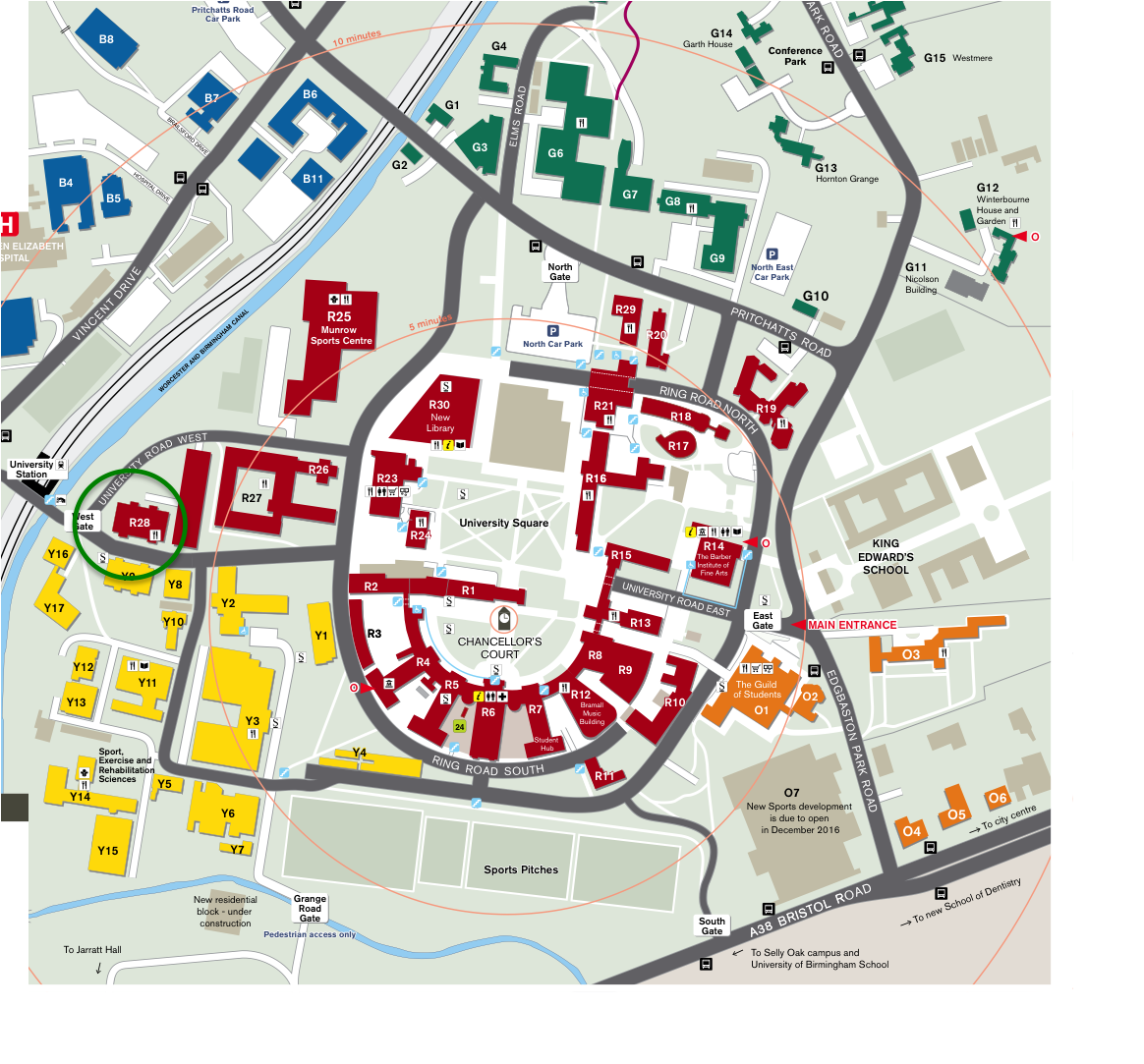 Campus Car Parking:

Car Parking is available at all times at the University's North‐East car park located
off Pritchatts Road. B15 2SA

The current parking fee is a staggered tariff between the hours of 9.30am ‐4.30pm, dependent upon your length of stay:

0‐1 hours £2

1‐3 hours £3

3‐5 hours £4

5‐8 hours £6
Outside of these times, parking is free.

During evenings and at weekends, free parking is also available in the car parks and bays around the University, accessible via the University's East Gate (off Edgbaston Park Road).

There are plenty of parking bays for disabled visitors. Please contact Hannah Wood (h.e.wood@bham.ac.uk, 0121 414 2873) for any other special requirements or for any questions regarding travelling to your event.

Travelling by Train:

We are lucky enough to have our own "University" train station, which is two stops from New Street station ‐ the main, central station for Birmingham.
University station is at the West Gate of the University.

Travelling by Bus:

The number X61 stops on Grange Road immediately in front of the University and the 63 bus stops on the Bristol Road outside of 360 Sport and Fitness. The 99 and 98 buses stop on Edgbaston Park Road outside the Conference Park.