ACTIVATING YOUR INTUITION

Sunday, 30 August 2015 from 15:00 to 17:00 (BST)
Event Details
What is Intuition? Intuition is our deep inner knowing, sometimes called gut instinct or the sixth sense. Intuition works in a more holistic way than our left-brain logical analytical mind. At one level intuition can be called a right brain trait or quality. At a deeper level intuition is both a left and right brain function. It is when we have a clear impulse around something and then we put that impulse into action. Intuition provides us access to the source energy of the universe. 
All that is required is to recognise that impulse or feeling, trust it and then act upon it. 
Do We All Have The Gift? Every human being is born with the capacity to feel and sense things which our conditioned mind has no idea about. However, our intuition is awakened and developed to different degrees depending on a number of factors:
Whether we believe it is a valuable gift or not, How much faith and willingness to experiment we have in this ability, How clear we are of negative ego patterning, How connected we are to our higher guiding intelligence. 
Why Bother Developing Your Intuition? Intuition is a gift and a skill that can be honoured and honed. Being in touch with and connecting to our intuition can help us develop a more holistic and healthier approach to how we live our lives. When we harness our intuition we can learn to use it in practical ways. For instance having a clear connection with your intuition could help you feel more clear and confident when making important decisions such as: which career path to follow, where to live, what subjects to study and who to be in a relationship with - we can use our intuition to listen to our body so that we eat intuitively and receive the nourishment that we truly need. In these ways using our Intuition can help totally transform our happiness, joy, health, and vitality. 
Our intuition can help us feel more in the flow of things rather than struggling against the current, more relaxed in interviews and at work as well as feeling more joyful and connected in your close relationships and friendships. 
What to Expect in This Session. This session offers practical information and exercises that help you to connect with your own intuition. You will learn the difference between intuition and fearful inner voices. This session will include several meditations to connect you with your intuition and activate it more fully in your life.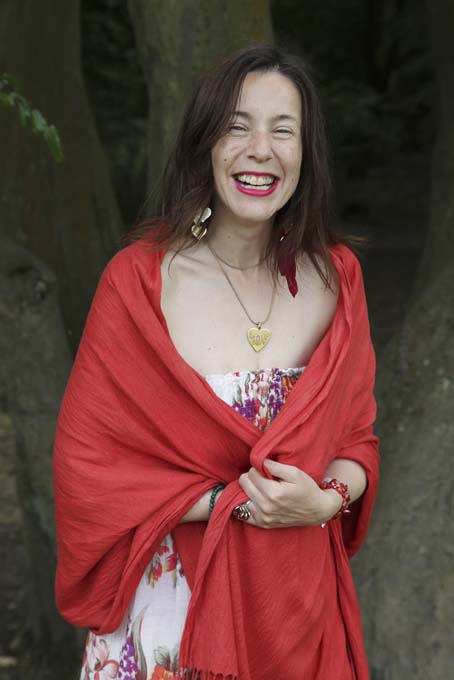 When & Where

Fitness Fusions Studio
149a High Street, Clapham
SW4 7SS London
United Kingdom


Sunday, 30 August 2015 from 15:00 to 17:00 (BST)
Add to my calendar
Organiser
Emily Jane Love has a background as an intuitive entrepreneur who has started eight businesses. She currently is running two businesses, one of which offers intuitive readings and coaching. Emily helps people to connect with, access and use their intuition in their personal and business lives. She holds a uniquely warm and beautiful, safe and enchanting space for people to blossom, beam and shine.