'Active Customer Engagement' - Richard Killoran – Retail Knowledge/BIRA
About this Event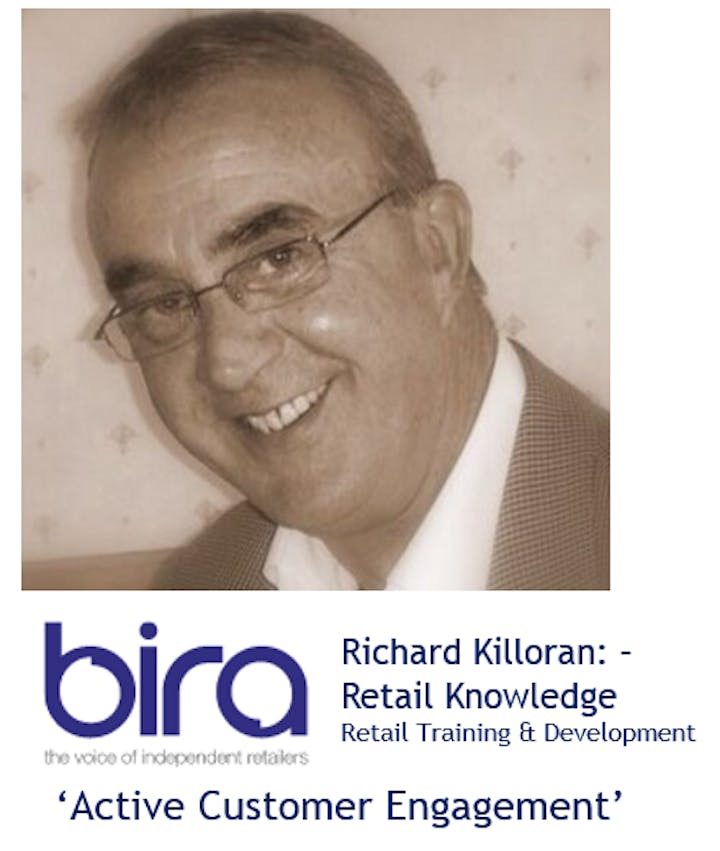 Richard has more than 30 years' experience in retail operations and sales management.
'General Manager' of Austin Reed's flag ship clothing store in the West End business, he was instrumental in implementing a progressive approach to customer service, sales training and team development.
Richard developed and spearheaded a major change programme across the group designed to change the approach and behaviour of both retail managers and their sales teams to customer service and selling techniques.
He was later appointed 'Head of Group Training' at Austin Reed before establishing his own consultancy 'Retail Knowledge' in 2003.
He has harnessed his considerable expertise and knowledge of the retail sector for clients countrywide; specialising in customer engagement, selling skills, effective behaviour and personal performance.
He has designed these workshops with smaller retailers and traders in mind, with training which ensures a direct and positive impact on each business' bottom line.