Description
In collaboration with the famous ECAN school Madrid and International Conference organiser Shaikh Siddix Amanda is proud to announce her Course Debut in Madrid. This is her full UK course. Our latest method is producing incredible results - see below for some examples of what you will be able to acheive!
School Alumni discounts please DIRECT APPLICATION TO info@acuregen.co.uk only. Paypal invoice will be issed.
She will introduce professional and student acupuncturists to her unique and effective aesthetic facial needling techniques and patented specialist Thrive needles. She will blend advanced skills into the training throughout this practice-based course.
Translation into Spanish with also Amanda in English, Spanish and French (if required) during guided clinical practice.
Learn more about facial tissue and how to manage issues such as skin resistance (often due to scarring) and loss of elasticity. Also ideal for those practitioners wishing to update or enhance their existing skills in facial rejuvenation.
Areas covered will include all beauty concerns, dermatology, the 'treat' element in facial treatments, reducing discomfort and enhancing relaxation, combined with a balancing constitutional approach. Theory and concepts on how the system works explained scientifically yet uniquely blended with TCM.
Audit and evaluation strategies given to ensure ethical, safe and good clinical practice.
Combining medical microneedling with acupuncture, LED Light therapy and skincare.
Our emphasis on clinical practice will consolidate all skin rejuvenation skills and
give you a good understanding of how to combine traditional treatments with technology
and the latest developments in skincare support.

Course contents Core 1 and Core 2
• Introduction to facial acupuncture techniques to those new to facial rejuvenation or
add a different approach to those with experience.
• Learn new facts about facial tissue and how to needle more effectively, skin that is either
resistant (often from scarring) or has lost elasticity.
• Gain a more scientific understanding of collagen induction and the physiological
effects of these treatments at local and also constitutional levels.
• Learn a balancing protocol using body and auricular acupuncture and how to
differentiate using commonly seen clinical case references.
• Methods of audit and evaluation, combined with strategies for on-going
teamwork with patients to ensure ethical, safe and good clinical practice.

CORE 2 Advanced (day 3 & 4)
This advanced course enhances cosmetic facial acupuncture skills to a level that will
increase speed, flow and effectiveness of a treatment.
Guided clinical training and lectures expand to also cover neck and decollete, dermatological problems - in particular atrophy scarring from acne and aging concerns anywhere on the body.
.
• Adapting Cosmetic Acupuncture to include collagen induction techniques (CIT) using
pen and roller.
• Body ageing concerns and dermatology
• Extending Auricular Acupuncture skills.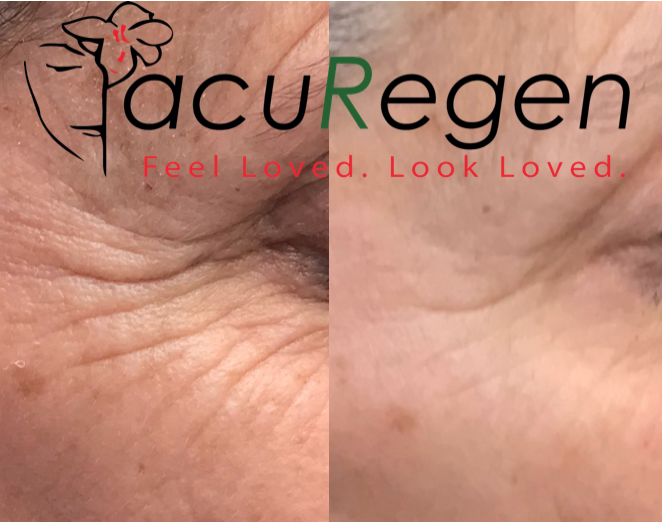 Full details are available by contacting the Acuregen Team at info@acuregen.co.uk.
This project is headed by our International Programme Director Shaikh Siddix: devinetreatment@gmail.com
WhatsApp: 00919819908055
School Website: www.acupunturanatural.com
Cancellations : Due to the short time notice of this course we cannot give refunds but we have a very fair trade policy and will allow you to attend another course instead. These are held monthly in London and Internationally. Please contact info@acuregen.co.uk and we will assist you with all issues and questions.