Description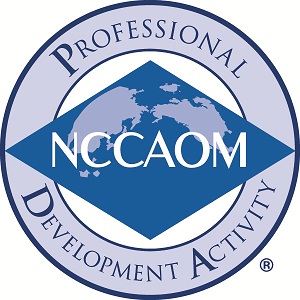 Learn with Award-Winning Founder, Amanda Shayle:
Our new 3-day version!
PCOM Students and Alumni can apply for £50 discount code. Please email Amanda at info@acuregen.co.uk with evidence and she will send you the special code which applies to all ticket types
NCCAOM PDAs & CA BOARD for CEUs (Core 1) One-day Core 2
Acuregen Core 1 & 2 Advanced Cosmetic Acupuncture and how to combine with microneedling pen & roller.
Amanda will introduce professional acupuncturists to her unique and effective aesthetic facial needling techniques and needles. She will blend advanced skills into the training throughout this practice-based course.
Learn more about facial tissue and how to manage issues such as skin resistance (often due to scarring) and loss of elasticity. Also ideal for those practitioners wishing to update or enhance their existing skills in facial rejuvenation.
Areas covered will include all beauty concerns, dermatology, the 'treat' element in facial treatments, reducing discomfort and enhancing relaxation, combined with a balancing constitutional approach. Theory and concepts on how the system works explained scientifically yet uniquely blended with TCM.
Audit and evaluation strategies given to ensure ethical, safe and good clinical practice.
Combining medical microneedling with acupuncture, LED Light therapy and skincare.
Our emphasis on clinical practice will consolidate all skin rejuvenation skills and
give you a good understanding of how to combine traditional treatments with technology
and the latest developments in skincare support.

Course contents
CORE 1 - PDAs and CEUs
• Introduction to facial acupuncture techniques to those new to facial rejuvenation or
add a different approach to those with experience.
• Learn new facts about facial tissue and how to needle more effectively, skin that is either
resistant (often from scarring) or has lost elasticity.
• Gain a more scientific understanding of collagen induction and the physiological
effects of these treatments at local and also constitutional levels.
• Learn a balancing protocol using body and auricular acupuncture and how to
differentiate using commonly seen clinical case references.
• Methods of audit and evaluation, combined with strategies for on-going
teamwork with patients to ensure ethical, safe and good clinical practice.


CORE 2 Advanced - as a 1 - day
: - NCCAOM & CEUs approved
This advanced course enhances cosmetic facial acupuncture skills to a level that will
increase speed, flow and effectiveness of a treatment.
Guided clinical training and lectures expand to also cover neck and decollete, dermatological problems - in particular atrophy scarring from acne and aging concerns anywhere on the body.
.
• Adapting Cosmetic Acupuncture to include collagen induction techniques (CIT) using
pen and roller.
• Body ageing concerns and dermatology
• Extending Auricular Acupuncture skills.


---
DETAILS ON FREE (available to all) LECTURE AT PCOM on Friday 13 October 4.30pm
AFTERNOON LECTURE - please apply to PCOM directly or book via Eventbrite
A different approach to concepts, materials and methods for facial acupuncture
by UK Acuregen Founder, Amanda Shayle MAcS MPCHM CertNatSci (Open)
Amanda Shayle will introduce 'in a nutshell' the concepts behind her approach to cosmetic acupuncture and why she perceives her work as sculpture.
The reasons for the development of her patent-pending Thrive intradermal needle range and why these are easier to use and more comfortable for patients. Also, how this relates to her understanding of integral anatomy at a micro level. This, from her passion for fascia and neurosciences, emanating from research studies with Gil Hedley, Julian Baker (UK) and Imperial College, London.
These concepts also apply at a macro level – influencing the entire body and general acupuncture and TCM .
There will be time to discover and practice with the needles and experience some of her adjunct treatments such as LED light therapy.
---
FAQs
Why is this being charged in British Pounds £?
I want to explain for full transparency.
This allows me to work under UK tax. As I have been asked I can clarify the price and value in US dollars is (subject to exchange rates) around $854 for the £695 fee. To keep my charges to you as low as I can, I have not charged for the Eventbrite fee (over £30) plus Paypal or card fees of are around 2-3% Please also note that this course is charged at £1020 (discounted from £1090) in the UK for 4 days usually £895 for 3 days - saving USA students a further £200 ($245). Please also note that my costs to come to the USA are very high and I am saving you your costs to learn with me in the UK by flying into the USA.
FAQs
Can I buy products at the course?
Products will be used at no charge during training. I will sell these in $ after the event and products will be available in $ and special event prices as well. These are also available within the USA moving forward. There is no obligation to purchase anything.
FAQs
Are there ID or minimum age requirements to enter the event?
It is a requirment to be a licensed acupuncturist
FAQs
What can I bring into the event?
Glasses if you need them. We provide all training materials. Moving forward we also supply these for those who wish to purchase. There is no obligation to purchase any products from us.
FAQs
How can I contact the organiser with any questions?
Amanda Shayle and her team are happy to answer any questions via email, instagram or telephone
@ acuregen, acuregen@gmail.com, 00 44 7778 267778 WEBSITE www.acuregen.co.uk under 'courses'
TERMS & CONDITIONS:
When the first terms and conditions were published notes were given at the course venue on the first day. Since then these have significantly expanded and are sent to students in advance of the course in order that they can read, research and benefit from early preparation.
In respect of this and rising administration/venue costs a full refund can no longer be offered less than one month in advance. This month is deemed as the minimum period to offer the place to another student. The new terms and conditions are now set out below. As before students will always be offered the opportunity to attend alternative dates. Or if for unforeseen circumstances the date is far in the future, they can offset the cancellation fee against future course fees and thus the cancellation fee is non-refundable. As many past students also know, there is a regular opportunity for them to attend follow-up courses to gain additional practice and assist tutors AT NO EXTRA COST. We encourage best practice and collaboration from our growing and highly skilled Acuregen cosmetic acupuncture community.
Where a deposit is requested as part payment scheme the terms will apply. Therefore, £100 deposit is non-returnable as this must be paid prior to release of course documentation once a delegate is accepted onto the course. This fee is paid for each segment of training. Core 1 is one segment and Core 2 is one segment. This is now (in 2017) marketed as a 3 or 4 day plus course. So when 3 + days are registered by delegate, £200 is the required deposit.
This applies to the full course fee paid for in advance:
£100 for Core 1 only or Core 2 only (£200 for Core 1 & Core 2) cancellation fee once course notes have been received irrespective of the advance period and up to the time scales detailed below.
This is in respect of the intellectual property that has been received and administration costs. Copyright applies in all respects on all material at all times. Course material and information given at the course is not to be taught to others under any circumstances.
1 month (4 weeks) in advance or longer
Full refund less Deposit value of £100 per 2-day course. So £200 for 3 or 4-day course which includes full note pack
3 weeks in advance
50% of course fee is refunded
2 weeks in advance
75% of Course fee, so 25% of the course fee is refunded
1 week in advance
100% cancellation fee in all cases. No refund but transferable to another course date