Location
The Reader Organisation
Calderstones Mansion
Calderstones Park
Liverpool
L18 3JB
United Kingdom
Description
Ad Hoc Creative are thrilled to announce the first Ad Hoc Creative EXPO, a unique collaboration between musician/composer Bill Ryder-Jones and visual artist Marco Lawrence.
The two artists have worked together to produce a brand new installation, set to be presented for one-evening-only within the iconic Calderstones Mansion House, at the heart of Liverpool's Calderstones estate.

The project will see Bill Ryder-Jones compose a brand new piece of music for the immersive installation, with Marco Lawrence creating a dynamic, geometric visual realm.

Calderstones Mansion is home to the internationally regarded Reader Organisation, an award-winning charitable social enterprise working to connect people with great literature through shared reading. Ryder-Jones and Lawrence will be using the poem 'No Worst, There Is None' by Gerard Manley Hopkins, a text taken from The Reader's acclaimed anthology 'Poems To Take Home' as the inspiration for the installation.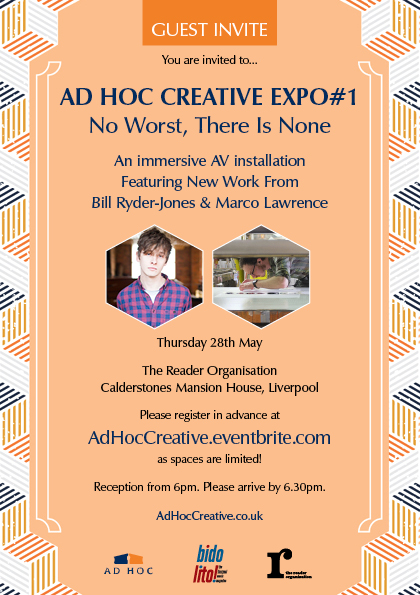 This Ad Hoc Creative EXPO is the first in a series of projects from Ad Hoc Creative, a collaboration between Bido Lito! Magazine and Ad Hoc designed to celebrate the buoyant artistic community within Ad Hoc properties across the UK and Europe.
This will be the one and only time to experience this unqiue artistic collaboration. Register for your limited free tickets now. Reception on the evening is from 6pm. All attendees will need to be at the Mansion House for 6.30pm.
Bill Ryder-Jones - an artist who enjoyed international success with The Coral, including a UK number one album with 2003's Magic And Medicine, and has released two critically acclaimed albums on the Domino Recording Company, as well as developing into a much sought after Producer - is excited about the opportunities the project presents: "The world I'm in is fantastic and I love my job, but it can get stale if you don't change things up every now and then. I've been jumping between producing, playing shows and working on the next album for over a year now, so I've been hoping something like this would turn up. The chance to revisit a different way of writing – and also to indulge a side of myself – was too good to pass up."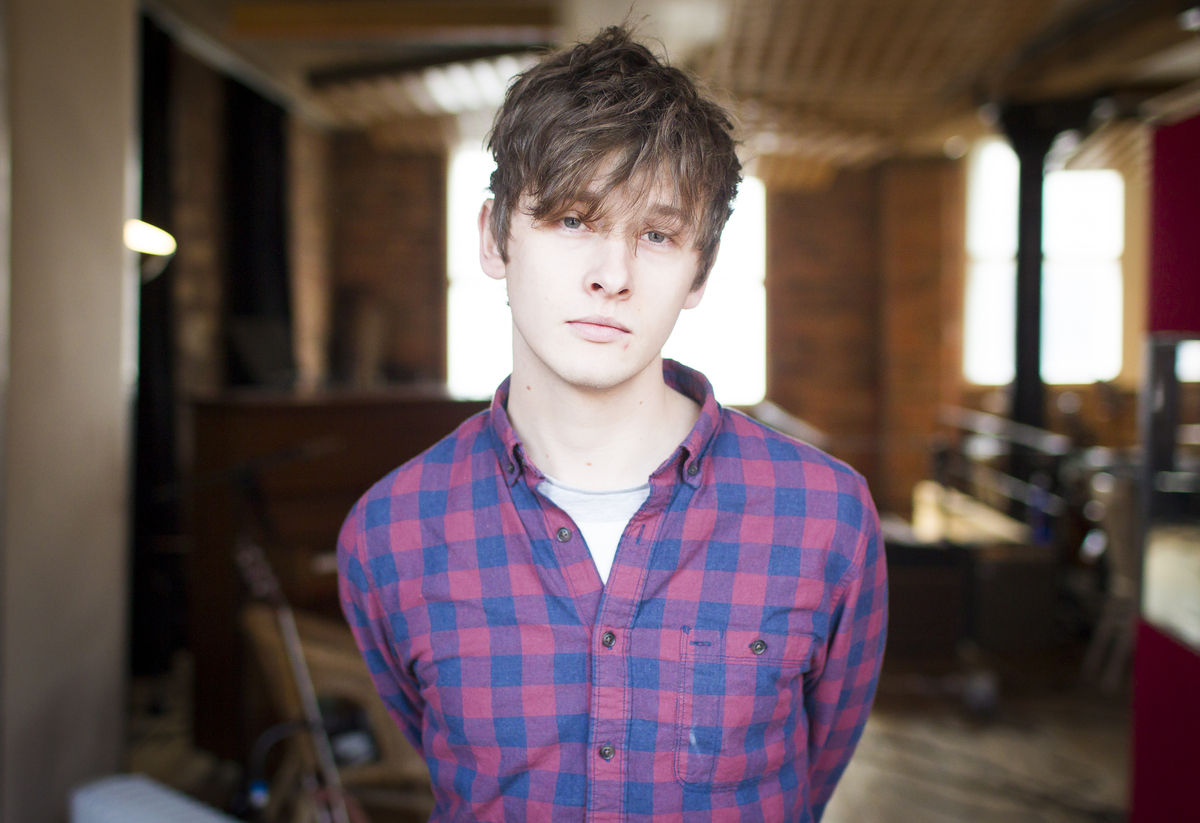 Marco Lawrence is the Head Printer at the highly regarded Print Club London. As well as printing commercially for a range of high profile brands and artists he is also a successful artist, designer and screen printer in his own right. For the first Ad Hoc Creative EXPO he will be digitally animating his colourful geometric prints to create a vibrant visual world within the installation and is also excited to experiment with this collaboration, saying "I'm always interested in incorporating rhythm and narrative in some way into my work, so I'll be seeking to expand on these themes. And I'm interested in what this new platform allows me to achieve. Equally, I'm excited to be making work with Bill Ryder-Jones. His work is beautiful, thought-provoking and even eerie sometimes. It'll be tough to match and marry visuals to his audio, but I'm looking forward to it."