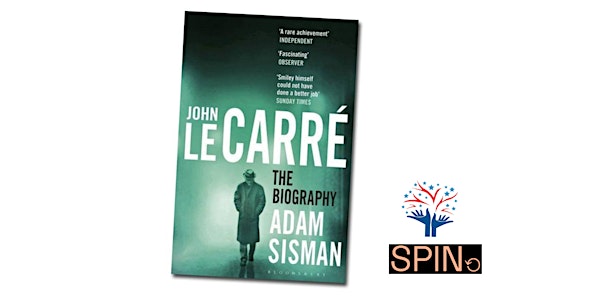 Adam Sisman on John Le Carre: Writing and Researching Elusive Subjects
Adam Sisman on John Le Carre: Writing and Researching Elusive Subjects
About this event
This month, we are delighted to welcome guest author and researcher, Adam Sisman to discuss researching, interviewing and writing about the elusive David John Moore Cornwell (aka the globally successful spy fiction author John le Carré).
Le Carré, who passed away last year, may be best known for his fictionalised spyworlds, but this fiction was often based on his own life and his experiences of working in MI5 and MI6 at the height of the Cold War.
For Sisman, the challenge of writing and telling the stories of Cornwell's life therefore meant negotiating these histories, as well as le Carré's tendency to continue to produce ambiguity about his life and work.
On Wednesday the 24th of November, please join us therefore for a lunchtime conversation with Adam Sisman, author of John le Carré: The Biography.
How can one research, write and tell stories about the world of intelligence?
How does one conduct interviews, archival work and craft a narrative?
What does it mean to research and write around secrecy?
And much more...
Organiser of Adam Sisman on John Le Carre: Writing and Researching Elusive Subjects