ADAPTIVE LEADERSHIP FOR EXTRAORDINARY TIMES: HOW COACHING CAN CONTRIBUTE
Adaptive leadership for extraordinary times: How coaching can contribute - COACHING AT WORK ONLINE ANNUAL CONFERENCE REPLAY TICKET
About this event
For those of you who missed out event in November, this is an opportunity to listen again to some of the speaker presentations from our conference.
REPLAY TICKET
Sessions include working with transitions, organisations as living systems, diversity & inclusion, decolonising leadership and mindful compassionate leadership.
Recordings are available from:
Josie McLean
Richard Boyatzis
David B. Peterson (Google)
Katherine Chowdry & Salma Shah
Coaching Through COVID
Nicholas Caesar
Eve Turner & Alison Whybrow
For more details about the speakers and session content, please see our conference website here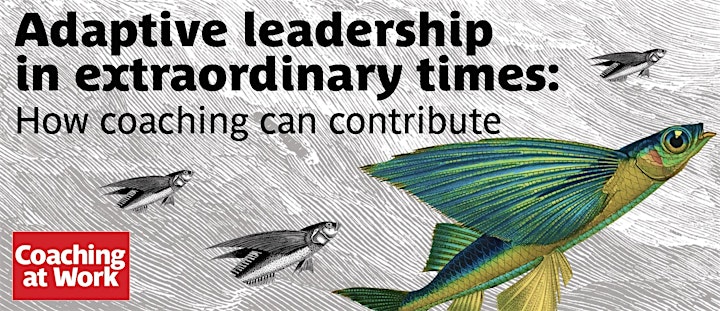 Re: Conference and Coronavirus (COVID-19): latest information and advice
Due to the current circumstances, we have moved all our events for 2021 to date online. If you have any questions regarding this, then please contact us.
Best wishes
Coaching at Work Team